Vivian Blanco is a former primary care doctor who practiced holistic medicine in West Olympia for 17 years of her career. She educated her patients on lifestyle changes including nutrition, exercise and stress reduction, which including often "prescribing" people to get outside more. She finally decided to take her own advice, retired from practicing medicine and headed into the forest. In 2022 she started Back to the Forest Photography.

ThurstonTalk: What made you start hiking in 2017?
Vivian: In the summer of 2017, I fell in love with hiking after visiting the Staircase Rapids Loop Trail in the Olympic National Park. Walking along the North Fork of the Skokomish River, surrounded by old growth forest, I was transfixed by the peacefulness and the realization that we are part of this much larger context, this natural world that we need to enjoy and celebrate and preserve. I was hooked.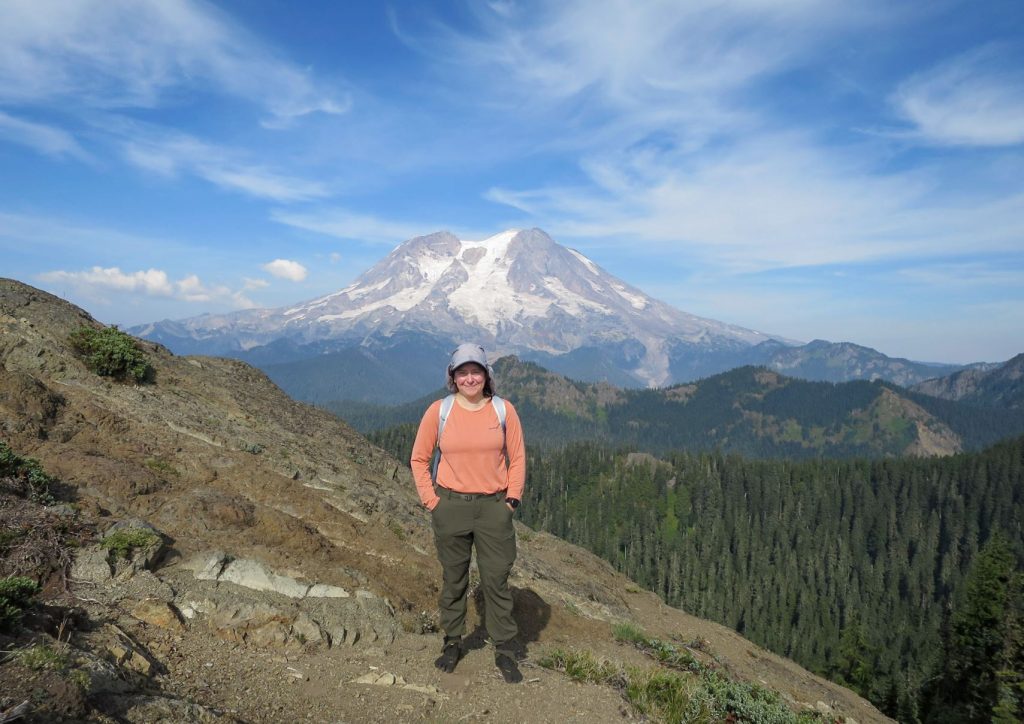 ThurstonTalk: Why did you start telling your patients to 'Go outside'?
Vivian: I started learning about the mounting scientific evidence on the health benefits of being in the natural world: stress reduction, blood pressure lowering, improved mood and cognition, lower risk of cancer.
There was a study published in the science journal Nature in 2001 that is still being quoted to this day. It reported that people in the US spent 87% of their time in enclosed buildings and 6% of their time in enclosed vehicles. That meant only 7% of their time was spent outdoors. And that was before the widespread use of smartphones and tablets, Xbox and Netflix.
I started encouraging my patients to go outside every day, even if it was on a neighborhood walk or out in their yard. Go touch a tree. Go smell a flower. Go watch a snail or a slug for a while. Go play. outside. I joined the growing movement of healthcare providers to prescribe and promote nature as medicine.
ThurstonTalk: Why did you decide to retire?
Vivian: Deepening my relationship with nature, I longed for a much simpler life, with a lot less stress, and where I could live more directly and be more connected to the natural world. After much reflection, I decided to close my medical practice and focus on my own health.
I now walk in the forest for an hour every day. My partner and I are growing more and more of our own food and preserving it for the rest of the year. We have also been sleeping outdoors, in the forest on camping hammocks, every night, year-round, for nearly three years. During that time, we have also embarked on an effort to re-forest the five acres we call home.
ThurstonTalk: How did you get into photography?
Vivian: I had been photographing nature for years, but mainly with point-and-shoot cameras using automatic settings. I hadn't taken the time to learn the fundamentals of photography. So, I started learning. I wanted to use my photography to inspire others to go out in nature and enjoy its healing properties. As a physician-turned-photographer, the concept of nature as medicine seemed, well, natural. And while I'm out there photographing nature, I got to benefit from the fresh air, the exercise, the quiet.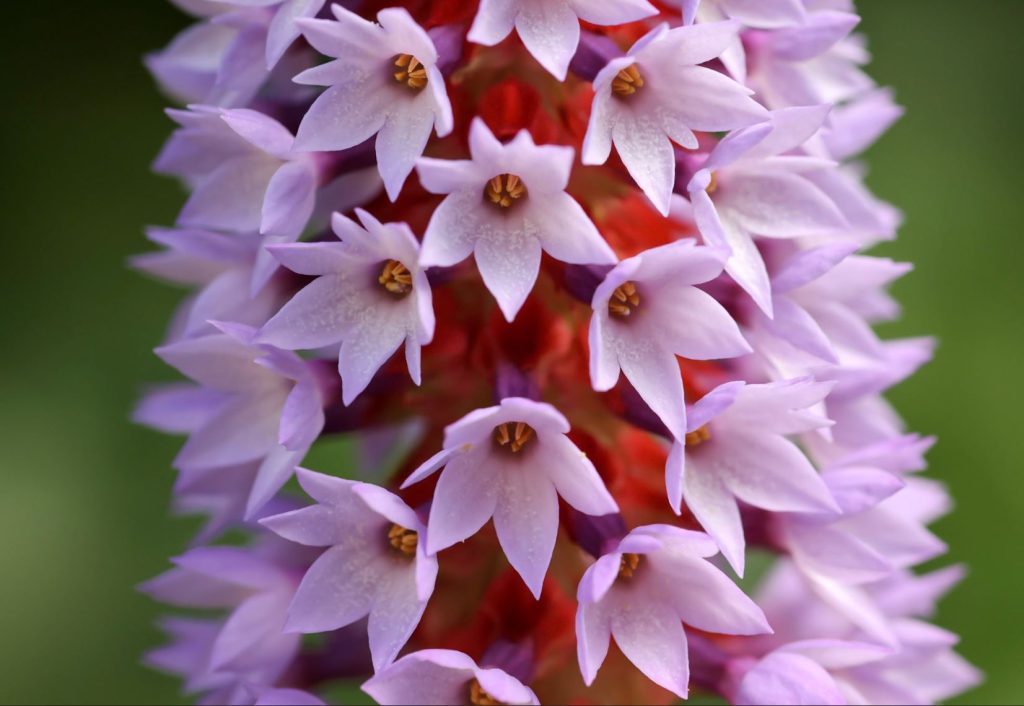 ThurstonTalk: What is macro-photography?
Vivian: I specialize in close-ups of flowers, but especially macro photography, which is using lens magnification to see tiny objects in life size or even greater. I not only wanted to bring nature into people's indoor spaces, but to have them see things that the naked eye wouldn't be able to. Nature creates incredible works of art on a daily basis on various scales and levels, from the very large to the microscopic. I just love that!
ThurstonTalk: What is your favorite thing to photograph?
Vivian: Honestly, I like to photograph any show that nature puts on. The colors, the textures, the patterns, the harmony, the peace. From the small to the large, from the magical to the mundane, made magical by the art of photography. More recently, I've fallen in love with the forest: lichen, fungi, insects, frogs, trees. It's also a special treat to photograph beautiful mountains, especially when I had to hike or backpack to get there.
I also love playing with the light, since that is what photography is all about.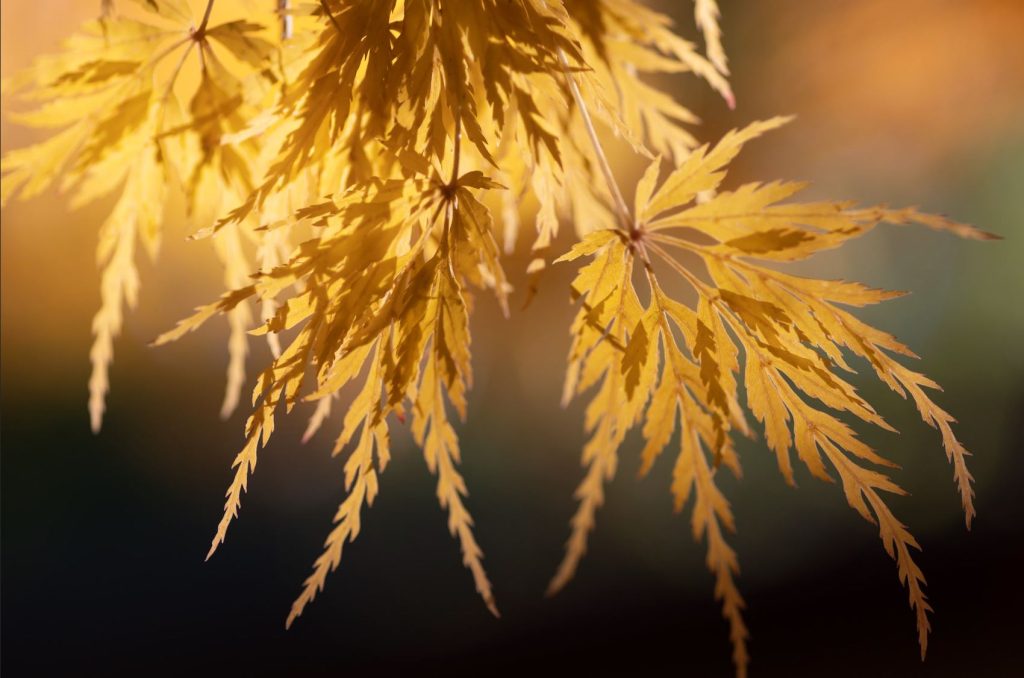 ThurstonTalk: What has photographing and observing nature taught you?
Vivian: Trees teach me to be patient and also to dance in the wind. Bamboo teaches me to be flexible and to bend in the face of adversity. Mountains teach me to be bold and brave and resilient. Wind teaches me non-resistance and to let things just pass right through me. Mosses teach me to appreciate diversity. Flowers teach me hope, because even after a long and hard winter, things will look up again. Rain teaches me gratitude for the abundance. Fungi teach me to seize the day, to be present in the moment, because tomorrow things may be totally different. Rocks teach me stillness. Above all, nature teaches me Love. We are all one. It's so obvious.
To view more of Vivian's work, and to purchase, visit the Back to Forest Photography website. New photos are added frequently, so check back often and, in the meantime, go outside and experience nature for yourself!