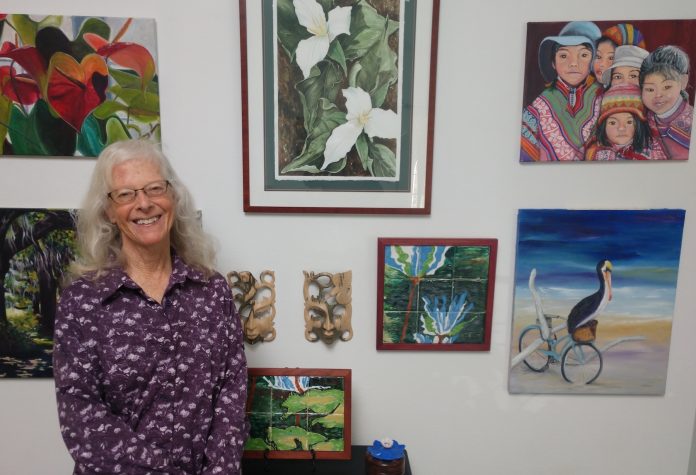 Our community has an abundance of creative and artistic people. Art adds beauty and brain cells to our lives. There are many ways to see and experience art in our county. It doesn't matter your age or inclinations. Art can be appreciated by anyone and in a variety of ways. You might want to admire the work of others. You might want to get your hands in the clay or around a brush and DIY. Here are a few art studios in Thurston County to get your creative juices flowing.
Childhood's End Gallery
222 4th Avenue W Olympia
360.943.3724
Since 1971, Childhood's End Gallery is a museum-like store. With a focus on contemporary Pacific Northwest fine art and craft, you'll find all sorts of media to admire. One section features an art exhibit that changes. The rest of the space showcases unique gifts, functional crafts, home décor, jewelry and other kinds of art to investigate.
The Painted Plate
412 Washington Street SE, Olympia
360.705.2103
Relax, create, and have fun in downtown's Painted Plate. Bring a group of friends or treat yourself to a crafting session. The Painted Plante can supply treats, drinks and appetizers  too. Did you know there are also takeout pottery kits?
Splash Art Gallery of Olympia
501 Columbia NE Suite C, Olympia
360.943.5177
Located on the Budd Inlet boardwalk, Splash Gallery of Olympia is a cooperative of artists where you'll find pieces in oils, acrylics and oil, fused glass, ceramics, photography and more. It's an intimate space with amazing variety. Art comes and goes, so each visit is like the first time.
The Artists' Gallery
Capital Mall Promenade
2505 4th Avenue W Suite 105, Olympia
360.357.6920
This artist-centered cooperative works to enhance art in Olympia offering a wide selection of original and signed limited prints. You'll explore jewelry, porcelain, glass sculpture, cards and wood furniture.
Arbutus Folk School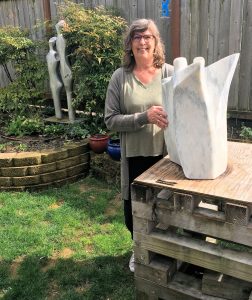 610 4th Avenue E. Olympia
360.350.0187
Maybe you or your child are ready to learn more about fiber art or woodworking. Arbutus Folk School has a catalogue of classes taught by talented locals.
Van Tuienen Art
429 4th Avenue W Olympia
360.402.6517
When you are in downtown Olympia, take time to experience the artistry of Debra Van Tuinen. She is a painter, printmaker, teacher, and art advocate whose work has been shown around the world.
Olyphant Art Supply
119 5th Avenue SE, Olympia
360.481.7643
Children and adults can enjoy doing art at home. Do you need brushes, paint, paper, or other supplies? Olyphant Art supply can help. Stop in or shop online.
The Olympia Farmers Market
700 Capitol Way N Olympia
260.352.9096
There's always food at the Olympia Farmers Market, but many vendors are inspired artists. There is Shari Trnka's hand-crafted clothing made cloth from vintage fabrics and delightful ceramics by Marion Pollmann. Stroll the vendor stalls to see what's new, such as fun yard art, candles and jewelry.
Monarch Sculpture Park and Art Center
8431 Waldrick Road, Tenino
360.264.2408
Celebrate outside sculptures at the garden located along the Chehalis Western trail. It's open every day, rain or shine. It can be appreciated by all ages. You can take your dog as long as it is on a leash. Maybe you'll get inspired to make a sculpture of your own when you get home.