In 1922 the iconic Lincoln Memorial was dedicated, Readers Digest magazine published their first issue, and Walgreens introduced malted milkshakes. Closer to home, the Port of Olympia district came into being thanks to hardworking civic partnerships and a shared passion for economic growth. Now, a century later, we still reap the benefits of this #workingwaterfront and its tremendous outreach throughout Thurston County.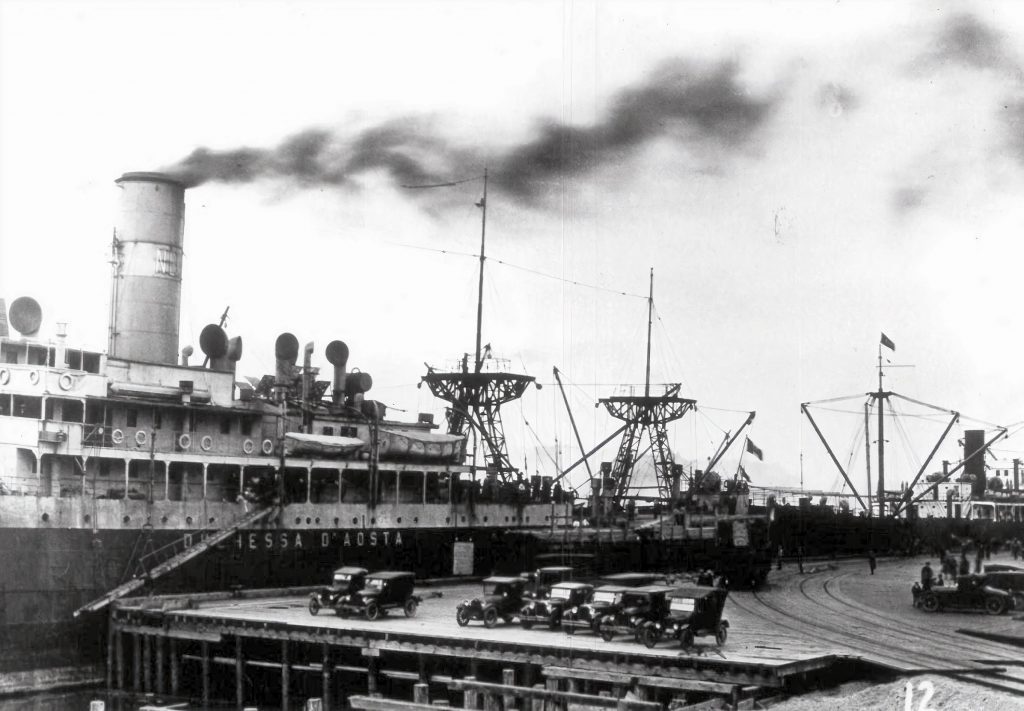 In the early 20th century, harbors and waterfronts were increasingly controlled by privately-owned companies such as railroads and steamship companies. The expansion of trade during the Industrial Revolution increased the value of access to port facilities and infrastructure. With Washington State being more dependent on external trade than other states, public sentiment began to turn in favor of publicly available harbors and waterfronts, and in 1922, the Port of Olympia was formed by a vote of the citizens of Thurston County.
The Port of Olympia is so much more than a loading and unloading zone for ships transporting goods. Its footprint is large geographically, economically, socially and environmentally. Like all of Washington's 75 public Port districts, the Port of Olympia's primary goal is economic development for its community, resulting in job creation. "And not just jobs, but jobs that pay a family wage and encourage growth throughout the Port's district," says the Washington Public Ports Association (WPPA).
Ports don't necessarily have to be on water, although many are. "The primary purpose of a Port district in Washington State is economic development—and you don't need a navigable waterway to do that," the WPPA explains. "The Legislature has given Ports broad authority to promote economic development—they can build and operate airports, marine terminals, marinas, railroads, and industrial parks, and in some cases, promote tourism."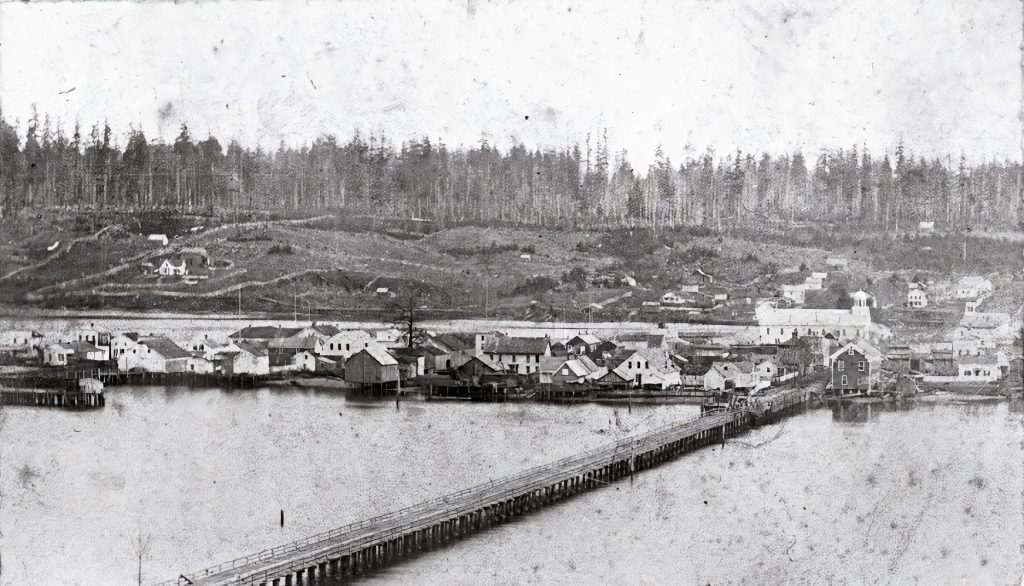 The Port of Olympia includes the Swantown Marina and Swantown Boatworks, the Seaport, Olympia Regional Airport and landholdings which are part of its real estate portfolio. They support local events such as the Olympic Air Show, Summer Splash!, Thurston County Fair, Olympia Brew Fest, Olympia Harbor Days, Oly on Ice, and more.
They also offer public tours to groups, schools and community organizations as well as providing speakers to neighborhood associations, community or civic groups, professional associations and other special interest groups. Within the last decade or so, tourism has become a new part of the Port's authority and scope. They work hard through events and outreach to bring people to Thurston County and impact the community, says Port of Olympia Senior Manager of Communications, Marketing and Government Affairs Jennie Foglia-Jones. However, they don't have legal authorities regarding social services and cannot participate in larger social issues that may overlap their lands or buildings.
"Today, Ports are the only public agencies whose primary purpose is economic development," says Foglia-Jones. "The Thurston County Chamber actively led the campaign to form the Port of Olympia district 100 years ago and the Chamber's foresight continues to prove fruitful for the community. With strong partners like the Thurston County Chamber and Thurston Economic Development Council, the Port of Olympia is able to fulfill its mission to be an economic engine for Thurston County."
"The Chamber always had a historical interest in infrastructure and in 1922 it was all about the waterways," shares David Schaffert, president and CEO of the Thurston County Chamber. "The Chamber actually deeded the land to create the ability for vessels to come in. Since then, the Port has been the largest economic development entity in our community."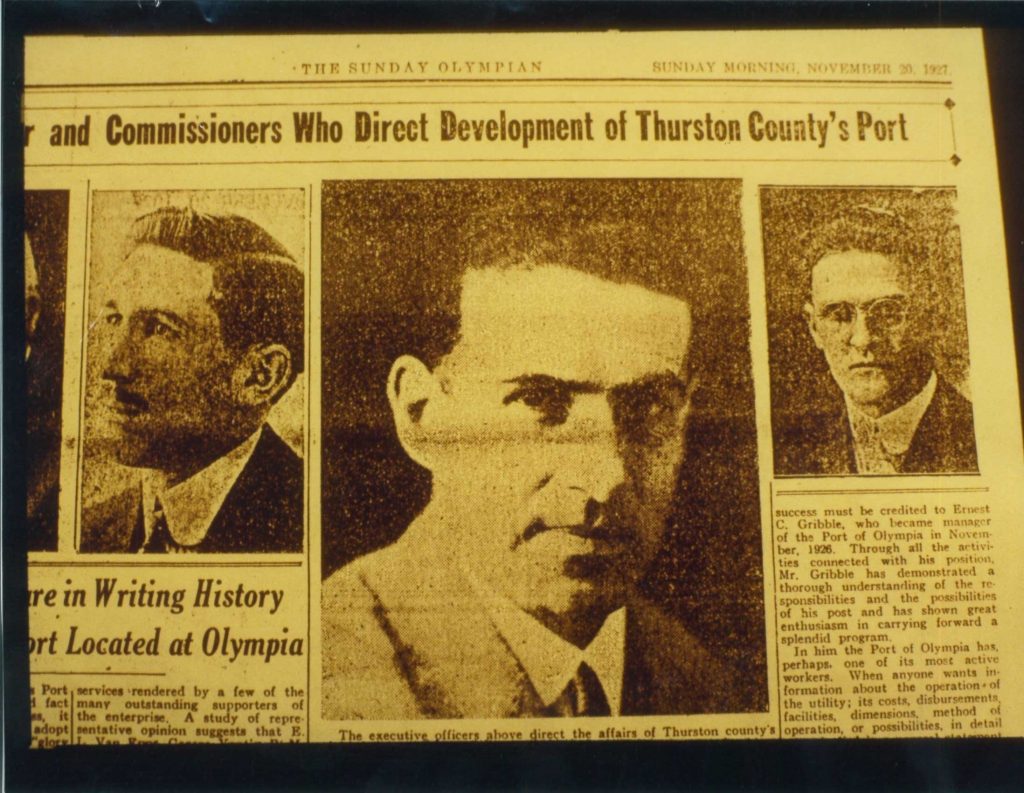 "When you think about our community in 1922," he continues, "it had just started to retain state government and develop rail transportation, roads and infrastructure for commerce and the waterways. It was an inventive time. Our natural resources were a big deal and great opportunity for Olympia and the region."
The Port and Chamber continue to have a real positive relationship even today, says Schaffert. "We're colleague organizations supporting development, jobs and business opportunities thanks to our common missions," he adds.
Executive Director of the Thurston Economic Development Council Michael Cade agrees. "Economic development is defined as an alignment of strategic steps and actions to make a quality and vibrant community," he shares. "We're a relatively young organization compared to the Port, we were formed in the mid 1980's, but our lineage is tied to the Port."
"On the EDC's county-wide economic development strategy," continues Cade, "the Port has a significant role there. They are constantly part of our efforts. We work together to coordinate support and I call upon the Port for help and input. There is always a member of the Port commission on our Board of Directors."
It makes sense that the Port of Olympia and the Thurston EDC would be so closely connected, considering they both have the same goal in mind, economic development, and the Port helps drive that in multiple avenues. "In any community there are economic development supporters and drivers to bring new investment," Cade shares. "People forget that the Port isn't just one platform, it helps bring in and circulate dollars throughout the community through wages, services and tax dollars. The Port is truly an economic driver and supporter while most industry is just one or the other. It tackles both sides of the spectrum because dollars are invested locally."
Stay informed about centennial Port news via their newsletter, events calendar and social media like Facebook, Twitter, Instagram and YouTube. At 100 years young, the Port of Olympia is as iconic as ever and looking forward to a bright, busy future in and around Thurston County.
Sponsored