By the time autumn rolls around—especially this year after all we've been through—it's nice to catch your breath, refresh and recharge before the holidays. Few things are more relaxing than enjoying live music with a glass of wine or crisp microbrew. At downtown Olympia's 19th annual Cool Jazz/Clean Water Capital Jazz Band Festival, you can immerse yourself in all of the above for a very good cause.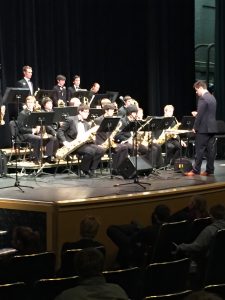 Started by the Rotary Club of Thurston County in 2001 as an international humanitarian project fundraiser, this year's festival takes place on Saturday, November 20. There's live music from 9 a.m. until 10 p.m. and fun for all ages at the Washington Center for the Performing Arts.
"From 9 a.m. to 4:30 p.m. middle- and high-school jazz bands play on the main stage and receive professional adjudication," explains Dennis Cooper, event co-chair. "No tickets are needed for the day jazz bands. All are welcome to come and enjoy the jazz entertainment."
Later that evening, from 7 p.m. to 10 p.m., there will be tastings of wine, sprits and microbrews while professional jazz musicians take the stage. Tickets for this 21+ portion are $50 and benefit international Rotary water projects, local youth leadership, musical instruments for low-income students in Thurston County school districts and a gift to Hope Thurston County for domestic violence victims.
Cooper explains that "Proceeds go 40% to purchase new and refurbished band instruments for participating schools; 40% to Rotary water projects in marginalized and impoverished areas of Africa, Mexico, and South America; and 20% supports youth leadership and support programs in Thurston County."
Those numbers break down to real benefit for individuals around the world. "Approximately $10,000 per year is given to our area school districts to purchase new musical instruments for use by underprivileged students," explains Laurie Maricle, public relations chair for this year's concert. "$2,500 goes to the Local Boys & Girls Clubs to sponsor our youth in the Local Youth Summit and $2,500 is given to the local chapter of Camp Hope, a program to educate and stop the vicious cycle of domestic violence."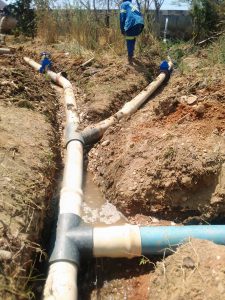 She's also excited for the all-day music. "You are happily invited to attend both events. Bring your friends and families to the hub of good times, visit with long-time friends in the community, meet new faces and support Rotary's noteworthy local and international causes."
The festival was cancelled last year due to COVID-19 but is glad to be back once again. Sponsored by the nine Rotary Clubs in Thurston County, it is also "supported by sponsorships from local businesses, individuals and from ticket sales to the evening jazz entertainment and tasting: all organized and managed by Rotarian volunteers," says Cooper.
And local generosity is paying off. "To date in its 19 years the Cool Jazz/Clean Water Event has provided our beneficiaries direct cash of over $500,000, over 500 new or refurbished band instruments to local school districts, and support for international water and sanitation projects benefiting several hundred thousand people in villages and municipalities in eight countries," says Cooper.
Tickets for the evening's festivities can be purchased via the Washington Center website or Box office. If you know a local Rotarian, vouchers may be purchased in advance and then exchanged for tickets at the door.
Cooper also reminds people that "With the COVID pandemic in its waning stages, the safety protocols at the Washington Center provide maximum safety. Proof of vaccination and ID or proof of recent negative test are required upon entering the facility. Masks are currently required for all audience members during the day program." Find a complete run-down of Washington Center COVID guidelines and requirements on their FAQ page.
Access to clean water is a blessing we take for granted. After the long months of the pandemic, so is time spent with our community raising money for a good cause. This fall, take a few minutes to recharge with a refreshing dose of Cool Jazz/Clean Water.
Sponsored