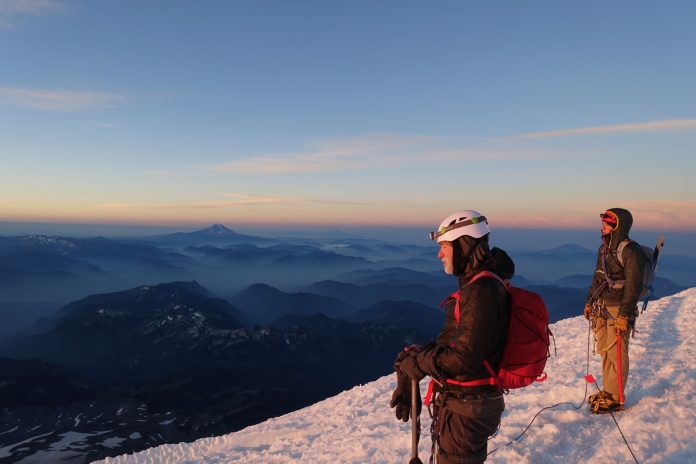 Submitted by Heart of Wellness
The desire for better health and wellness can be easily eclipsed by all the other things in our busy lives that need to get done in a day. But better health doesn't mean momentous changes. In fact, the best method of success is often small changes every day that over time make a huge impact on our health. We spoke with the doctors and specialty clinicians at Heart of Wellness and asked them about the one change they would ask every patient to make today. They came back with some great answers that are so easy, anyone can do them. Check out the list below to find out the simple changes you can start making today.
Sleep
"Make sleep a priority," says Dr. Diana Duncan, Naturopathic Doctor. Most people need more sleep and better quality sleep, she explains. Make your bedroom a sanctuary for sleep. Dr. Michelle Kent, Naturopathic Doctor agrees. "I recommend that you keep regular sleeping hours, throughout the week and into the weekend." Staying up late and trying to make up for it by sleeping isn't as effective for your body as keeping a regular sleep schedule.
Get Moving and Get Outdoors
Get your heart pumping. Even just five minutes of joyful movement every day can make a huge impact on your health, says Dr. Jeff Foucrier, Physical Therapist. Dr. Michele Deisering, Naturopathic Doctor echoes that belief, "Get some movement in every day, and if you can't move your body, then you need to see someone to help you get your body moving," she says. Once you get five minutes in, work up to ten, twenty, or even thirty.
"Outdoor time is important," says Dr. Tim Shannon, Naturopathic Doctor. So while you are getting that joyful movement in, why not do it outdoors? Outdoor time has been linked to improved physical, mental and emotional health.
Stretch and Check Your Posture
A good stretching routine is a great way to start the day. Start by taking just 5-10 minutes a day to stretch out your body. As the stretching becomes a healthy daily habit, extend that routine into 30 minutes of self-care stretches for maximum effect, says Gary Black, Licensed Massage Therapist, and Myofascial Release Specialist.
Are you slouching as you read this question? Improving your posture can help relieve pain in your neck, back, and shoulders, but that's not all. Posture is strongly tied to your overall health, explains Maia O'Brien, Physical Therapist. Poor posture can put a strain on your diaphragm resulting in shallow breathing affecting your whole body. Take some time to check your posture regularly. Leave reminders for yourself near places where you are prone to slouch. Check the ergonomics or your desk or workstation and make adjustments as needed and get a good pillow or back cushion to support good posture, she adds.
Consider What You Consume
"Cut out added sugars," says David Lerner, Functional Medicine Clinician, and Acupuncturist. Refined sugars are everywhere in our modern diets and they are wreaking havoc on our health. Candy, sodas, and cakes are only partially to blame, as added sugar can be hidden in unexpected places such as salad dressing, pasta sauce, and nut butter.
"Eat more fruits and vegetables," says Dr. Morgan Schuster, Naturopathic Physician. Most people don't get enough. Up your veggie game by having a salad and a vegetable with lunch and dinner. And if you are craving something sweet, skip the cake or cookie and have a piece of fresh fruit for dessert.
Consider a Quality Fish Oil Supplement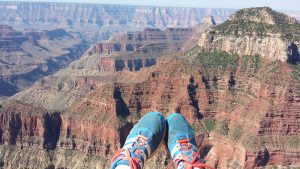 Many people don't need additional supplements, especially if they eat with their health in mind. "A good quality fish-oil supplement once a day is worth it," says Dr. Mark Fredricksen, Naturopathic Doctor. Fish oil contains omega-3 fatty acids which have been linked to improved cardiovascular health, reduced inflammation, and cognitive function.
Make Time for The Things You Love
The daily grind can take its toll. When you are working or caring for others, it's difficult to make time for yourself. "Making time for the things you love to do is important," says Dr. Tasmin Wilhelm, Naturopathic Doctor. When you make time for yourself and your hobbies you can see benefits in improved mood and resilience, she adds.
Be Honest with Yourself
Objectivity is difficult when we look at ourselves. To take a solid look at the changes that would be most beneficial to you, you must start by being truly honest with yourself, explains Morgan Tougas, Acupuncturist and Asian Medicine Specialist. Taking the time to be honest and objective with yourself can change your whole outlook on the world.
And Be Kind with Yourself
"Negative talk stops people from succeeding," says Laura Woodworth, Registered Dietitian Nutritionist. "If people could only make one change today, I would want them to be kind to themselves." So while you are being honest with yourself, make sure to also be kind.
Remember, you don't have to do everything today, but if you take one thing on the list and make it a priority, soon it will become a habit. When you've got one thing down, start working on another. Before you know it, each small step will build into patterns of behaviors towards improved health.
Heart of Wellness wants to encourage you to keep on the path toward better health and wellness. And if you want some more encouragement towards achieving your health goals, join their Facebook group, Empowering a Healthier You, where you can find more tips and ideas on how to improve your health today. If you need support on your journey, give Heart of Wellness a call at 360.570.0401 to set up an appointment or a free 15-minute consultation to see if they will be a good fit for you.