For physical therapist Dr. Jennifer Penrose, it was the elephant in the room. Many of her patients at Penrose & Associates Physical Therapy wanted to lose weight but their joint pain prevented them from exercising; yet the more pounds they added, the worse their joint pain became. Tools for breaking the vicious cycle went beyond the scope of traditional physical therapy. "Information around nutrition and eating habits was a missing piece in my practice," says Penrose.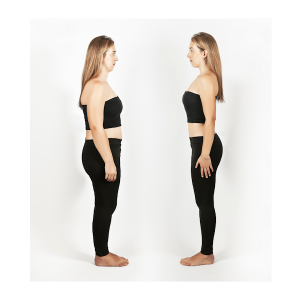 After years of exploring options, in February Penrose launched an eight-week, four-part program rooted in science to support weight loss goals powered by Transitions Lifestyle System (TLS) and real food. Participants lost an average of eight pounds, but the real story is told in inches. The program helps people lose fat while gaining muscle, so the scale was less relevant than the measuring tape. On average, the 20 participants lost two inches off their waists, which is equivalent to 2% of their total body fat. One person lost just two pounds but 5.5 inches from their waist.
The group met on weekly Zoom calls with Penrose and Dr. Nancy Miller-Ilhi, a former research chemist for the U.S. Department of Agriculture (USDA) who specializes in nutrition education. Penrose believes the format was a key to helping everyone stick with the program. "It's hard to change your eating habits," she says. "Having a group to lean on made it easier, and we had recipes for people to use."
Group members learned how to interpret food labels and how multiple portions of fiber and protein throughout the day helped to rev up their metabolisms. Penrose hopes those lessons will stick. "Learning how to read labels was life-changing for me," she says. "You can see how many carbs there are, even in a slice of 'healthy' bread. Your body can only use so many carbs before it deposits them as fat or turns them into cholesterol."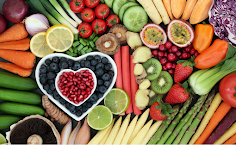 Several in the group noticed less inflammation and joint pain. One woman with chronic osteoarthritis from a decades-old sports injury was able to resume hiking and rigorous gym workouts, activities that had been impossible just a few months earlier. Penrose's husband discovered that bread, pasta and potatoes make him puffy and lethargic, side effects of inflammation, so he's more conscious about avoiding those foods now. "If he doesn't have any starchy stuff, he feels better," she explains.
Penrose plans to offer the program three times a year and will begin another group in 2021 after Labor Day weekend. Anyone who wants more information can contact her at jennifer@penrosept.com or listen to an interview with one of the program's participants on her podcast.
Sponsored