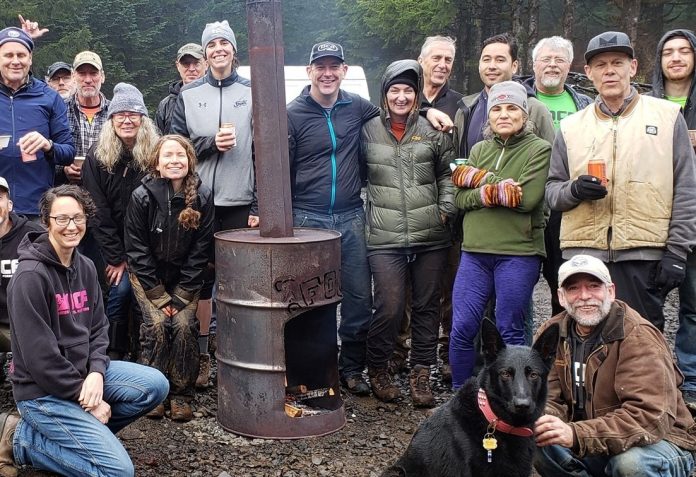 Not long ago, the hills of Capitol Forest were a wild place. Trash was almost a synonym of the 110,000-acre forest as burnt cars, rampant shooting ranges and refuse lay littered beneath the trees. Then, in 2005 three mountain bike companions banded together to create Friends of Capitol Forest (FOCF), a volunteer-powered organization that is turning the wild hills outside of Olympia into the premier mountain biking destination of South Puget Sound.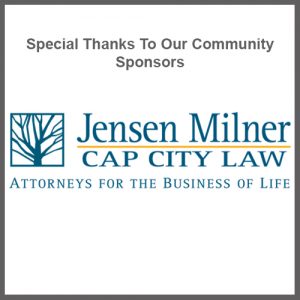 Olympia's mountain biking scene is taking off, gaining more riders and with them more trails that are being built closer to town than you might think.
It all began when David Snyder, the proclaimed mayor of Capitol Forest, started working to clean up the woods with a couple of his friends. "At the time, there really was no organization in the forest," describes Oliver Wu, the membership coordinator for FOCF. "So these three guys asked the Department of Natural Resources (DNR) to see if they could start cleaning up." They proposed a plan that would work to re-establish old trail systems and tackle the trash problem plaguing the area. Hoping to manage the forests more effectively, and increase access to outdoor recreation, DNR heartily agreed to let the burgeoning crew regain control of the forest.
Shortly after, Snyder and crew quickly recognized that three people working in the woods could not accomplish their goals alone. Friends of Capitol Forest needed more friends.
The stage was set and FOCF began reaching out, looking for partners and help wherever they could.  "They started monthly work parties where they cleaned up the place and began repairing trails," explains Wu. Other groups partnered up to volunteer on the trails. Oly Trail Runners, Washington Trails Association and Pacific Northwest Endurance Riders, an equestrian group, all began helping out. "We have had as many as 30 to 40 people at these work parties, before the pandemic," he recalls. "When you show how many thousands of hours our volunteers put into the trails, how many members we have, it really shows how big this community is."
Working and playing together in this way is what drives FOCF forward. "Inclusivity, it's support of the entire community of outdoor recreation," says Wu.
While FOCF promotes community inclusion and many types of outdoor recreation, they have always been focused on mountain biking.
Green Line and Little Larch Mountain are pretty much where it all started. "Those are kind of what we call the OG, the original trails," explains Wu. Today, these trails are the parent generation of a growing trail system that can be enjoyed by anyone of any skill level.
The North Slope trail system shows how we have evolved and developed what south sound mountain biking looks like, describes Wu. These trails are being developed into multilevel lines anyone can enjoy. Traditionally though, they have been the stomping grounds of an annual race hosted by FOCF called the Capitol Forest Classic. Mountain bikers from all over the region participate in the event filled with rocketing descents, technical terrain, air time and more than a few crashes. While the event is technically a competition, it is really intended as a celebration of community. "It's a big ol' party," Wu states simply.
Almost under the radar FOCF continues to grow. They have partnered with private landowners and the City of Olympia to scale up the trail systems they manage. In the Sub Black hills area, right at the end of Kaiser Road, a backcountry secret has emerged. A network of gnarly jumps sure to make the bravest riders sweat, along with chilled-out cross-country trails that more people are enjoying every day. "That's kind of been another piece of our portfolio," Wu elaborates. In their efforts toward inclusivity and community, FOCF has created some simple trails, short trails that are built close to town. "It's kind of like a community trail system," he adds. "You don't really have to drive there, you can just peddle from home."
And it keeps on expanding. Working with the City of Olympia, FOCF will soon begin work on the nearby Kaiser Woods Bike Park, a community hub for everyone. Oliver explains that FOCF wants to create beginner and intermediate skills progression trails, that would attract new riders.
"It will be a great spot for the community and youth development," explains Wu. "It's just putting in the resources, putting in the time, getting more volunteers to help us bring our vision forward." It will take time and help to do. "It's all in our future," he adds.
Friends of Capitol Forest has big plans and is turning the South Puget Sound into one of the best places to mountain bike. Working with groups like Race Cascadia they plan on creating more events. Through volunteer help and partnerships, they are creating a community of bikers and other outdoor recreationists. Soon, the Kaiser Woods Bike Park will become a hub for the community and youth, getting people outdoors and having fun.
For more information on how to volunteer, visit the Friends of Capitol Forest website.