Prior to reforms in the mid-20th century, people in Washington elected county school superintendents who supervised schools in their areas. These officials acted as middlemen, enforcing school regulations, organizing records, holding annual "teacher institutes" for continuing teacher education, appointing district directors, overseeing teacher examinations, and resolving district conflicts. These duties are now covered by intermediate districts, which cover multiple counties.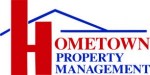 Despite women making up the majority of teachers, men usually held the position of Thurston County superintendent. Indeed, only four women had this job over the decades: Pamela Case Hale, Amy Case, Cassandra Messegee Brown, and Vera Williams. They were leading educators.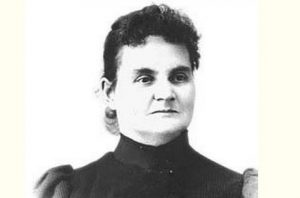 The first was Pamela Case Hale (1833-1917). Born in Massachusetts, she trained as a teacher in New York. In 1871, she moved to Olympia where she quickly organized a school for girls in the courthouse, serving as principal and instructor. A year later, she married Calvin Hale, Superintendent of Indian Affairs in Washington. Pamela became a leading teacher at the new Union Academy in east Olympia and in 1881 the governor appointed her to the Territorial Board of Education. In 1882, she won election as Thurston County superintendent , serving for six years.
Hale was also a lay Unitarian minister, businesswoman, and a suffragist. She helped start a Thurston County Suffrage organization in 1871 and her husband, now a territorial legislator, supported an 1883 law that temporarily granted women the right to vote in the territory. Hale later helped found the State Teachers Association.
Thurston County's second woman superintendent followed shortly. Amy A. Case (1857-1918) was born in Washington, one of Lawton and Margaret Prothero Case's 12 children. Her father took a land claim at Grand Mound. Case became a teacher in the 1880s, teaching at rural schools in Colvin, Jamestown, Bucoda, and London (near Chehalis). She was active in county school politics and in 1885 served as secretary of the County teachers' institute.
In 1892, Case ran for county superintendent. There were quite a number of people who questioned if she was eligible and she encouraged former members of the territorial supreme court Roger S. Greene and B. F. Dennison to write the local papers to affirm her eligibility for office, though others argued that only male citizens were eligible for the office, making no reference to Hale who had already served in the position. Case won the election and took office the following year.
Case did not run for reelection, leaving office in January 1895. After attending a lecture course on religious work in San Francisco, she returned to teaching in the county. Case was also active in the Eastern Star, Methodist Church, and Chautauqua Club. She later moved to Seattle.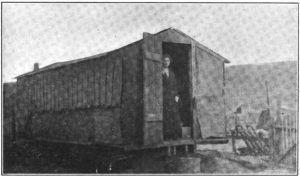 Thurston County's third female superintendent was Cassandra Messegee Brown (1878-1947). One of five children, Cassandra was born in Tacoma to George D. and Catherine Messegee. A Greek immigrant, "Captain" George was a former sailor and miner. The family settled in Olympia and Gull Harbor. Cassandra graduated from Olympia High School in 1897 and began teaching at Fairview. She taught for three years in Walla Walla, living in the first official teacher's cottage, part of a program to provide housing for rural teachers who formally had to board with local families.
Messegee was appointed deputy Thurston County superintendent of schools in the 1910s. In 1919, she was appointed county superintendent after Fred J. Brown resigned to become county civil engineer. She paid special attention to boost post-war efforts to support the Red Cross, patriotic curriculum, and school lunches. In April 1920, Cassandra married Fred J. Brown. She resigned from office and C. L. Carroll was appointed in her place. Carroll, however, had to finish his contract as principal of the Roosevelt School in Olympia and Cassandra was reappointed to finish her original term. She left office in 1921.
The Browns moved to Yelm in 1929, where she taught school for years. She was a founding member of the Olympia Chapter of the Business and Professional Women's Club and was active in the Eastern Star and other groups.
The final woman to hold office as Thurston County superintendent was Vera Williams (1907-1995). Born to George H. and Mabel Peterson Austin in Wallace, Idaho, she graduated from Washington State College in 1930. She married Ray Williams, a fellow teacher and administrator and had a daughter and son. Williams taught school in Dryden for 11 years and 6 years in Tumwater. She was appointed deputy Thurston County superintendant in 1952. In 1955, she was appointed county superintendent. She lost reelection in 1958 as a non-partisan candidate.
Williams became an elementary school librarian for Olympia schools, serving as coordinator of Olympia school libraries from 1959 to 1969 where she organized events and programs including a summer reading program. In 1970, she became a half-time librarian at McLane Elementary. After retirement she was active in the Washington State Retired Teachers Association, Alpha Gamma Delta, Salvation Army Auxiliary, Capital Music Club, Woman's Club, Eastern Star, and the United Churches.
Throughout the years, Thurston County women have defied convention to become county school superintendents. Two were even elected before women could vote in general elections (1910) and some worked as married women when this was not the norm. Pamela Hale, Amy Case, Cassandra Brown, and Vera Williams were women of distinction and leading educators.