Summer is a time to cut loose. We spend long hours outdoors enjoying all the great Pacific Northwest has to offer. But many of our favorite pastimes can be dangerous to children or the unprepared. Thanks to Safe Kids Thurston County, a program of the Child Care Action Council, you can learn—or refresh your memory—at their first annual Swim into Summer Safety Fair.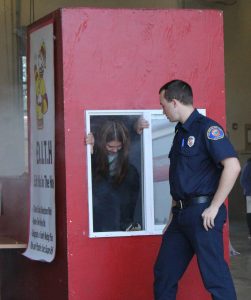 The Swim into Summer event brings "together safety experts throughout Thurston County who will host fun, hands-on activities for children and their families to help them stay safe all summer long," says Safe Kids Thurston County Coordinator Danielle King.
If you're feeling a sense of déjà vu, it's because last year Safe Kids Thurston County hosted the World's Largest Swim Lesson. This year's Safety Fair "took safety elements of the event and expanded it to an even larger safety event," explains King. "The Safety Fair is a natural fit with our Safe Kids program, as we work to prevent unintentional childhood injury, a leading cause of death and disability for children ages 1- to 19-years-old."
The bulk of the safety activities will be held at McLane Black Lake Fire Department and families can see a fire boat and fire engines, try on life jackets, and more. There will be free hot dogs and bottled water and hands-on crafts. Feeling up for a challenge? Escape from a smoke house set up by the McLane Black Lake Fire Department, learn to throw ropes for a water rescue, or try on concussion simulation goggles and headwear.
Another huge part of the event are the free water safety lessons held at Discover Aquatics. Swimming safely is important for everyone, novices and pros alike. "Thurston County has over 42 lakes, the Nisqually and Deschutes rivers, and Puget Sound," says King. "The water temperature rarely rises above 55 degrees, even on hot summer days. From 2009 to 2013 Thurston County had 18 drowning fatalities, 4 of which were children under 17-years-old. This made drowning tied as the leading cause of unintentional death among children ages 1- to 17-years-old in our county during this period. Luckily, drowning deaths have declined in recent years, but one death of a child is one death too many. Water safety is a skill we all should learn and use."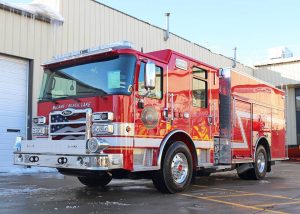 The event is free but pre-registration is required for the water safety lessons. Sign-up online for one of five age-related sessions held throughout the day. Space is limited to 25 students per group so don't delay.
The Swim into Summer Safety Fair takes place on Saturday, June 22, from 1:00 p.m. to 5:00 p.m. at McLane Black Lake Fire Department, 125 Delphi Road NW in Olympia. With summer break delayed due to last winter's snowpocalypse, this is the perfect kick-off to Fourth of July festivities and beyond. Learn, explore, eat, play, splash, and ensure a safe summer for everyone. Learn more at the Child Care Action Council website.
The generous support of sponsors made this event free and open to the community. Special thanks to Discover Aquatics, McLane Black Lake Fire Department, Farmers Insurance Brian King Agency, Thurston Talk, A-1 Rentals, and Capital Medical Center for sponsoring this event.
Sponsored