There was no shortage of talent in the 3A South Sound Conference in either football or basketball this year. Timberline High School's Hunter Campau was MVP of both. Tumwater's Sophia Koelsch was a three-sport standout, earning all-2A Evergreen Conference recognition in volleyball, basketball, and tennis.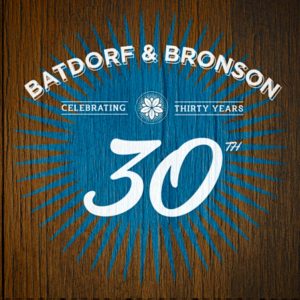 Both seniors took home top high school honors at the second annual Experience Olympia & Beyond Sports Awards on May 22 at South Puget Sound Community College.
"Sports are an important part of our community and local economy. It's important to recognize the local athletes and sports contributors who give their game everything they have," said Shauna Stewart, chief experience officer at Olympia & Beyond Sports Commission. "The Sports Awards are a time to celebrate and give them the recognition they deserve."
Campau, the Boys Sport Star of the Year (high school), was a dynamo for the Blazers whether it was on the football field or the basketball court this year.
Undersized, but never overmatched, Campau, who stands 5-foot-8 and weighs 170 pounds, was a two-year starter at quarterback for Timberline, helping the Blazers to back-to-back 3A state quarterfinal appearances.
Campau threw for 1,487 yards and rushed for 1,381 yards, powering Timberline to a 9-3 record, highlighted by a 22-20 win over Mount Spokane in the first round of the state playoffs.
"It's hard to explain," Timberline football coach Nick Mullen said about Campau, "but he just has that 'It' factor."
Campau was equally dangerous in basketball, leading the Blazers in scoring (18.9 per game), assists (4.9), and steals (3.2). Timberline finished as co-South Sound Conference champions with an 18-7 record.
Additional Boys Sport Star of the Year nominees included North Thurston's Kai Burgman, River Ridge's Jeter Larson, Tumwater's Zane Murphy, and Capital's Chris Penner.
While Campau was making life difficult for opposing teams at Timberline, Koelsch was doing the same over at Tumwater.
Koelsch was a first-team all-league selection for the Thunderbirds in volleyball, helping the team capture the 2A EvCo championship. She followed volleyball by receiving honorable mention honors during the girls basketball season, which saw Tumwater post a 20-4 record and earn a share of the conference championship.
Koelsch closed out her stellar senior year by advancing to the Class 2A state tennis tournament with doubles partner Abby Bond. The team advanced to the state semifinals, before finishing fourth in state.
"She's the glue," said first-year Tumwater volleyball coach Emma Leimback about Koelsch's play on the court. "Sophia knows everything about everyone here. It makes it so much easier for me to come in to a new program and have her already be able to run everything."
Additional Girls Sport Star of the Year nominees included Capital's Madison Gruhn and River Ridge's Taylor Woodworth.
Saint Martin's University senior Luke Chavez, who led the Saints mens basketball program to the NCAA Division II Sweet Sixteen, was named Men's Sport Star of the Year. Chavez earned NABC first team West Region, NCAA West Region All-Tournament Team, and D2CCA second team West Region honors this past season. He was also a unanimous first team all-conference guard in the Great Northwest Athletic Conference for SMU, which won the GNAC for the first time in program history and finished the year with a 26-6 record.
Jordan Skipper-Brown (McLennan College), Tyler Cronk (Saint Martin's University), Demonte Malloy (South Puget Sound Community College), Emilio Meraz-Rodriguez (The Evergreen State College), and Hunter Sipe (South Puget Sound Community College) were also nominated for Men's Sport Star of the Year.
South Puget Sound Community College's Trinity Betoney received Women's Sports Star of the Year honors after becoming the first Clipper to be named the Western Region MVP in women's basketball.
Liz Larson (Saint Martin's University), Makenna Schultz (Saint Martin's University), and Natalie Taylor (The Evergreen State College) were also nominated for the Women's Sport Star of the Year award.
Tumwater High School girls basketball coach Robin Johnson, who took a T-Birds squad that won just four games last year and tuned them into a 20-win team, was named Contributor of the Year.
Additional nominees included Ken Choke (Nisqually Tribal Council), Troy Kirby (Lacey Pocket Gophers), Gary Larson (River Ridge High School Athletic Director), Alex Pribble (Saint Martin's University, Head Coach Men's Basketball), Meagan Renick (Inline Speed Skating Coach), and the Tumwater Soccer Club.
The Northwest Christian High School boys cross country team captured the Sports Moment of the Year award after the Navigators won their fifth consecutive Class 1B/2B state championship, while former longtime Olympia High School wrestling coach Rocky Isley was the recipient of the Thurston County Sports Legend award.
River Ridge athletic Director Gary Larson received special recognition by the Olympia & Beyond Sports Commission for his efforts in bringing the state high school golf tournaments for the Class 1B/2B/1A girls, 1B/2B boys, 1A boys and 3A boys and girls tournaments to Thurston County.