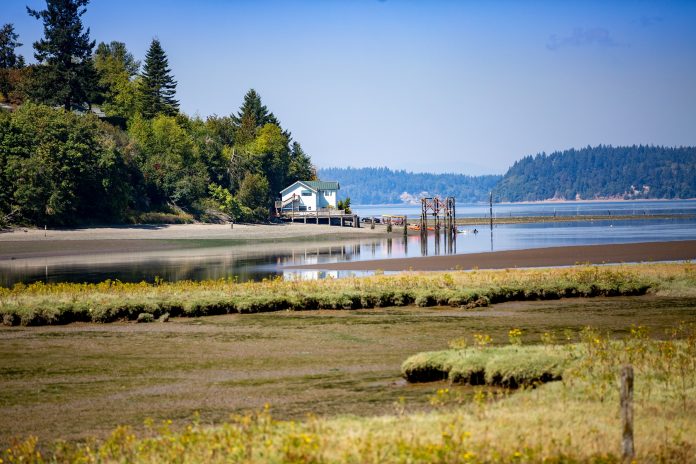 The Lacey South Sound Chamber is excited to announce the launch of Discover Lacey; a tourism and hospitality marketing campaign that encourages residents, visitors, re-locators, and new businesses to eat, play, stay, and explore Lacey and its surrounding areas. In conjunction with the City of Lacey, the Chamber will help promote Lacey's hospitality-and tourism-related businesses, events and natural features. The Discover Lacey marketing campaign focuses on supporting Lacey Chamber members and their connection with the public through a variety of user-friendly platforms.
"Our idea is to give visitors, recreationists, and relocators an opportunity to see what Lacey is all about" says Blaine Land, executive director for the Lacey South Sound Chamber.
Using a variety of marketing platforms, the Discover Lacey campaign will connect with people in the northwest and beyond, to help them experience all of the great opportunities when they visit Lacey and the surrounding areas. Discover Lacey will provide a website, Facebook page, Instagram, and print publications to showcase all that Lacey and the South Sound have to offer.
Whether people are looking to eat, play, stay or explore the area, Discover Lacey will connect them to the businesses and opportunities that match what they are looking for with the click of a button on the Discover Lacey website. On the site, viewers can find restaurants, coffee shops, lodging, retail shops, wineries, breweries, distilleries, parks, events, and local experiences. The site not only features places to go but also encompasses beautiful photos and videos of the gorgeous South Sound.
The Discover Lacey campaign coincides with a revitalization of Lacey's Visitors Center. The center is a great place to stop by, ask questions, or grab some information about things to do in the area. It's a fantastic resource for all those relocating and visiting Lacey, as well as those making a stop as they travel through the area.
Lacey is ideally positioned in a central location with major points of interest surrounding it all around the South Sound. Along the I-5 corridor, Lacey is just 57 miles from Seattle and 118 miles from Portland. It is located equal distance between the Pacific Ocean beaches, Mount Rainier and the Cascade Mountain Range. Not to mention, Lacey sits at the gateway to the Highway 101 Olympic Peninsula loop. Lacey is an excellent stopping point along the way to adventures, or a great destination in the center of everything.
If your business is in Lacey, WA or its surrounding areas, and you would like to be featured in this tourism resource, please contact the Lacey South Sound Chamber to learn how to get involved.
Lacey South Sound Chamber
420 Golf Club Rd SE, Suite 105, Lacey
Info@laceysschamber.com
360-491-4141
Sponsored