Exploring the Hood Canal is a beloved pastime of those looking for an adventure into the outdoors. The green of the Olympic National Forest and the peaks of mountains make for spectacular views that are unique to our region. Even more distinctive is the Hood Canal itself. One of the only fjords in the lower 48 and home to a wide array of wildlife, setting sail on the Hood Canal is an experience.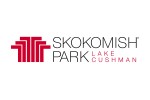 Start off at Alderbrook Waterfront Center for the largest variety of water exploration options. Sailing, yacht, and fishing charters can all be booked here with an expert guide on hand. Prices and times vary based on your interest. If you are set on going out on your own, they've got you covered there, too! Kayaks and stand up paddle boards are available to guests year-round for an hourly cost. Depending on the season, there are also tandem seacycles, hydrobikes, pontoon boats, skiffs, and electric boats available to patrons. Sailors of all ages and levels have an opportunity to float on top of the waves and take in the natural beauty of the Hood Canal.
Blue Horizons Paddle Sports offers packages that allow for those looking to kayak through the waters of the canal. This includes a yoga and paddling evening from the shores of Union, or a one-of-a-kind night sky paddle where boaters will enjoy a view of the stars and sometimes bioluminescence in the waters below. No experience is necessary to sign up for an event and rates vary based on the booking.
Take a drive just a few miles north of Hoodsport and discover the quaint town of Brinnon. Here, paddlers can sign up with Hood Canal Adventures to kayak the canal. Their tours offer patrons a chance to see the wildlife found here and include a trip through the rivers and estuaries surrounding the area. Kayaks are also available for rental with or without a seasoned biologist guide. Camping with kayaks is also an option here and they are the only company that delivers kayaks to the isolated Seal Rock Campground for an unforgettable weekend.
Want a cruise around the canal to remember? Have no fear, Captain Lee is here! Moored in Union, Captain Lee specializes in giving tourists the full experience of the canal. He often partners with Alderbrook Resort & Spa for specialty cruises for holidays including romantic Valentine's Day packages with warm beverages and truffles. The cost varies based on event, but is an option for passengers all year round.
With boats ranging from 12 to 23 feet, Narwhal Boats offers rentals to novice and expert boaters alike. Experienced sailor, Jim Watson, opened the company in hopes of helping those wanting to rent more than just a kayak. At $160 a day, renters can take out an exclusive vintage boat. Based on your skills, you can even take out a replica Irish crabbing vessel. Crabbing, wildlife viewing, and fishing are all options too.
Finally, head inland to Lake Cushman, one of the most beautiful lakes in the area, for a chance to set sail in the middle of the Olympics. Skokomish Park gives visitors the freedom to explore the lake from every angle. Both hourly and daily rates for kayaks, pedal boats, and stand up paddle boards are available. Floating on this crisp, clean lake is an unforgettable encounter with nature.
So when life steers you aground, consider an adventure on the open waters to lift your spirits. Launch into the Hood Canal to see all it has to offer from the view of the deck.