Annie Gaston Sutcliffe was the first woman elected as auditor of Thurston County. A descendant of the famous African-American pioneer George Bush, she was noted for efficiency and good management. Washington women had gained the right to vote in 1910, but they still faced many barriers to be elected to public office. Three women have served as county auditor since Annie's time: Anne Deming, Kim Wyman, and current auditor Mary Hall.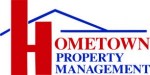 Anne ("Annie") Belle Gaston was born on September 3, 1883, to George and Belle (Bush) Gaston. Belle was the daughter of William Owen Bush, making Annie the great-granddaughter of George Bush. Her father served as Thurston County sheriff from 1894-1896 and 1908-1912. Anne had one brother, George William Gaston.
Annie Gaston attended school at Bush Prairie until her family moved to Olympia. She graduated from Olympia High School in 1901. For two years she worked in the Thurston County clerk's office. Then in January 1909, she was appointed to deputy county auditor, a position she held during the administrations of auditors Lewis J. Morrison and Charles Burr.
In 1914, Gaston decided to run for county auditor as a Republican, the dominant party in the region at the time. She attended political rallies across the county and enjoyed support from local newspapers. "Miss Annie Gaston," the editors of the Morning Olympian wrote on October 8, 1914, "shows that a woman in public office knows how to economize and she is true to Republican principles in urging the strictest economy in the conduct of public affairs. The women may well be proud of having such an able representative enter the campaign for office."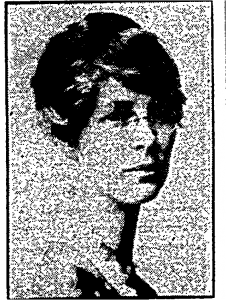 Annie Gaston's arguments that the county could spend less tax money were well received, and she won the primary against James E. Dailey (Democrat). In the general election, she defeated Frank C. Morrison (non-partisan) 3,583 to 2,107. This made Gaston one of only 36 women elected to public office in Washington that year. Six female county auditors were elected, including three incumbents.
Gaston took office in January 1915, appointing Robert Cruikshank as her chief deputy. As county auditor Gaston's office handled marriage, hunting, business, and automobile licenses. She also oversaw elections and the county budget. Gaston also became clerk of the Thurston County Board of Commissioners, taking minutes at their meetings. In addition, Gaston was elected vice president of the state auditor's association in 1915.
One of Annie Gaston's main activities was granting permits for county residents to purchase alcohol from outside the state. The 1916 dry law outlawed the sale and manufacture of intoxicating beverages, but residents could legally import alcohol from outside the state. Gaston issued over 3,000 permits during her time in office and her involvement would lead to rumors during the 1916 election that she had helped several county officials to use alcohol to win votes. There was no evidence that this was the case and Gaston won reelection against non-partisan candidate Margaret Shaw.
Gaston remained active throughout her second term. She appointed Harry Lewis as deputy auditor in 1917 after the death of Cruikshank. Gaston served on the county draft board during World War I. Thurston County was out of debt during her years in office.
Annie Gaston did not run for a third term as county auditor, retiring in January 1919. She became an advance agent for the Ellison-White Chautauqua Company. In her new role, Gaston helped promote and organize the company's stops along its annual circuit throughout the western states. A popular form of entertainment at the turn of the 20th century, Chautauquas were traveling productions that provided educational programs (including lectures and music) for all ages.
On March 15, 1923, Gaston married Robert Sutcliffe in Denver, Colorado. He was the property manager for the Ellison-White Company. The couple had no children and remained outside Thurston County for several years. In 1926, they moved back to Olympia. Robert took a job with the Martin Hardware Company and Annie became deputy assessor for the Thurston County Assessor. She held this job until her retirement around 1950. The couple divorced in 1951. Annie Sutcliffe died on July 3, 1957, and is buried in Tumwater's Masonic Cemetery.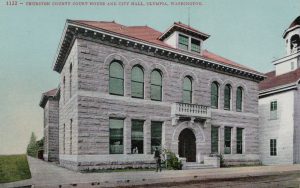 Annie Gaston Sutcliffe was also active in the social life of Olympia. She was a longtime member of the Eastern Star (Olympia Chapter No. 36), the Masonic Temple's female auxiliary. She was also a member of the Euterpean Society, First Presbyterian Church (later part of the United Churches) and Soroptimist Club.  She was a charter member of the American Legion Auxiliary (her brother was a World War I veteran) and served as its first temporary president in 1920.
As a descendant of George Bush, Annie was on hand to help dedicate an Oregon Trail marker on Bush Prairie sponsored by the Daughters of the American Revolution. The monument still stands at 8820 Old Highway 99, in front of the CH20 building.
Annie Gaston Sutcliffe was a path-forging official in Thurston County history. She was not the first woman to hold office in the county, as Pamela Case Hale was elected Thurston County superintendant of schools in the 1890s. However, Annie helped show that women were viable candidates for public office.