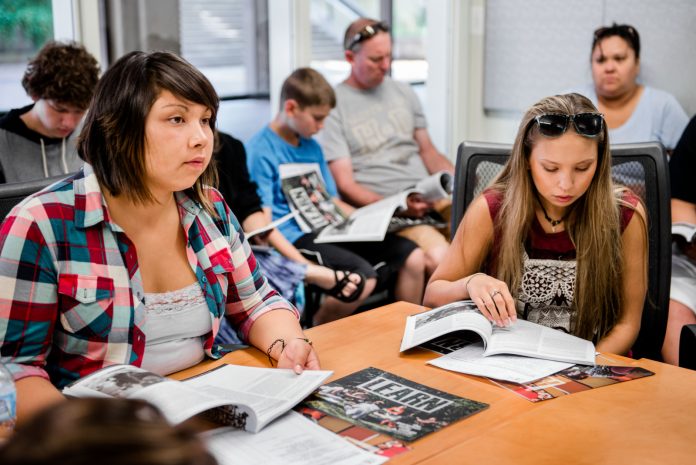 Submitted by Allison Anderson for The Evergreen State College
The college admissions process for many can be a confusing, ever-changing, complex undertaking of numbers, rules, and never-do's and The Evergreen State College is doing something about it.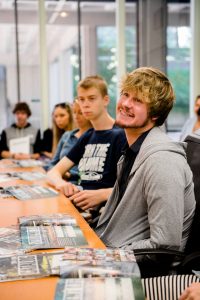 "The student experience begins at the admissions process," says Evergreen Director of Admissions Wade Arave. "Evergreen wants to take away the pain-points of the process: do I get in or do I not get in? Do I visit? Should I talk to an admissions counselor? It's a very involved decision and we want to talk about what matters."
Preview Day, January 19 and Fridays at Evergreen, February 1 and March 1 offers the student a rare opportunity to walk through the process of admissions with a counselor. Students should bring their ACT or SAT scores, high school transcripts, and have all the information needed to fill out their application.
"I was looking to go to school at Evergreen, so I did my application there," says Clover Park High School Senior Ameyah Palmer who took advantage of the open house. "It was so helpful and a very welcoming environment. It really took a lot of the pressure off."
She said meeting two admissions counselors at a Seattle college fair who invited her and a friend to the open house made the process of applying for college less scary.
"I did my application on site and could get an answer right then and there," says Palmer. "We could be accepted or declined and some colleges take super long to get a response back. Evergreen drew us in."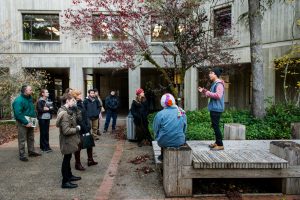 For Preview Day, "Students will get to engage with faculty who will teach a class, interact with each other in a class setting, and sample an actual team taught classroom as a greener," explains Associate Director of Admissions, Carl Forbes.
"It's not always about getting people into our college, but de-mystifying the college process so more people will find their higher education path," says Forbes. "We're reminding the community that they have local, public, quality higher education resources here in Olympia."
Evergreen Preview Day – January 19, 9:00 a.m. to 4:00 p.m.
Fridays at Evergreen Open Houses – February 1 and March 1
Sponsored