"We do a lot more than football around here."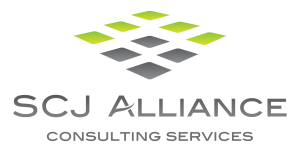 That was the opening statement Olympia High School head football coach Steve Davis made when he addressed his team during the Bears' annual pre-season overnight unity camp.
Poor air quality outside had left the squad with a day full of inside activities. They hit the weight room, had a playbook study session, broke some film down, and did a quick walk-through in the gym.
Originally, Davis wanted his team on the field that day, practicing in full pads, a scenario which is paramount as the Bears' season opener rapidly approaches.
The weather made sure that didn't happen. It was far from an ideal situation, but the team managed, and while the smoke-filled skies altered much of the day's agenda, one thing – that being the guest speaker – still went on as initially planned.
Davis, now in his 28th season at Olympia and second as the Bears' head coach, isn't a teacher at the high school, but to say he's not an educator is grossly inaccurate.
"Whenever we have opportunities to teach something positive," Davis said, "we need to take full advantage of it."
This was one of the times.
Following a well-received barbecue steak feast, the players and coaching staff ventured into a nearby lecture hall. Outside of Davis's opening remarks, football wasn't mentioned at all.
"We do so much stuff around here off the field I just think this is important," Davis told his team before introducing guest speaker Sierra Abrams, a youth education specialist from Olympia's SafePlace who immediately took over with her presentation.
The first thing she did was ask everyone in attendance if they had heard of SafePlace and understood what the nonprofit organization's mission was. Only a small number of arms were raised.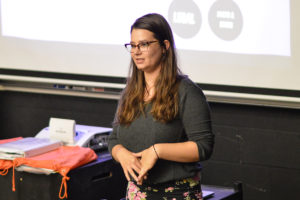 "We embrace moments like this," Abrams told the team. "You're influencers in this community. You are leaders at this school. You can make a difference."
While the players listened intently, Abrams, who does at least one high school speaking engagement a week in Thurston County during the school year, gave the team a detailed description of SafePlace, which is a community-based emergency shelter for survivors of domestic violence, in addition to being the only 24-hour community sexual assault program for Thurston County.
She talked to the players about building healthy relationships with their family, friends, and significant others before opening up a line of dialogue, and asking the players to freely participate in the discussion, which included talks about respect, consent, and the importance of communication.
"Our goal is to get to a point so that SafePlace doesn't have to exist ever. We are trying to work ourselves out of a job, and that's through prevention," Abrams said. "This is a small concentric circle of young people that are looked up to and valued so this (message) will spread. At least now they have heard of us and they are aware of SafePlace, and it may not be this school year or next school year, but someday they know we are there if they ever need us."
After the presentation, Davis and the players presented Abrams with a donation to SafePlace from the Olympia High School football booster club.
"There's the old adage of people asking the coach, 'How are you going to be this year? What kind of season do you expect to have?' and the coach goes, 'Ask me in 20 years.' It's got to be pretty cliché, but at the same time it's true," Davis said. "Thinking along those lines, it's important to give these kids, these young men, the tools to be successful going forward in life. If they can take bits and pieces from our program and become better fathers and better husbands and employees and bosses and better folks in the community, then the world's a better place for it."
SafePlace to Hold an Annual Gala on September 14
SafePlace will hold its 2018 SafePlace Speak Up, Speak Out Gala on Friday, September 14, at 521 Legion Way SE, Olympia.
Cheryl Fambles, the CEO of the Pacific Mountain Workforce Development Council, will serve the keynote address. The event starts at 6:30 p.m. and will include live swing music, hors d'oeuvres, and cocktails from Dillingers Cocktails and Kitchen, with an after party running from 9:00 to 10:00 p.m. All proceeds benefit SafePlace programs and services for survivors of domestic violence and sexual assault. Attendees must be 21 or older.