Submitted by City of Tumwater
Seven applicants for Council Position No. 1 were interviewed at a Special Meeting of the Tumwater City Council, on Saturday, February 24, 2018. The City Council made a unanimous decision to appoint Leatta Dahlhoff to Council Position No.1.  Ms. Dahlhoff will be sworn in at the next regular City Council meeting, on Tuesday, March 6, 2018.
Mayor Pete Kmet said, "The City Councilmembers were pleased to have such a strong set of candidates from which to choose.  They selected Ms. Dahlhoff because of her experience serving on the Tumwater Planning Commission, strong environmental background, and extensive community service work.  Leatta is a great addition to the Council, and we all look forward to working with her."
"I'm looking forward to contributing to Tumwater City Council on work that is progressive and thoughtful and inclusive, said Dahlhoff. Every aspect of my life reflects my commitment to serving our community and our environment. When our community thrives, we each thrive. My life goal continues to be to work towards a sustainable future where our citizens have access to services, our environment is protected, and we have sustainable economic development."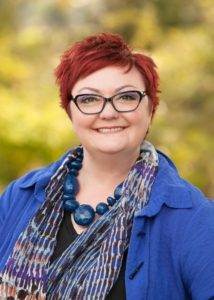 Dahlhoff 's family moved to Tumwater when she was a toddler, and she has resided in the City since then. A self-described chemist, environmentalist, and community advocate, Dahlhoff holds a Bachelor of Science Degree in Chemistry from University of Puget Sound, and is employed as a Toxics Reduction Specialist at the Washington State Department of Ecology.
In addition to serving on the Tumwater Planning Commission, she is an active in a number of community organizations including YWCA of Olympia, United Way of Thurston County Women United, League of Women Voters of Thurston County, Zonta Club of Olympia, Thurston County Coalition Against Trafficking, and South Sound Volunteer Coordinators.
Council Position 1 was vacated in January 2018, following the resignation of Councilmember Nicole Hill. Dahlhoff's appointment to the City Council is effective through the November 2019 general election, at which time she would be required to run office.
For more information, contact the City of Tumwater Executive Department at 360-754-4120.