When you need a lawyer, there is nothing better than one who not only knows the law, but knows the local area.  Knowing the law, local rules, community, as well as experts to call when needed for an injury case, are very important. Todd Rayan, partner at Althauser Rayan Abbarno, is Thurston County's hometown lawyer. Rayan was born and raised in Rochester and has a passion for helping the people of Thurston County.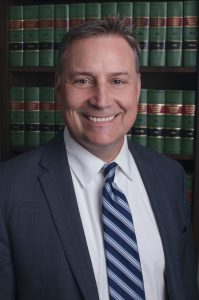 "I have been a lifelong resident of Thurston County and I am looking forward to continuing to expand our service area to make it more convenient for our clients," Rayan says.
Rayan didn't go far when it came time to go to college, choosing Saint Martin's University where he received degrees in History and Political Science, along with a teaching certificate. He did his student teaching in Rochester and was a teacher and coach at River Ridge High School. Rayan says he loved teaching because of the kids. "Teaching is a challenging profession and you don't make a lot of money doing it, but when you can impact a student, it's just a really rewarding experience," he says.
He eventually headed to Seattle to earn his law degree from Seattle University School of Law. He attributes his work ethic and passion for the law to the amazing teachers he had at Saint Martin's.
At Althauser Rayan Abbarno, Rayan focuses on representing clients who have been injured due to the negligence of others. "Since I grew up in Thurston County, live here and practice law here, I have a vast knowledge of the people and experts I may need to help a client build and win a case," he says. "It's those relationships that I have built that can make or break a case."
He is very involved in giving back through a variety of charities. He assisted in the start up of our local Homeless Backpacks, a non-profit.  "I was involved with them from the very beginning," Rayan says. "In fact, I formed the non-profit for them." Rayan also gives back through charity fundraisers and looks forward to getting more involved with Saint Martin's University. "I just feel I got so much from the University, I am looking for opportunities where I can give something back". He is also a member of the Thurston County Bar Association.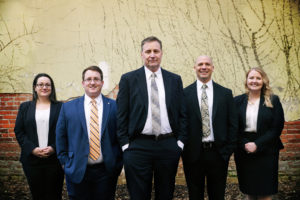 When he is not working with clients or giving back, Rayan enjoys gardening, home improvement projects, wine tasting, recreational golfing and his two Westies, Angus and Sara. He has renovated three homes in the past, including restoring a 1920s home with original fixtures. "My job has a lot at stake, is heavy on analysis and requires acute focus," Rayan explains. "When I am in my garden, it allows me to put on my music, dig in the dirt, and do something completely different. It's very therapeutic."
For more information on Todd Rayan and his practice at Alhauser Rayan Abbarno, visit their website or call 360-352-1134.
Sponsored