Mother's Day is almost upon us and, if you're like me, the stress is mounting. What can I get my mom that shows her how much I love and care for her? Something she'll love, that won't break the bank? It's a yearly conundrum. Or at least it was, but not anymore. Not since I discovered Shipwreck Beads.
Shipwreck Beads is the best place to purchase your Mother's Day gift. Why? Because with over 80,000 square feet and billions of beads in stock, they literally have something for every style and taste. Even more importantly, they can help you create a beautiful, one-of-a-kind gift that your mother will treasure forever.
But what if you're not crafty? Not to worry. With classes, ready to make kits, customized help, how-to books and more, Shipwreck Beads has you covered. Here are a few easy-to-make ideas to get those creative juices flowing in time for Mother's Day.
Purse Charm Tassels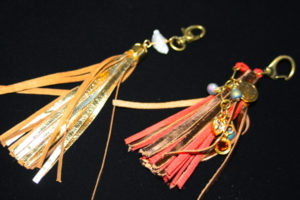 These cool little add-ons will turn any purse or bag into a fashion statement. You can personalize them by selecting you mom's favorite color and by adding little beads and charms related to her interests and passions. "They're super easy," said Beth Simmons, who oversees purchasing and inventory control for Shipwreck Beads.
Hair Combs
These beautiful little hair combs will add an element of elegance to any outfit and they're sure to make your mom feel just as special as you know she is. They're created with an incredibly easy technique that yields amazing results.
Knotted bead bracelet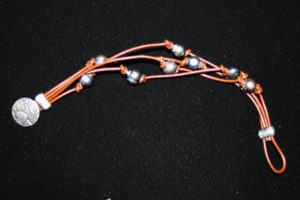 This little bracelet is unique, beautiful and fun. "The techniques are super, super simple," Simmons said. "If you can tie your shoes you can tie these knots. It's not something that requires a lot of specialized skill. As with all of these projects, if you can imagine it, you can make it happen."
Inspirational bracelet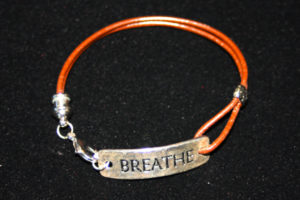 Inspire your mom with little messages of encouragement, love and support on these beautiful bracelets. They even work in sets of two or more, so why not take the opportunity to give your mom all the uplifting messages you can?
Tree of Life pendant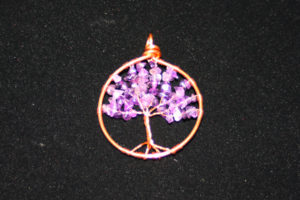 It may look complex, but this nifty little pendant is really quite easy. Your mom will be pleased that you put in some time creating this special gift just for her. To go the extra mile, include a little note thanking her for always helping you grow.
Seahawks braided bracelet
Is your mom a Seahawks fan? This bracelet is the perfect gift for her. It's cute, comfortable and can be accessorized with her favorite player's number. Or, if your mom roots for a different team, you can easily make this bracelet to match. Why not make one for every sport your mom enjoys?
Chain necklace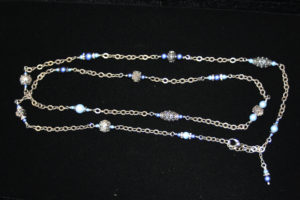 This beautiful creation doesn't even look like it could be handmade, but it is. Your mom will be so impressed and honored to have this elegant adornment. You can personalize it by adding a few tiny charms, hand selected just for your mom.
Flower Necklace
This cute little flower necklace is elegant with a pop of fun color. It may look intricate but it's easier to create than you think.
Easy Bracelets
For those in a rush, Shipwreck Beads offers beautiful, Pandora style jewelry components. "If someone really doesn't know what to do, we have this bracelet and you just put a little bead on it and you're good to go," Simmons explained. "It doesn't have to be too intricate, to still have that thought behind it."
Create from the Comfort of your own Home
Shipwreck Beads' Kelsy Vincent has created an amazing series of how-to videos available on the company's Facebook page. Recent videos include leather tassel purse charms, a lucky leprechaun necklace, wire wrapped earrings and rainy day sunglasses. Kelsy's videos are bright, spunky, easy to follow and exceptionally fun. Plus, you can learn at your own convenience and hit pause if you need a minute to catch up. "People always say, 'I'm not creative enough. I don't know what to do,'" Simmons related. "That's part of why we've been doing these videos, to help show that these are pretty easy to put together and to give those kind of ideas."
How-To Books
Shipwreck Beads also offers a great selection of books to instruct you on how to create anything you like. Take a minute to browse through their offerings and you're sure to find something that catches your eye. The best part? Once you have the book, you'll have something to make for limitless gifting occasions.
Ready-to-Make Kits
If you really want to create something beautiful for your mom but could use a little more help, pick up one of Shipwreck Beads' special kits. These come with everything you need to make the perfect gift for your mom, easily and affordably.
Considerations
When it comes to designing or selecting a special creation for your mom, there are a few points to take into consideration.
What is her favorite color? Or what types of colors does she wear the most?
Is she allergic or sensitive to any types of fiber or metal?
What is her style? Is she into fancy bling, like crystal? Or is she more of an earth momma who likes natural stones?
What are her hobbies and interests? You can always incorporate these with a few picture beads or charms.
Take a Class Together
Shipwreck Beads offers several classes including the always popular, "Beading 101." Why not sign up with your mom for an afternoon of bonding and beading? You'll learn several techniques and leave with a pair of earrings and a bracelet you created yourself. The class runs for 90 minutes and is offered weekly on Wednesdays and Sundays. It is only $25 and includes all your supplies. "It's very popular and it's a very easy way for people to touch their toes into the beading water and realize it's not so intimidating," said Simmons.
In addition to creating a great, personalized gift for your mom, you'll gain an easy skill you can use forever. "I can't buy jewelry at the department stores anymore because I look at it and say, 'I can make that and I can make it to match this outfit because I can get the right color of beads,'" Simmons laughed. "The only limitation is your creative juices."
No matter which option you choose, your mom is sure to love what you've hand crafted just for her. And the good news is, with Shipwreck Beads, you'll never run out of great ideas and options for all the years to come.
Shipwreck Beads
8560 Commerce Place Drive NE in Lacey
1-800-950-4232
Sponsored