The beloved social event, Happy Hour, can be seen either as a gateway to a long night or marking the end of a long day. Every region and culture has it's own version of Happy Hour, discounted drinks and small plates right before dinner. The Pacific Northwest thoroughly provides this service up and down the coast.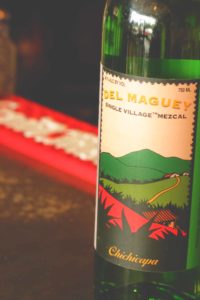 As Olympia rapidly grows, so does the food scene and Happy Hour becomes an adult's treasure hunt. Finding the gems out of the mix is rewarding for everyone in the community and creates regular business and friendly faces.
After Don Juan's Mexican Kitchen Westside Olympia location opened it became apparent that reservations were quickly needed, rainy weather was no match for the fresh margaritas, and the quality and authenticity of the food and sauces enticed every sense. The menu created by Executive Chef, Eva Martinez and co-owner Juan Martinez, Jr. pays homage to Eva's mother, her traditional recipes, and the recipes of Juan's father's home in Guanajuato, Central Mexico. The fresh salsas are bright and full of flavor and the specialty sauces carry heart and soul, from the festive tinga to the mole, made over two hours with 32 ingredients. Every menu item at Don Juan's Mexican Kitchen is a labor of love. "Every state in Mexico has different characteristics in the way they prepare dishes. You can go to one state and have mole and go to the other and it becomes completely different with their own culinary flair," Juan says.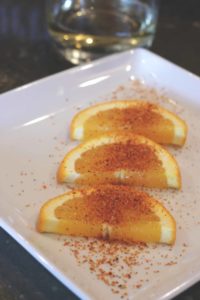 In celebration of Cinco De Mayo, Don Juan's will be launching their new Happy Hour menu, available in the bar only from 3:00 – 6:00 p.m. The menu will introduce their take on Mexican fusion with items such as Mexican Chipotle Hot Wings, Seafood Tostadas, Torta Sliders, California Burrito and Poblano Burger.
The simple things in life are understood, sourcing food and ingredients locally and ethically in the bar and kitchen is a first priority. The margarita mix consists of all organic agave nectar and lime, the beef is delivered from Stewarts Meats, and the buns are made by Blue Heron Bakery, keeping it "in the neighborhood," general manager Connor Stakelin says.
Eli Dayley, a lead bartender, will also be incorporating tequila and mezcal flights, a great way to taste the varieties and differences in the methods of aging and processing agave. "Everyone in the bar is a great resource for tequilas and specialty cocktails," Eli says.
He explains the differences in reposado and añejo. Reposado is only "rested" in the barrels and añejo is "aged" for a longer period. As I try his suggested tequila, The Riazul Añejo, I am immediately hit with smooth, soft, and warm herbaceous notes of vanilla and the difference in reposado and añejo is evident with each sip.
"This is the hour of the day we are really excited to bring in a larger group of people, and we want to keep people excited," Juan says. "People have been asking for a happy hour," Connor adds. Whether it is a game day, after-work celebration, or gathering with friends, Don Juan's Mexican Kitchen will provide a Happy Hour for any occasion.
Don Juan's Mexican Kitchen has two locations. Visit the restaurant at 4419 Harrison Avenue NW in Olympia and 639 Lincoln Ave East in Tenino.