March comes in like a lion and goes out like a lamb, but the middle is soggier than a clam's socks. Seek a little tasty revenge on our favorite local mollusk at the Razor Clam Festival and Seafood Extravaganza at the Ocean Shores Convention Center.
Running March 17-19, this is the event's eleventh year. For three days, the Convention Center becomes a wealth of indoor oceanic bounty presented by Quinault Beach Resort and Casino.
The Washington State Department of Fish and Wildlife is proud that "the Pacific razor clam is one of the most sought after shellfish in the state of Washington. Better roads and more leisure time have brought increasing numbers of diggers to the ocean beaches. It is not unusual to have as many as a thousand people per mile during a nice spring weekend day. In past years, upwards of 300,000 individuals made 650,000 to 775,000 digger-trips to the ocean beaches and harvested 6 to 13 million razor clams."
Whether you head to the beach to hunt these wily bivalves, compete in the chowder or entrée cooking competition or simply enjoy live music and hand-crafted merchandise, the weekend offers something for everyone.
Doors open Friday, March 17 at noon, staying open until 6:00 p.m. Families are encouraged to explore the Kids Corner, local and regional chefs and vendors and food demonstrations galore. Saturday, the event runs from 11:00 a.m. to 6:00 p.m. and Sunday is 11:00 a.m. through 4:00 p.m. Admission is $3 a day or $5 for the entire weekend and kids under 12 are free.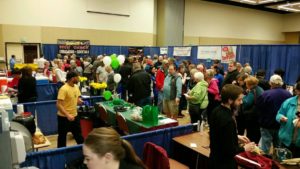 Think your clam chowder or creative seafood dish has that special something? Enter it in the competition or watch cooking demonstrations to learn tips, tricks and secrets of the pros. Details on the competition rules are available online or by calling the Ocean Shores/North Beach Chamber of Commerce at 360-289-2451. There you will also find information on becoming a vendor at future festivals.
Need to walk off the delicious seafood before going back for seconds? Drop by Quinault Beach Casino for a heaping helping of Green Eggs and Clams game play, with hourly drawings for up to $500. From noon until midnight on March 17, 10:00 a.m. until midnight March 18, and 10:00 a.m. until 1:00 p.m. March 19, up to $23,000 will be awarded with a $7,000 winner drawn at 2:00 p.m. on Sunday.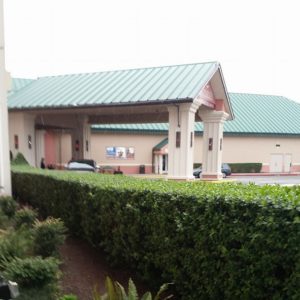 St. Patrick's Day at Emily's and the Ocean Lounge eat your fill of Green Eggs and Clams, a large spinach, mushroom, asparagus, and feta omelet with fresh local razor clams, or more traditional corned beef, cabbage and boiled potatoes. Themed adult beverages can round out a perfect evening.
Whatever brings you to the beach, try your hand at catching dinner…weather-permitting, of course. The Department of Fish and Wildlife explains "Recreational digging for razor clams is truly a family sport. It can be enjoyed by children and senior citizens alike. All you need is a clam shovel or specialized tube, a container to put your clams in and most important, your clam license." They even provide cleaning tips and recipes to fully enjoy your catch.
Jacques Cousteau once said, "The sea, once it casts its spell, holds one in its net of wonder forever." It's sight, sound, smell and prolific dining treats make St. Patrick's Day weekend the perfect "Is-it-spring-yet?" staycation. With the Convention Center located at 120 W. Chance A La Mer Avenue in Ocean Shores, less than two hours from Olympia, you too can fall under the ocean's spell.
Sponsored