It was a vote that changed the region over the last 100 years and will continue to affect it well into the future.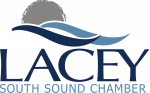 The war in Europe was well underway in 1916 when Pierce County business and civic leaders formally launched a stunning campaign of their own. They wanted to battle the booms and busts of international moods and trade wars by establishing a federal installation that would bring thousands of steady paychecks and local investments to the region.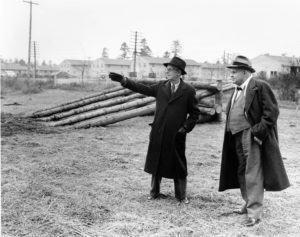 The war drums of patriotism further fed the popularity of their idea. They wanted voters to tax themselves and buy up a large swath of prairie land and farms and hand the land over to the federal government to house a massive Army installation. To everyone's surprise, it worked.
On Jan. 6, 1917, Pierce County residents vote to bond themselves for $2 million so that they could buy 70,000 acres of land for development into a military post. It was named Camp Lewis after the Corps of Discovery's Captain Meriwether Lewis. The land had been used for military exercises off and on since the founding of Fort Steilacoom in 1849 in what is now Lakewood.
That area had been on the short list for future military bases for years, but it was not until Congress passed a law in 1916 that allowed the Secretary of War to accept donations of land for military installations. That law kicked off the Pierce County Military Base Committee, which wanted to site a base locally and generate the economic boom military activities bring to their neighbors.
The ballot measure was straightforward: "Shall Pierce County incur an indebtedness not exceeding $2,000,000 for the purpose of acquiring approximately 70,000 acres of land in Pierce County and conveying the same to the United States, said land to be used by the Government for mobilization, training, and supply station; said indebtedness to be evidenced by negotiable bonds of Pierce County, payable in not more than twenty years, with interest not exceeding 5 per centum per annum, payable annually?"
It easily passed – with 86 percent of the vote – when it reached the ballot box during the special election. America formally declared war with Germany on April 6, 1917, exactly three months later, kicking the development of Camp Lewis into high gear. Engineers were on the fields and plains, so they could map out the installation just days after war with Germany officially began. Work was so hurried that the official transfer of the land did not happen for another two years.
Some 10,000 laborers, carpenters, brick layers and surveyors worked around the clock to build a city seemingly overnight. They built, plumbed and wired 1,757 buildings in just three months at a cost of $7 million. The camp's construction cost per soldier of $142 was the least expensive in the military build-up.
On July 5, 1917 they had viewed open fields and then amazingly saw a fully operational military base of offices, mess halls, medical facilities and horse stables, and two-story barracks to house 44,685 soldiers by early October. They even managed to raise $40,000 to build a decorative main gate from boulders they dug up during the construction of the buildings. The first soldiers had already started training as construction crews worked around them.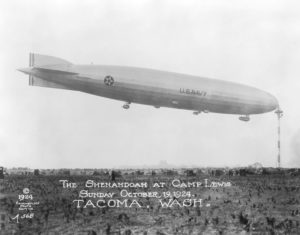 In a bit of a public relations blunder, however, the plan was to have the first soldier report for duty from among one the many draftees from King County, which had held a parade to mark the camp's official opening day on Sept. 5, 1917. A draftee from eastern Washington, Arthur W. Goff, reported to Camp Lewis first, though, rather than his local draft board office, arriving hours ahead of the well-feted soldiers from Seattle. Gaff aside, they immediately started training as workers put the finishing touches on the camp.
Those soldiers, some 40,000 members of the 91st Division, were prepared for the hell to come in the trenches of France by year's end. They served with distinction while soldiers of the 13th Division took over the training grounds of Camp Lewis as the war ended, and the military post shifted purposes from training soldiers to preparing them to return to civilian life. It was a pattern that would repeat itself every time war was declared.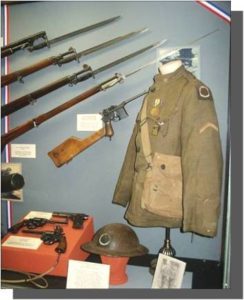 The base was renamed Fort Lewis in 1927 and then changed to Joint Base Lewis-McChord with the operational merger with McChord Air Force Base in 2010.
The complete story of the installation is told in the Lewis Army Museum, housed in one of the two World War I era buildings left on the base. The building first housed the Salvation Army's Red Shield Inn for family and friends who traveled to Camp Lewis to visit a beloved solder one last time before they were shipped "over there." The museum is currently undergoing extensive renovations and is set to reopen in Spring 2017 with new exhibit spaces and resources to mark the 100th anniversary of the start of construction of Camp Lewis.