If you have a school-age child with food sensitivities, or just prefer to avoid artificial dyes and GMO ingredients, you have likely learned the challenge of school parties, in particular the Valentine's Day party.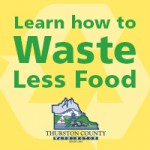 When my children were in preschool, I would simply volunteer to make a special treat for the class. Once they reached elementary school, however, things changed. The phrase "store-bought" became a serious challenge for me. What could I buy that didn't contain soy, dairy, gluten, or artificial dyes?
If you are looking for something to attach to cards, The Natural Candy Store offers individually wrapped candies that meet a variety of dietary restrictions. Shipping is $7 and will take about a week. Another idea is to skip food-related items and send origami valentines (I found them at Target). These worked great for passing out to friends, but that still leaves the party food.
Costco also has a few options (popcorn and Aussie Bites). However, when I sent these to school last year, I discovered that they are not big hits with the elementary crowd.
For the crafty among us, countless websites suggest turning fruit or applesauce containers into adorable valentines. For example, you could add signs to pieces of whole fruit with messages such as these: "You are Pear-fect," "Cutie," and "Orange you Glad we are Friends."
If this idea doesn't sound appealing, or your just too short on time for getting crafty, several local bakeries have you covered.
Miss Moffett's Mystical Cupcakes sell both full-size and mini cupcakes in a variety of flavors and ingredients. Among them, you will find the guilt-free cupcakes, which are gluten-free, soy-free, vegan, and sugar-free (sweetened with agave). Prices fall in the $40 range for a dozen full-size or two dozen mini-cupcakes.  With three locations (Market Street, Capitol Mall, and central Lacey), these bakeries make picking up an order easy.
Owner Rachel Young, needs at least 48 hours notice but cautions that Valentine's Day is her busiest day of the year, so order as soon as possible. More information can be found on the website or by calling 360-350-0332.
Gotti Sweets on Legion Way offers gluten-free cupcakes and mini cupcakes by special order at about $24/dozen for the full-size. These are made with almond flour. In addition to cupcakes, Becca, the owner, suggests chocolate-dipped strawberries and chocolate-covered pretzel rods for a fun alternative to the usual sweet. She asks that all orders be placed a week in advance of the pick-up day. For more information find Gotti Sweets on Facebook or call 360-489-1780.
Abby's Cookies and Cupcakes also sells cookies and cupcakes to meet any dietary restrictions. Baking ingredients may include rice, almond, or coconut flour and can be soy-free upon request. Prices range from $13 to $27.50/dozen, depending on the size. Orders can be placed online, in-person at one of the Abby's two locations, or with a call to the bakery at 360-791-5114. Orders need to be made at least four days in advance.
Each of these local bakeries includes fresh, quality ingredients to make delicious treats that won't make your child, or his/her classmates, sick. However, Leslie VanLeishout, Director of Student Support for North Thurston Public Schools, stresses the importance of contacting your child's teacher before ordering to make sure there are no other sensitivities that need to be accounted for.
Each school differs in its policies and provides its own criteria for bringing in treats.
No matter what treats you bring, or whether you opt for a cute heart-themed pencil for each child instead, remember to keep the theme of the day in mind: kindness and love to others.  That's the best treat there is.