Each year, my neighbor throws an awesome pumpkin carving party. She lines her kitchen floor with plastic, plunks down the pumpkins, and everyone goes to town. The results are always fabulous—a fairy house, a ghoulish face, a castle.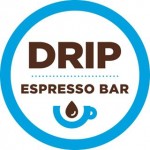 While the carving (and the roasted seeds!) are a big part of the fun, picking the perfect pumpkin is just as important, and requires forethought, a pair of boots, and a little inspiration.
Here is a list of pumpkin patches around Olympia to hopefully get that inspiration flowing – places with corn mazes and corn cannons, places with apple cider and apple launchers, places with farm animals and tractor rides. And of course, all of these places have plentiful pumpkin patches.