Nestled between Hood Canal and Highway 101 along Hoodsport's quaint main drag, Hoodsport Coffee Company serves up tasty coffee, scoops of local ice cream, and a sense of community. "Our motto is community through coffee. We want to have the best possible coffee and create a homey, comfortable atmosphere, where people enjoy coming and they want to come back," explains owner Ruth Beavan.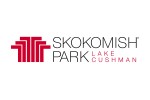 Hoodsport Coffee's cozy, friendly café serves up quality coffee roasted by Zoka Coffee Roasting Company in Seattle. Zoka is a specialty coffee roaster featuring direct-trade coffee, meaning their beans come directly from the farmers. "They are able to give the farmer's a better price, coffee farming is a very labor intensive process. These families do not usually get paid enough, and when they have a contract with a farm-direct company they can take care of their families and their villages much better. And that was really important to me – to be involved with a sustainable company, one that was not just fair trade, but was more than fair trade. It was also really important that it tasted good, and I think Zoka is one of the best roasters out there. The fact that it is sourced responsibly is even better," Ruth explains.
For Ruth and her team at Hoodsport Coffee, it's all about hand-crafted, quality products, starting with the beans and ending with hand-crafted espresso and friendly service. "When the beans are picked carefully by hand, with thoughtful energy, I really think that the energy that's put into the coffee beans makes it taste better. There's the human touch. That's why we don't use the push button (espresso) machines. Instead, we have hand-crafted drinks. We can put our own touch, and carefully control it, and that makes the best quality drink and gets the best flavor," Ruth shares.
In keeping with featuring fresh, local, and hand-crafted products, Hoodsport Coffee Company proudly serves dozens of flavors of Olympic Mountain Ice Cream. Barista Kaleena Hart recommends the honeycomb ice cream in an affogato, an Italian dessert comprised of ice cream with a shot of espresso poured over it. It's not on the menu but she'll be glad to whip it up for you. After you taste an affogato, you'll be planning your return trip to enjoy another treat with creamy, local ice cream, chewy, sweet bits of real honeycomb, and top-notch espresso. "We have awesome coffee and good food. I meet lots of interesting people working here. Our staff is very welcoming of everyone. There's a real sense of community, even with people we don't know," Kaleena says.
When I ask Ruth what her favorite menu item is, she replies simply, "I love our ice cream!" Then adds, "I'm really excited because we are going in the direction of cold brew. It's a whole new area that's up and coming. What we're trying to get going by October is a nitro cold brew." By offering product variety and quality usually reserved for the region's larger cities, Hoodsport Coffee offers the friendliness of a small town coffee shop along with the innovation of larger coffee shops and roasters. "That's the thing that will set us apart from other coffee shops in the area, we're looking for the innovative cutting-edge of what's in Portland and Seattle. I want to bring that here while maintaining our comfortable atmosphere," she explains.
Ruth says that Hoodsport Coffee is a home-away from home for locals, a sweet treat for hikers passing through, an information center for locals and tourists alike, a popular ice cream stop for family outings, a refuge for rain-soaked hikers, a place for locals to warm up when the power goes out, and more. It all starts with the quality coffee.
"Our motto, community through coffee, says it all," Ruth reiterates. "Coffeehouses have always been somewhere where people meet and invented things, discussed politics. The local coffeehouse has been the place where people meet and think about stuff. It's the community gathering spot and a community resource. We want to do everything we can to facilitate the community coming together, and if we have the coffee for it, even better. We have great food, great coffee, great ideas," she concludes. "It's more than just a coffee shop."
Hoodsport Coffee
24240 N US Highway 101 in Hoodsport
360-877-6732