At the Olympia Farmers Market, bright colors are not limited to the summer months. Dan Pierson, owner of Dan's Dahlias, has been keeping his Olympia Farmers Market booth bright and cheery for the past 33 years.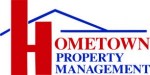 Located in the middle of the market, Dan's Dahlias is a beacon of light and exotic color to market shoppers. Buckets of freshly cut dahlias in Dan's stand often exceeds the size limit of his booth and end up occupying the surrounding ground. Next to the dahlias, buckets of sunflowers, zinnias, statice, hypericum, lilies, and astors are used to compose fresh bouquets.
The Start of a Dahlia Business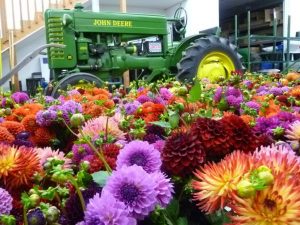 What is now a blooming business at the Olympia Farmers Market, took awhile to develop.  Dan didn't always have 5+ acres of farm land in Oakville and over 500 varieties of dahlias.
Growing up, Dan's father grew a few dahlias in the family vegetable garden. Early on Dan found a love for dahlias. By age eight his father had purchased 30 new varieties which Dan quickly memorized and again the next year he added 30 more. From that point on, Dan and his father would divide and grow dahlias next to the county road. It wasn't until a passerby stopped and asked to purchase a bunch of dahlias that Dan thought less about his dahlias as a hobby and more as an opportunity.
Dan's father knew his new business would never flourish without an audience – something hard to find on a rural country road. In 1984 with a truck bed full of cut dahlias and a hand painted sign that simply read "Dan's Dahlias," Dan headed to the Olympia Farmers Market.
Olympia Farmers Market Booth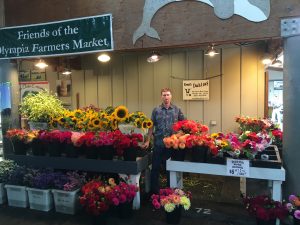 Since his beginning at the market, Dan has seen the Olympia Farmers Market through three different locations. In 1984, when Dan began, the market was open only on Saturdays on Sleater Kinney Road. His mother would help him set up his stand and then take off to do her weekly shopping. She would return in the afternoon to drive him home.
The following year the market relocated next door to the Old Yard Birds store three blocks away from its current location at the end of Capital Way where it has been residing since 1996. From the beginning, Dan's parents saw to it that the money he earned was put into a college savings account, and by the time he graduated he had his four year education at Washington State University already paid for.
Born and raised on a dairy farm, Dan did his fair share of farm work. However, his real passion was getting his hands in the dirt and growing things. With a landscape architecture degree from WSU he worked for 12 years in the profession before reverting back to doing what he loves full time – growing dahlias. "Education is invaluable," says Dan. "My degree and my license are the ace in my back pocket. If anything ever goes sideways with the dahlia farm I will still be able to support my family." Dan is currently licensed in both Washington and Oregon.
Dan is married to his wife, Mieke, and the couple is raising two kids, Alyssa and Colin. When Alyssa and Colin are out of school for the summer, Dan enjoys bringing the kids into the field with him and to the market two days a week.
"As a farm kid I never knew what a 40 hour week was," says Dan. He jokes that his wife helps him to temper his "workaholism." As the season picks up however, sleep is hard to come by. "I own the business, but once the flowers start to bloom the business owns you," says Dan on a more serious note. "I'm fortunate enough to be able to pursue my passion all my life of growing things. That's one of the greatest gifts – if you can pursue your passion and make a career and living out of it."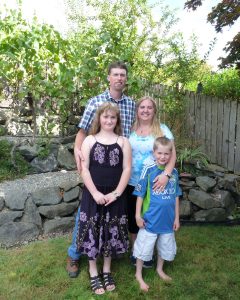 Over the years, Dan has learned how to more effectively sell his products. The presentation, price points, lighting, and even the color scheme all play a critical role in the dahlia sales at the Olympia Farmers Market.
Dan stays confident saying, "If you grow the best product and put together the best bouquets you can be successful, even with stiff competition."
Michael Temple, a longtime customer of Dan's Dahlias, has been buying bouquets and flowers from Dan since 1985. "They're always fresh, always colorful, the customer service is amazing and when I need something special he's always accommodating," says Michael.
"I plan to be growing and selling dahlias for many years to come," says Dan.
You can find Dan's Dahlias at the Olympia Farmers Market. You can also shop more than 300 varieties on the Dan's Dahlias website.