Thurston County has no shortage of activities for people and their dogs to enjoy outdoors, however you may run into the issue of getting hungry during your adventures. If so, here are some great dog friendly restaurants to try.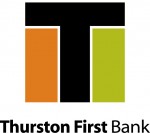 Dockside Bistro has called Percival Landing in downtown Olympia home since 2007. The restaurant offers a mix of European and Southeast Asian dishes, as well as a large selection of wine. The outdoor seating overlooking Budd Bay is dog friendly and the restaurant will provide a bowl of water for your pooch. This spot is perfect after a day at the Olympia Farmers Market, enjoying the boardwalk or if you're just looking for a waterfront meal with your pup.
Fish Tale Brew Pub is a popular spot in downtown Olympia. The restaurant offers 14 beers and ciders on tap. Fresh drinks are guaranteed as it is located just across the street from the company's own brewery. The outdoor seating is dog friendly and water can be provided for your pooch in a paw print decorated bowl.
Three Magnets Brewing Company is another unique brew pub in downtown Olympia with three separate menus. Darby's breakfast and lunch menu includes sandwiches and salads and full pub menu after 4:00 p.m. They also have 10 different beers on tap. The outdoor seating is dog friendly as well.
If you happen to be wandering around downtown Olympia, many of the restaurants with outdoor seating will allow you to walk up and sit with your dog. So, don't be afraid to ask and grab a quick bite to eat.
River's Edge is located on the Tumwater Valley Athletic and Golf Club campus. Dogs are allowed in the outdoor seating that overlooks the golf course. The restaurant will also bring water out for the dogs. The restaurant is located near Tumwater Falls, a popular area to explore with pets.
Hop Jack's is part of a chain of brew pubs throughout Washington. The restaurant has a variety of flavored lemonades, burgers, sandwiches, and beers on tap. Dogs are allowed outside the outdoor patio fence. Dogs are not allowed inside the fence due to Lacey municipal health codes, but the restaurant loves dogs and will even provide water for them.
All of these restaurants do require dogs to be on leash.  Don't forget your doggie bags because it's always best to clean up after your dog to keep services like this available.
If you're looking for more restaurant options check out our article from 2014 or try calling ahead at some of your local favorites with outdoor seating.