Editor's Note: You have reached our 2016 Summer Camp article. Visit our 2017 summer camp article for current offerings.
Despite the recent stretch of hot weather, summer's not quite here yet. But with school in its final weeks, sign the kids up for one of Thurston County's many exciting summer camps to provide a smooth transition into their time off. Not only will they minimize summer brain drain, but the play time and social interactions make long summer days happy and healthy.
Many of these programs fill up quickly so don't delay. Ask about discounts for signing up multiple children or for more than one session.
Outdoors and Active
Camp Speedy: Campers from 8-15 can sign up for basketball, soccer, and volleyball camps held at Evergreen State College. Dates, registration forms, and pricing details can be found online or by calling 360-867-6778. Begins June 20.
Sequoia's Treehouse: Ages 5-9 can enjoy outdoorsy activities, crafts, camping fun, and trips to nature preserves and beaches. Find complete details online and call 425-298-5013 to sign up. Begins June 20.
The Lake Day Camp: Students in grades 1-9 can enjoy activities, field trips, and endless activity thanks to the Black Lake Bible Camp. Register here or by calling 360-357-8425. Camp runs in weekly sessions from June 27-September 2.
Chastain Mist Equestrian Camp: Horse-lovers ages 5+ are invited to learn through hands-on training and lots of horseback riding. Find details on summer day camps, pricing, and options online. Register with this form or by calling 360-780-0808. Weeklong sessions begin June 27.
Nature Nurtures Farm: Campers aged 7-12 can make crafts, spend time with animals big and small, hike the forest, and snack straight from the garden. View camp details online and register here or by calling 360-878-7730. Sessions are one week long from June 20-September 2.
Wolf Camp & the Conservation College: Ages 5-13 can learn about the outdoors, wilderness skills, and wildlife conservation. Register for the Olympia camp online or by calling 425-248-0253. Camp is the week of August 22.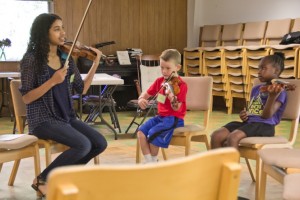 Sounders FC: With half and full day options open to beginners and pros alike, the Sounders FC camps are open to players aged 3-18. Find specifics online or by calling 206-512-1200.
Olympia Area Rowing: Camps are offered for students in grades 7-12.  High-schoolers row in teams, learning technique and teamwork all while having fun in 4 or 6-week half-day sessions.  Middle-schoolers are introduced to single scull rowing in run, no-stress 4-day sessions. Find details online here.
North Thurston High School Youth Football Camp: Kids in entering grades 2-8 can hone their skills on the field at this July 26-28 camp hosted at South Sound Stadium by the NTHS football coaches and players. Details online here. 
Youth Fisheries Day Camp: These outdoor experiences run by U.S. Fish and Wildlife offer kids ages 11 – 15 the chance for a hands-on experience with aquatic wildlife. Activities include fish dissection, stream sampling and more. Two camps held July 7 (at Woodland Creek Park) and July 11 (at Priest Point Park). Call 360-753-9589 for details and registration through Lacey and Olympia Parks and Rec.
Music and Theater
Olympia Kids Fiddle Camp: Musicians aged 5-13 of all abilities—even beginners—interested in learning fiddle, cello, or guitar will explore music from around the world. Read more online and email debfba@gmail.com for enrollment forms. Runs August 15-19.
Olympia Family Theater: Dramatists from 5-14 can sign up for week long drama and story-telling camps featuring improv, musical theater, stage craft, and familiar tales. Find a complete list of themes online and register here or by calling 360-570-1638. Begins June 20.
Dance and Twirl
Studio West Dance Academy: Dancers aged 2+ can learn tap, jazz, ballet, hop hop, and more in weekly classes. Most offerings are one session per week and days, times, and specifics are available here. Register online or by calling 360-956-9378. Runs July 11-August 27.
Johansen Olympia Dance Center: Experienced dancers or excited beginners aged 3 and up can enjoy summer dance classes in downtown Olympia. Details on weeklong camps or summer dance lessons can be found online; register by calling 360-943-8011. Camps run June 27 through August 5.
Alley Oop Gymnastics: Whether you want to be a gymnast or a ninja, Alley Oop is the place to go. Ages 3-12 can enjoy weeklong sessions or single day options. Find schedules here and enroll by calling 360-956-1319. Begins June 27.
Crafty Kids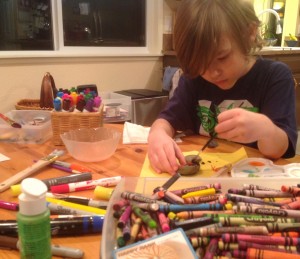 (re)fabulous Creative Kids Camp: Crafters aged 6 ½-11 can make clothes, toys, and delightful projects. Sessions are Monday-Thursday and registration details can be found online. Call 360-489-1852 with questions or to sign up. Classes begin June 27.
Camp Invention's Illuminate program: Young inventors can spend one week learning about STEM concepts and all the inventions they inspire. Best for grades 1-6, read more online and register through their site. Camp runs June 22-26.
Brain Training
NOVA School: Students entering grades 4-6 are invited to NOVA's Discoveries Summer Camp. Whether your camper loves robotics, stop motion animation, rock and roll, video game design, or yoga, NOVA has something for everyone. View details of the weeklong sessions online and register here or by calling 360-491-7097. Sessions begin June 27.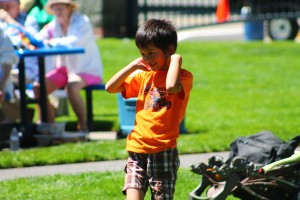 Bricks 4 Kidz: Who says LEGOs are just for playtime? Add motors, remote controls, and lots of imagination for fun learning for campers 5-13. Camp options and details can be found online. Register through Olympia Parks and Rec or by calling 360-753-8380. Local sessions begin June 27.
Sylvan Learning Center: With classes in coding and robotics, grades 2-8 can learn through play. Enroll online or by calling 866-695-9673.
Girls Without Limits: The YMCA of Olympia offers GWOL camps in Thurston, Mason, and Lewis counties. Girls aged 10-14 can sign up for STEM camp either July 11-22 or August 1-12. Read more here or call 360-352-0593 to register.
Thurston County 4-H Summer 4-Kids: Two week-long, all-day camps are being offered by our local 4-H clubs.  The Art of Robotics will be held June 20-23 while the Magic and Mystery of Food Science will run June 27-30.  Both camps meet at the Thurston County Fairgrounds for ages 5-12.  Find information and registration forms online here.
Everything!
Olympia Parks and Rec: With options for ages 3-18, you can find dozens of options for themed fun or just all-day excitement. View an interactive online catalog for specifics on date, time, age limitations, and registration details and call 360-753-8380 to enroll.
Lacey Parks and Rec: Camp options for 6-12 year olds run in week-long sessions with details and registration forms available online. Enroll by calling 360-491-0857. Sessions begin June 20.
Tumwater Parks and Rec: Ages 5-11 can enjoy summertime fun and field trips. Register by calling 360-754-4160. Details about camps can be found online. Weekly sessions begin June 20.
South Sound YMCA: With seven locations across the area, the Y has camp choices for ages 6-16. Held on a weekly basis, there are day camps and even an overnight Resident Camp. Find specifics on dates, times, and locations online and register online or by calling 360-753-6576.
Hands On Children's Museum: Offering half and full day camps for children age 3-grade 4, HOCM has more than 35 topics to choose from. Register by calling 360-956-0818 or online. Sessions run Monday through Thursday from June 20 until September 2.
Mayfield Jr. Grange Camp: Campers ages 9-14 can enjoy traditional summer camp activities including swimming, sports, camp fires, crafts, hikes and more. At $160 for the full week, this camp's a bargain.