Maddy Lincoln was told she would not be a pitcher.
The current Capital High School senior made the transition from baseball to fastpitch in the third grade and was immediately pegged as a first baseman.
It was a position she was happy to play, but when try outs were held to determine who would be the team's pitchers, an eager Lincoln jumped at the opportunity.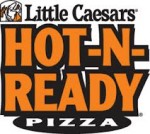 The audition, however, was over before it even started as Lincoln's attempt was confusingly frown upon and she was quickly discouraged and turned away.
"I remember being told by the coaches that pitching was something I didn't want to do," Lincoln said. "I still don't know why. They just told me I couldn't be a pitcher, so I just went back to first base."
The following year, under a different coaching staff, Lincoln was not only given a chance, but handed the ball and urged to take the mound.
"I ended up finding a coach that said, 'Yeah, you can be a pitcher. You're left handed and tall. Let's give it a try,'" Lincoln said. "And ever since I've been in love with pitching. I think one big thing with sports is just having someone believe in you."
Fast forward a handful of years later, and few question Lincoln's throwing ability as she is not only a pitcher, but one of the best in the 3A classification.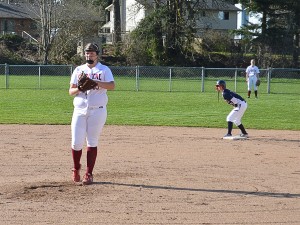 A first-team all-Narrows League 3A selection last year, Lincoln leads the Cougars into a decidedly new season as Capital features a young roster headed by first-year head coach Erik Riske, who will look to replace last year's stacked senior class, which featured four all-league performers.
"I'm nervous to see how it all turns out, but I'm definitely excited," said Lincoln, who joins fellow senior Rachel Wofford as Capital's lone returning starters from last year. "I've always played with those six seniors who graduated last year. So, it's different since I have to step up and be that leader. We've always had those leaders in front of us that really took charge. Rachel and I knew when we came in this year we had to be captains. We needed to take charge and be leaders. I really think we were ready to take on that role."
While Riske will have several fresh faces in the lineup this year, Lincoln provides the squad with some much-needed stability at a key position.
"Pitchers are the ones who can lead by example the most because they touch the ball the most," Riske said. "With Maddy being a senior and her dominant arm, these younger girls are looking up to her. Maddy totally buys into this program and really cares about these kids. That's what's awesome about her and this entire group – they all want to be here and they are all working really hard and buying in."
One thing Lincoln no longer has to focus on is where she will be attending college next year as she has already committed to play fastpitch at Montana State University Billings.
"When I visited in October as soon as I got off the plane and we were driving down the hill I thought, 'I could live here,'" Lincoln said. "I loved it. I'm excited to be going there."
So, what kind of player are the Yellowjackets getting next year?
"The thing that I really like about her is she's one of those rare kids that has the athletic ability, has the leadership and has that approachability," Riske said. "She definitely has it all. I'm just happy I get to coach her even for just this one year."
Before heading off to Big Sky Country, Lincoln will attempt to navigate the Cougars back to the postseason.
During her sophomore year, Lincoln helped Capital advance to the 2A state tournament after finishing second at districts.
"That was one of my favorite memories, beating the teams no one thought we could beat. No one thought we could do that," Lincoln said about the Cougars postseason run two years ago. "That's really when we became a true team. Everything just jelled. Everyone was cheering each other on, everyone was building each other up and we just fed on it. We wanted to make a name for Capital fastpitch that season and we really did."
The Cougars made the jump back up to the 3A ranks last year and fell a game shy of securing a state playoff berth, but despite falling shy their ultimate goal, Lincoln relies on last year's experience a ton as she heads into her final season at Capital.
"Last year was amazing. That team was so special," Lincoln said. "The seniors taught me how to be a leader, how to communicate with players, how to always start with the positive. One of the biggest things I learned from them was how important team chemistry and trust is. And I think we are starting to develop that this year. I am looking forward to seeing how this team grows."