No matter the season or weather, there's nothing better than a rollicking, communal Bingo game. Modern bingo as we know it began in the 1920's but the game itself dates back to the early 1500's. With centuries of passionate aficionados, it's no surprise that in our area we have lots of chances to play, laugh, and win.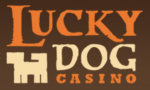 Like any hobby, Bingo comes with its own language. A '9 On' is a single sheet containing 9 bingo cards. Sheets of cards come in an assortment of sizes, depending on the location. Each card holds 24 numbers, a free space, and the header letters B-I-N-G-O.
Below you'll find games across the area ranging from the totally free to the high stakes. Travelling but don't want to miss out on your dauber fix? Use the Guide to Gaming Locations to find Bingo Halls statewide.
The above link also provides contact information for regional fraternal orders like Moose, Elks, VFW, and American Legion posts which host frequent games for members and visitors alike. Check local lodge schedules for dates, times, and contact information.
Prefer a game within one of our area's bustling tribal casinos? Visit Washington Indian Bingo's website for details, directions, and event calendars. Ask about their free customer loyalty programs, most offer discounted meals, hotel stays, or floor game packages to Bingo players.
Lucky Dog Casino (free)—Every Wednesday from 1:00-5:00 p.m.
Looking to enjoy an afternoon of prize winning fun? Skokomish's Lucky Dog Casino hosts a regular Wednesday afternoon bingo tournament. Registration begins at 1:00 p.m., with the session starting at 2:00 p.m. Members of Club Lucky, their free rewards program, receive a free card pack good for 20 games. Should you win the session, you'll earn $50 Lucky Bucks, which can be used for goods and services throughout the casino. Win the last session of the day? That'll earn $250 Lucky Bucks. While visiting, enjoy floor and table games on Bingo Wednesday. If you earn 20 Lucky Points before Bingo time, you'll earn a second complimentary Bingo pack.
Signing up for Club Lucky is free to anyone over 21. Visit the Lucky Dog Casino at 19330 N. US Highway 101, only 15 minutes north of Shelton. Direct any questions to 360-877-5656.
OlyBingo Night and Lacey Bingo Night ($)—Monthly dates vary; games start at 7:00 p.m.
A low-cost fundraiser for Senior Services of South Sound, these 21+ games are held at the Olympia Senior Center and Lacey Senior Center. Nights are themed and the minimal registration fees benefit the Senior Services Activities Department. Have a tried-and-true group of bingo buddies? Book a Blingo table which includes a round of jello shots, premium seating, and bling for your entire party.
The schedule alternates between Olympia and Lacey Senior Center locations, and nights include 10 regular session games and 2 special session games. Questions about attending or sponsoring one of these festive nights can be directed to 360-586-6181.
Little Creek Casino Resort ($$)—Dates and times vary
Turn your bingo night into a close-to-home staycation with discounted room rates as well as exciting game play. Little Creek's monthly Bingo schedule varies, but you can receive a $79 room stay by calling 360-427-3005 and asking about Bingo Room Rate Coupons.
Bring friends and a canned food donation to receive extra bonuses, especially if you both sign up to become new Players Club Members.
Located in nearby Shelton, Little Creek also promises themed bingo events, games running from Early Bird to Daubin in the Dark hours, and cash prizes in excess of $7,500.
Lucky Eagle Bingo ($$)—Sunday through Thursday starting at 5:00 p.m.
The home of spectacular jackpots, Lucky Eagle Bingo offers an array of contests, prizes, and opportunities. With progressive pay-outs, raffles, and even gifts on your birthday, their monthly calendar is full of double payment days, bonus Players Club points, and contact info for shuttle service from Raymond, Aberdeen, Montesano, Elma, Kelso, Castle Rock, Toledo, and Centralia.
Games at the Lucky Eagle in Rochester open their doors at 5:00 p.m. with warm-ups starting at 6:15 p.m. and sessions beginning at 7:00 p.m. The Lucky Eagle Casino can be reached by calling 800-720-1788.