The thought of winning a state championship ended for Tumwater's Cy Hicks following a quarterfinal loss at the Class 2A state wrestling tournament.
Being relegated into the loser bracket is a tough spot mentally for most high school wrestlers. Some lose for a second time not because they are physically inferior to their opponents, but simply due to the fact that it's difficult to get motivated again.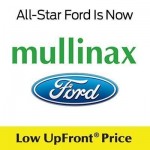 Hicks had the right mindset, however.
"I just forgot about it," said the sophomore about how he responded to the defeat. "I mean, that's all I could do. Forget about the loss and get ready for the next match."
Hicks, along with Olympia's Logan Pine, Yelm's Jeremy Smith and Tenino's Riley Noonan all rallied following their first defeat at Mat Classic XXVII in the Tacoma Dome to successfully run the gauntlet on the consolation side of the bracket.  They secured third-place finishes at the state wrestling championships.
Hicks' run was typical to how he's wrestled all season – dominant.
After losing to eventual heavyweight champion, and cousin Hunter Mullins, Hicks aggressively navigated his way through the consolation side of the tournament, winning his final three matches in a combined 2 minutes, 40 seconds.
"I was just prepared," Hicks said. "I don't know if (my opponents) were, but I was."
Hicks shook off the rare defeat first by beating 2A Evergreen Conference rival Cole Miller, 5-0, before going on to post a trio of consecutive pins. After pinning Sehome's Briley Funk (1:36) and Sedro Woolley's Erik Lukner (:46), Hicks concluded his season by pinning Johnathon Cuevas of Toppenish in a lightning-quick 18 seconds.
With the graduation of Mullins, Hicks should enter his junior season as the classification's top rated heavyweight with the mission being to keep the title within the family over the next two years.
"That's definitely the goal," a grinning Hicks said.
Senior Noonan captured third place in the 285-pound weight division in the 1A tournament, rebounding from an 8-4 loss in the semifinals to Tristan Tumaua of Forks.
Noonan would go on to defeat the seventh-, fifth- and fourth-place finishers in the tournament.
"It's my senior year, just a great way to end it," said Noonan. "I'm satisfied with it. It was a great ride."
Pine became a three-time state placer in the 4A classification after defeating Todd Beamer's Sean Van Earwage, 11-5. The Olympia senior was a state participant last year and placed fifth as a sophomore in the 138-pound division and sixth as a freshman at 132.
Smith, one of three Tornados to place, dropped a heart-breaking 3-1 overtime match to Christian Reyes of Davis in the semifinals before making short work of his next two opponents, pinning Chiawana's Kameron Silvers (1:59) and besting Dagen Kramer of Tahoma, 11-2, to secure third place.
Yelm also received a sixth place from senior James Page (120) and a seventh place from junior Tyler Losch (182).
Rounding out the local placers in the 4A tournament was Timberline's Adam Benson, who notched an eighth place in the 160-pound division and Olympia's Layn Pannkuk, the fifth-place finisher 15 138.
River Ridge's Blayne Haderman finished fourth in the 220-pound division on the 2A side.
"I didn't place (at state) last year. That definitely motivated this time," said Haderman, who failed to make it to the second day of the tournament last season after posting a 1-2 record. "The first time at state you just see so many people. You're trying to wrestle in front of them and it's kind of a shock. It did help being here before. You're a little more used to it."
Tumwater's Matthew Anfeldt and Rainier's Curtis Lenz both finished fourth in their respective 106-pound divisions with Anfeldt securing his placing at the 2A tournament and Lenz competing in 1B/2B. Both wrestlers are juniors.
Black Hills senior T.J. Borden took home the eighth place at 195 pounds (2A).
Yelm also had a strong showing in the girls' state tournament with four wrestlers placing.
Freshman Phoenix Dubose and junior Bree Hyder both placed in the 105-pound tournament with Dubose earning sixth and Hyder finishing seventh. The two teammates met in the consolation bracket with Dubose winning via pinfall (2:04).
The Tornados got a seventh place from Bailey Fullerton (145) and an eighth from Julia Sylstad (235).