In my freelance writing career, I have never hugged an interviewee at the end of our conversation. When I met Nancy Miller, Associate Professor of English/Humanities at South Puget Sound Community College (SPSCC), this changed. It was a serendipitous meeting, with a complete stranger, where I felt like we could talk for hours and still have plenty to say. Nancy's tale is both simultaneously wonderful and horrible. By the time we finished talking, I had to hug her.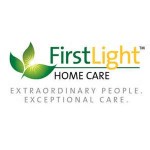 Recently, an anonymous benefactor contacted the SPSCC Foundation to bestow funding to be used at Nancy's discretion. "In 20 years, I have never had this happen," explains Nancy, still in astonishment. "I have never heard from a foundation office before. I don't know anything about this man (the donor) except that apparently his granddaughter was very influenced by being in my English class and talked about it a lot. He was impressed enough to donate money, which I thought was incredible."
As any educator can tell you, teaching the curriculum is only one aspect of the job. "We have students who really need to have people believe in them," Nancy says. "I've come to the parking lot in the morning to see students waking up in their back seats. They are homeless. They are overcoming incredible adversity and hardship. I once had a student tell me the first thing they ever learned to do was to make meth at the age of seven."
Nancy Miller's Story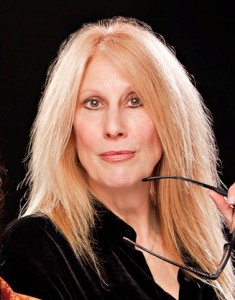 Nancy goes on to explain how she begins a term in each of her English classes. "My students keep me sane. They're the ones I really live for. I always start off with one particular essay by Plato where people believe things that aren't exactly true. I use my own story as a way of getting into his essay, and I tell them it doesn't have to ruin your life."
On Christmas Eve in 2008, at the age of 20, Nancy's beloved daughter, Rachel Joanne Weiner, died of an accidental drug overdose. "It was this constant cycle of rehab/relapse. She had been spiraling down for a long time." In desperation to move away from their grief, Nancy and her husband picked a random spot on the map and relocated to Olympia.
The couple quickly established a new home and found new jobs. Nancy landed at SPSCC and treasures the fact that she can keep Rachel's memory alive through her connections with her students.
She uses her story to illustrate how something meaningful and purposeful can come from even the messiest of circumstances. It is a life lesson that many of her students need to learn so they can begin to use their own situations as stepladders to positive and productive lives. "I become this role model once they see that they can survive the worst blow that can happen."
An Ongoing Gift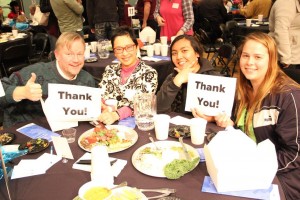 The irony is that the donor knew nothing about Nancy's daughter, Rachel, when he made his gift. When he learned of Nancy's plans to use the funds in the name of her daughter, the donor's wife came forward and revealed that she had also lost her adult daughter in the past five years.
"Her name is going to be out there in the world," says Nancy referring to the scholarship that has been established in Rachel's name. "The hardest thing is that after a year or so people stop talking about your child. Her name is going to be connected to something that's helping other kids her age. It keeps her alive in a way and paying it forward."
"Remember your community college when you are doing any future planning," adds Nancy encouraging other people to come forward with financial gifts. "This demonstration of generosity and gratitude is going to get paid forward in the lives of students who are going to contribute to our community. I am so grateful that someone like this has come out of the blue."
Tanya Mote, SPSCC Foundation Executive Director, explains that this type of scholarship is exactly what students with a history of adversity need to get them out of the spiral. "This scholarship will support a student for a year. We give out hundreds of scholarships a year (458 last year), and it's remarkable how many students we see overcoming abuse and addiction already. Our work at the Foundation is eliminating barriers and supporting (these students)."
As for potential recipients, Nancy says, "I'd really like to keep the requirements open. Overcoming some type of hardship and not having a role model at home or not having anybody believe in them, that's how this was born." The first recipient of the Rachel Joanne Weiner Memorial Fund will hopefully be acknowledged next fall.
If you are brave enough to look, there is almost always a silver lining in even the ugliest of situations. Nancy channeled her grief into words in the form of a raw and poignant book, Griefland, co-authored with another grieving mother, Armen Bacon. Nancy's silver lining is that she is able to reach out and help others going through their own forms of grief and hardship through her book, in her classroom and best of all through Rachel's memorial fund.
Please visit South Puget Sound Community College's scholarships and grants website for more information.