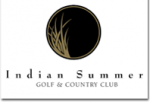 It was an all-too common occurrence the last two seasons for the Black Hills High School boys basketball team. Despite being on the court, the Wolves players would routinely be reduced to spectators as they watched guard T.J. Mickelson produce one jaw-dropping offensive play after another.
In the players' defense, the 6-foot-1 junior guard has been nothing short of spectacular his first two seasons. It would be rather easy to forget you were playing and simply sit back and enjoy the scene as Mickelson's ability to create his own shot and score almost at will was constantly on full display.
Mickelson's passes, despite their pin-point accuracy, would occasionally be mishandled by an unexpecting teammates, resulting in a turnover.
That shouldn't be the case this year.
"Our kids now know, starting last summer, hands ready because he's going to find you," said Black Hills Coach Jeff Gallagher. "He's just got such a feel for it. I wish I could say it was coaching, but it's not."
Mickelson, who shared Evergreen Conference 2A MVP honors with Tumwater's David Cooper last year and was an honorable mention AP all-state selection in 2015, heads into the new season as one of the most highly-touted players in the 2A classification.
An offensive dynamo, Mickelson did all the heavy lifting for the Wolves on offense during his freshman and sophomore campaigns. He averaged nearly 26 points a contest last year, but scoring may not even be the best aspect of his game.
"It's one of the things that when people are talking about him they leave out the passing," Gallagher said. "They talk about his scoring, but he's led our conference in assists the last two years."
His knack for locating the open man, regardless of where they are on the court, makes Black Hills' fast-paced offense even more deadly this season since surrounding players are now accustomed to playing with the high-tempo Mickelson.
"Everyone is just getting comfortable with that style of play," Mickelson said. "We played together all summer. It's a different team (than last year). You have more people moving around without the basketball. That's helped a lot this year."
Gallagher, now in his fourth year, first got word of the high-scoring guard when Mickelson was in eighth grade.
"I had never seen him played before. I had heard about him, but hadn't seen him until he came to an open gym," Gallagher remembers. "You hear about great young players all the time, but from that first time I saw him play, I knew he was the real deal."
The son of a basketball coach, Mickelson, whose father Troy is an assistant on the Wolves coaching staff, grew up around the sport.
"When my dad was coaching, I went to his practices after school," Mickelson said. "I would do my homework there and just watch everyone play. I loved it. I was always in the gym."
And it's in the gym now where you will usually find Mickelson when he's not in class.
"There's not much outside of basketball for T.J.," Gallagher said. "He's a great student. That's all he does and he loves it. He'll talk hoops all day long. Growing up being around it with his dad as a coach, it's just always been that way for him. Any time he can get into the gym and shoot he will, and he's got a great work ethic in the weight room."
His dedication to getting stronger may be the biggest change from his sophomore to junior seasons according to Gallagher, who believes the added strength will significantly enhance Mickelson's overall game.
"That's one of the things that teams try to do is get physical with him," Gallagher said. "When he's going to the basket, contact doesn't really bother him now, which is good because at that next level he's going to have to get used to it."
Mickelson has already drawn plenty of interest from colleges with Washington State University currently leading over BYU, St. Mary's, Oregon State, Portland, Portland State and Cal-Poly.
"I really like WSU right now. I've been on campus a couple times," Mickelson said. "I really like that coaching staff. I like that fast-paced style they play. I think I'd be a good fit over there. We went to the Washington State camp this summer and watched their guys. We're trying to adopt their style of play. We're small this year, so we should just try to get out and run."
Black Hills is coming off a 14-10 season where the Wolves advanced to the district tournament before dropping a loser-out game to Centralia. Mickelson is joined by senior guards Jason Underhill and Jewell Day in the starting line-up, providing Black Hills with plenty of quickness and a few more scoring options than in previous seasons, which will potentially lessen the load for their star player.
"There's some pressure. But I love to have the ball in my hands. I don't have a problem with it. This year it makes it a lot easier having people around who can do a lot more than last year," Mickelson said. "I am just looking forward to see how far we can get in the playoffs and how much we can grow as a team. I think over this year we are going to grow and the next year we're going to be even better."