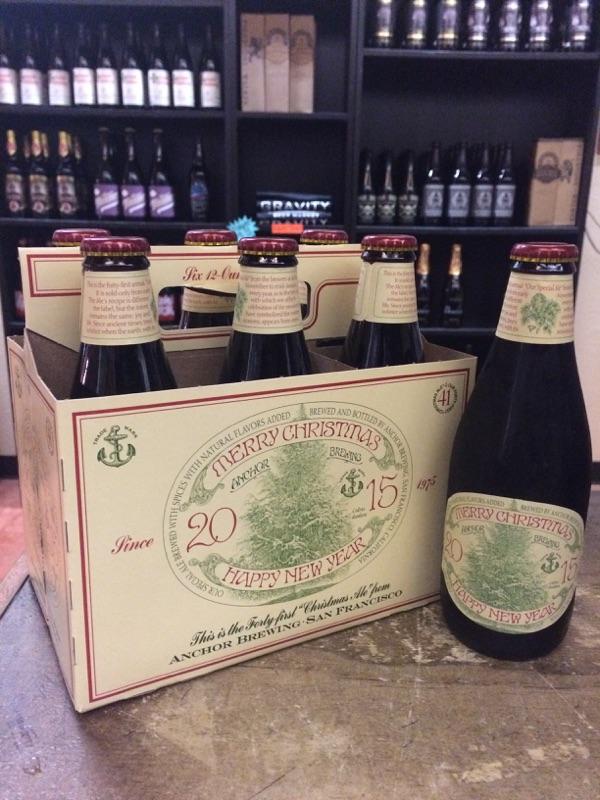 By Nikki McCoy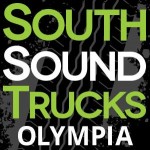 The aroma of crisp, juicy turkey fills the house. Buttery, flaky rolls steam on the table. Plates of pastries and pies tantalize you from the counter, begging you to take a bite, or at least to lean in and smell the sweetness, warmth, and spice.
Now, what's the perfect beer to wash it all down with?
With holiday feasts just around the corner, we've tapped into our local beer professionals to divulge their favorite holiday meal beer pairings.
Our first inquiry is to Gravity Beer Market. Employee Reid Corzatt is quick to suggest a classic holiday ale – Christmas Ale from Anchor Brewery.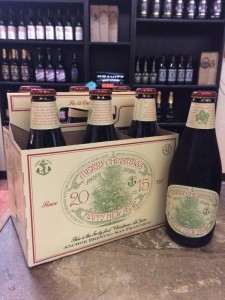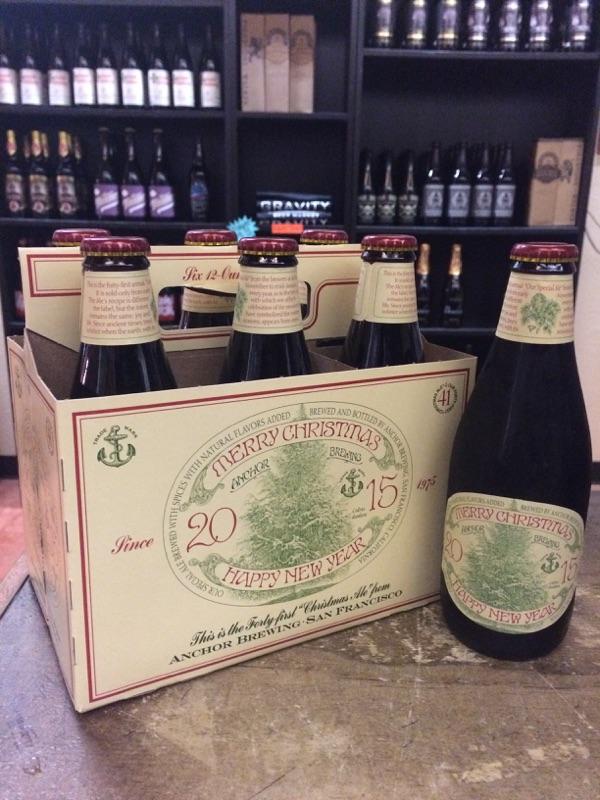 "That one is really nice with baked dessert, especially pie," he says.
He goes on to recommend pairing more hoppy beers – like Powder Keg Winter Ale from Worthy Brewery – with outdoor winter activities.
"It's crisp and hoppy and refreshing, not sweet like most winter ales. It'll cool you off if you've been skiing or chopping wood," he explains.
And after you've worked up an appetite?
"A really good, big imperial stout works really well with any roast or hearty meat," he says, recommending the Big Bad Baptist from Epic Brewing "It has a really strong flavor and can overwhelm, but if you have a strong smoky meat dish it just complements instead."
At Growler Garage, owner Bret Dodd has an ever-changing menu on hand, and he's happy to pair beer with bird, starting with the German Hefeweissens, Maisels and Hacker-Pschoor.
"The classic German Hefei's are a spice forward beer, with coriander, clove, and banana. Not hoppy, and won't compete with your taste buds," he explains.
He mentions Marzen, typically an Oktoberfest beer (though some good German types are still available) that has a "nice malty flavor with virtually no hops."
Dealer's choice for Dodd is a good citrusy IPA, like Loowit's Shadow Ninja, or even a crisp pale, which he says, "helps cleanse the palate between turkey and gravy."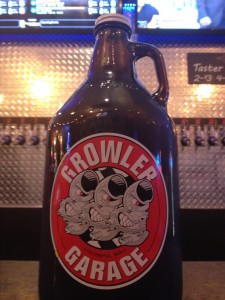 Deschutes Jubelale is a great go-to for smoked turkey or duck, he says, and even pairs well with pecan pie, with a hint of caramelized sugar, along with some spice, and dark fruit notes.
Speaking of dessert, Sanrica Marquez of Oly Taproom, reminisces about a family favorite for the holidays—apple crisp.
"It's so delicious and so comforting and so heart-warming. It makes me remember growing up," she says, noting the dish isn't complete without vanilla ice cream, "so that it's all hot and oozing."
"Most people would go with a cider, because it's ripe, sparkling and effervescent," she says. "But it's also really sweet. So I like the juxtaposition of a really good stout. It has a great mouth feel with it. It's warming, and has this great dark flavor that brings coffee and smoky and chocolate goodness on top of a beautiful mouthful of ice cream and crisp."
Her favorite stout to pair with that is oatmeal stout, and she has two in mind. The first is a non-traditional oatmeal stout – Cavataca from Fort George. And the other is a crowd favorite right now – Campfire Stout from High Water Brewing. She fondly refers to this one as a gateway stout for the non-believers.
"Right now is the time of season to really exploit the great stouts coming out," she says. "People are more open to exploring them."
Just make sure it comes with a heaping side of hot apple crisp and vanilla ice cream.
Over at Rocky Top Homebrew, Larry Pendleton suggests strong ales like any winter warmer (profiled as big, having higher alcohol content for late autumn/early winter) to go with snacks such as nuts, cheese, and chocolate. And he swears by a rich porter or stout for strong cheeses or dark chocolates. He also encourages a barley wine for a totally different taste sensation.
Other suggestions include malty ambers or browns with light meats such as turkey, chicken, and ham, and a heavy porter or stout with grilled steak or roast beef.
And for dessert? A rich beer is dessert by itself, he says, but add a scoop of vanilla ice cream to a sweet stout for a real treat.
However, Pendleton perhaps sums up the true spirit of holiday beer pairing with the following statement: "The fun part is that anyone can experiment with different beer and food pairings. In my opinion, if you like it, there really is no wrong combination."