By Hali Ehresmann, Capital High School Intern to ThurstonTalk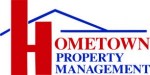 As an internationally recognized association of high school and college students, DECA is a great way to become more involved in your community and build relationships with students who have interests similar to yours. DECA stands for Distributive Education Clubs of America and is focused on educating students about management, marketing, and entrepreneurship in fields such as finance, business, and hospitality.
DECA at Capital High School prepares emerging leaders in the world of business and marketing, but is also a great club for nearly any student to join.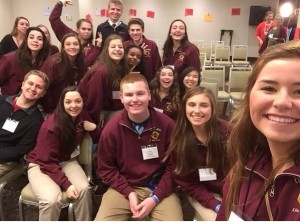 "I would describe DECA as a business and leadership club that prepares you for the future world, whatever that may mean to the individual," says CHS senior Parker Dean who has been participating in the club since freshman year. "I would recommend it because it has a fit for every person no matter what's important to them. If you like giving back to the community, there's community service. If you like hands on experience, there's competition. There really is something for everyone." Dean is currently acting as the Area 8 President, serving DECA chapters in Thurston, south Pierce, Lewis and Grays Harbor Counties.
Community services is a big part of Capital DECA's culture. Past community service projects include volunteering at the local food bank and hosting Miracle Minute fundraisers for the Ronald McDonald House.
Currently, the CHS DECA officers are organizing a Goodwill "Fill-A-Truck" drive. If successful, Capital DECA will receive $500 to donate to the Olympia School District Education Foundation's Principal's Emergency Checkbook Fund, allowing principals to directly assist students and their families in the Olympia School District to buy clothes, food, or help pay rent and bills.
"I've been involved in DECA for over 20 years and I love seeing the spark it lights in so many students," says advisor and alumni Jennifer Fabritius. "I love seeing alumni succeed in the business world, many becoming entrepreneurs themselves.  Many of them keep in touch and credit DECA with being the catalyst for their future success.  I also love seeing the impact a group of young people can have on our school and community."
An important part of DECA is competition. Students can choose from a variety of competitions, including live action role plays, chapter wide campaigns, long term projects, and virtual games. Coleman Johnson, a 2013 CHS graduate, took home a first place position at Nationals in his event, Professional Sales when he was a freshman. "[It] really inspired more students to compete," shares Fabritius of Johnson's success. She also credits that moment as one of her favorite memories as club advisor.
What attracts many students to competition is the prospect of traveling. Every year, students compete at a local area competition. If they place, they advance to the State Career Development Conference held each March in Bellevue. Winners at this level advance to the International Career Development Conference (ICDC) held in late April, this year in Nashville, Tennessee.
Students that have made the journey to ICDC describe it as a week full of "competing, learning, and exploring" and "quite the experience to create new friendships and meet people from all over the world."
This year, senior Sydney Solis is competing in a Promotional Campaign. "We have to do three school outreach activities, three community outreach activities, and reach out to three DECA alumni who have been successful in the business world," says Solis, an experienced DECA member.
In addition to taking on large projects, she serves as the Capital DECA chapter secretary, recording key points from meetings and planning DECA events with the other officers.
What makes Capital's DECA program so successful year after year?  "The advisors are both really good teachers and the students are motivated and hardworking," explains junior Morgan Wheeler.
Fabritius adds, "We have a long standing tradition of excellence in leadership development, community service, and opportunities for students to learn about marketing outside the classroom with the many field trips, conference and activities.  We have great advisors and officers who are passionate about DECA and the opportunities it can provide students. DECA gives students an opportunity to broaden their knowledge beyond the classroom, make new friends, learn job skills and serve our community.  And it's fun!"
Junior Jacob Loose agrees. "Three reasons why it's successful are the members – people are really nice and there is a sense of friendship. Second, a lot of people love to compete and travel. Third, the advisors – Mrs. Fab and Mrs. Elam are super great!"
Senior Andy Martinez shares how the members make it successful. "Normally if an advisor asks their club who wants to help with some sort of event or community service project, not many kids will be willing to help. In DECA though, almost all the kids want to get involved."
With a legacy of success, Capital DECA continues to increase member involvement and plans to bring several members to national competition this spring. With a rich history of participation, competition, and unity, Capital's DECA chapter can't wait for the future.