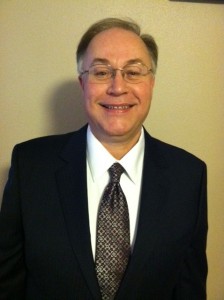 One too many slips, moments of confusion, and loss of mobility are all red flags that independent living may no longer be an option. When a senior starts slowing down mentally or physically, an extra set of hands and a pair of watchful eyes can be just what's needed to ensure the quality and length of a senior's life.
Sometimes a doctor may recommend in-home care to help with rehabilitation or day-to-day living, but without a doctor's referral, sometimes knowing when it's time isn't so easy. That's why the knowledgeable staff at Synergy HomeCare are here to help you determine when in-home care is right for you or your loved one.
Synergy HomeCare General Manager, Brad Rossman, says there are different signs that can indicate when a transition to in-home care may be necessary. Rossman says budgeting, medical health, and safety are just a few factors that you should consider when determining whether it's time.
Because accidents usually happen when you least expect them, Rossman says sometimes the best time to consider in-home care is before you even have an accident. "One of the first things that can get a senior in trouble is if they were to fall and break a hip or an arm," explains Rossman. "As we age, the healing process takes longer and it can really turn a corner in the rest of your life if you have a bad fall."
Things like falling, mixing up medications, bad dietary habits and other common accidents can be avoided with the help of an in-home caregiver who can monitor a senior's safety and wellness by ensuring the home is clear of fall hazards and they receive healthy meals every day.
Rossman notes it's important to remember in-home care doesn't mean you have to have someone by your side 24/7. Having a caregiver visit the home just a few times a week can be all it takes to prolong and improve the quality of your loved one's life.
Developing a relationship with an In-home care agency, like Synergy HomeCare, before the need is emergent can make the transition more easy and less upsetting.
If you think it could be time for in-home care or want to start planning for the future, contact Synergy HomeCare online or by phone at 360-338-0837.