By Kelli Samson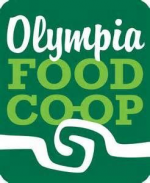 Ron and Amanda Kim discovered just how important the ingredients in our food can be when their older daughter was diagnosed with a tree nut allergy a decade ago.
"Melodi's tree nut allergy forced us to turn our food around and read its labels. We started finding out what's really in our food, and it scared us a little bit," recalls Amanda.
There weren't a lot of options on the shelves of the store that would be safe for their child to consume, so they turned to their own kitchen. With a little research, the Kims were soon making all of their food from scratch, using organic and local ingredients whenever possible.
"We place a much higher value on our food than we used to," says Ron.
Melodi's symptoms ceased, and she wasn't the only one who felt better. As it turns out, Ron had an undiagnosed nut allergy, too. The Kim's use their kitchen, and their know how, to keep their bodies feeling their best.
When they saw the amazing transformation this kind of cooking could have in their own household, the Kims wanted to share their food with other families who may not have the time or the skills to make them on their own. From this desire to help others, Tastes Happy was born.
"We saw the difference it made for us and wanted to make a positive impact toward increased access to these kinds of real foods for others. We make food that comes from better sources. Everything is connected, and we hope to be a part of this kind of food movement," explains Ron. "Modern science can make all kinds of things taste good, and that's kind of scary to me. Food should make you feel good, too. Whom you're supporting through the food that you purchase should also make you feel good about your choices."
For Tastes Happy, the Kims make three types of granola, two kinds of cookies, and seasonal fruit spreads one day a week. On top of their real food business, Ron still has a full-time job and Amanda home-schools their girls. They are busy just like the rest of us, but they are making time for something they really value.
"We have plans to have our own kitchen, to get certified organic (all of our ingredients are organic except our baking powder), and to produce our full line," shares Ron. "We really want to make organic kimchi."
They source their ingredients from our local food coop and from The Fresh Approach at the Olympia Farmers Market. The coffee in two of their products comes from Olympia Coffee Roasters.
From the outside, it may just look like health food. But hidden inside are amazing flavors that will raise your eyebrows and help you understand that your packaged foods really don't need all that extra junk you see on the ingredient label.
"Their granola is the only kind my younger daughter will eat. It doesn't have nuts like yours, Mom," she tells me.
And, there is not a treat more decadent than their Cran-Orange Breeze cookies (also Melodi's favorite), which have the perfect chew. Their fruit spreads have no added sugar (they instead draw their sweetness from unfiltered, organic apple juice), and I promise you won't miss it.
"I even eat the spreads on ice cream," confesses Ron.
With Tastes Happy, the ingredients are minimal. If it's not needed, it's not in there, and this makes the main ingredients the stars of the show.
"The quality of ingredients are key for us," says Ron. "We're hopeful that more people start thinking about where their food comes from when they are choosing what to buy."
Taste Happy is also environmentally aware. "All of our packaging is compostable. Our glass jars are recyclable or reusable. We try to keep it as eco-friendly as possible in all aspects of the business," adds Amanda.
In addition, one percent of each purchase from Tastes Happy goes toward GRuB. "We love supporting people growing their own food, having that joy of experiencing growing a tomato in your back yard," says Amanda.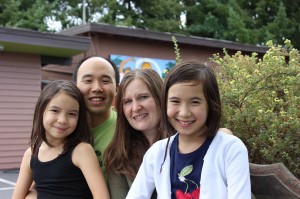 Making foods from scratch using organic ingredients has truly transformed the quality of the Kim's lives. Ron sums it up best. "We treat food as our medicine. It's so important in giving our bodies the best chance. There's hidden value in better foods."
Tastes Happy now also offers personal chef services. The Kims are available to cook you delicious, organic meals from start to finish, including shopping and cleaning up.
You can purchase goods by Tastes Happy at the Olympia, Yelm, and Tacoma Food Coops, The Food Nook at The Commons at Fertile Ground, The Little General, or through their website. Their website also provides the option to sign up for a granola or fruit spread club, which sends an assortment of seasonal spreads.
"It's a nice opportunity for people to try our new recipes that might not be out at the market," says Amanda.
"What we are doing feeds others, but it also feeds me internally," says Ron. "It helps both of us to help others have accessibility to these good foods. We want to inspire people, whether that means they change their habits or make their own food, we just want to inspire others to move in this positive direction."
It's hard to see anything but happiness in these words, or the food crafted by the Kim's hands.
You can keep up with the Kim family business on the Taste Happy website or via Instagram and Twitter.