By Esti Izuagbe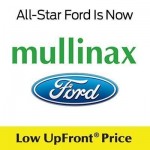 How do you feed four growing boys?  Lots of pizza, according to MOD Pizza founders Scott and Ally Svenson.  The business was an experiment of the husband/wife team that quickly took off.
Now, MOD Pizza has recently launched a restaurant in Lacey that has quickly become popular among local residents.  The MOD Squad (the people who work there) make it feel like a family friendly environment and it is especially popular with Timberline High School students.
My friend had two free pizza coupons and wanted to try it out so I tagged along. As soon as I opened the doors I was greeted by the employees. They were smiling ear to ear and were ready to get to work.  There was soft, upbeat music playing in the background. All the employees appeared to be in a good mood and I watched them prepare my pizza. I knew I wanted a pizza with a lot of vegetables on it and that's exactly what I got because I could build my own pizza.
The location was spacious and had a comfortable setting. The large windows allowed me to take a look outside, so I did not feel caged in. They had tables with standing umbrellas outside which was convenient for sunny days. After my first bite, I was hooked.
Local teenager, Isabelle Morrison, first discovered MOD Pizza when she was in Puyallup. She was very excited to find out that one had opened in Lacey. "I think it's a really cool idea because it's kind of like a Subway for pizza; you can decide what you want on your own pizza," she says. "It's better than ordering pizza with a ton of people because each person gets their own. It's filling, so everyone's happy."
Morrison claimed that her first experience with Summerwalk's MOD Pizza was comforting. Another thing she really liked about this place was the design. "I think this is a really social design. They designed everything in a really open way. There's a garage-type window that opens so you can sit outside when it's nice out, which is really cool for the summer."
For people who have never been to MOD Pizza, she really recommends it. "I think kids would think this is really cool because you get to make your own pizza," describes Morrison.
Mason Kuenstler, a Timberline junior, heard about MOD Pizza through close friends. His favorite pizza to get is the Dillon James, which includes ingredients like asiago cheese and fresh chopped basil.
Kuenstler says he keeps coming back because "I love the atmosphere, the food is good, and everyone is friendly." He is fond of his first experience here because he was with family and it was smooth sailing from beginning to end. "If you're looking for a good place to (relax) in, good people, good food then this is the place to go to."
MOD Pizza
5128 Yelm Hwy SE in Lacey
360-918-0023
http://modpizza.com/locations/lacey-summerwalk/ 
Open Sunday – Thursday from 10:30 a.m. – 10:00 p.m.
Friday and Saturday from 10:30 a.m. – 11:00 p.m.