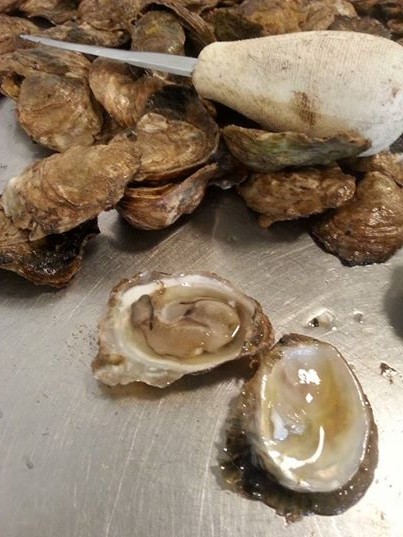 By Margo Greenman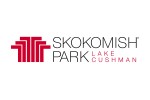 Summertime is about taking it slow and enjoying the moment. In the Pacific Northwest, this is especially true. During the nine months of the year that don't make up the summer season, locals pine for the sunny days when they can slip on their flip flops and return to the beach sans raincoat. But blue skies and sunscreen aren't the only things that characterize this special time of year. The food and drinks of the season are, for many, just as important as the long, warm days.
Nearby Hood Canal is an oasis for all things summer. With miles upon miles of beaches, myriad options for outdoor adventures — both on the water and in the woods — and an over-the-top selection of fresh seafood, handmade wines and craft spirits to enjoy, locals and visitors alike can drink in the season in more ways than one.
Steve Shively, Membership and Marketing Director for the Olympic Culinary Loop — a unique group celebrating Olympic coast cuisine throughout the four counties united by the Olympic Peninsula — says there are countless ways for visitors to experience the flavors of the region.
After a long day exploring Twanoh State Park or traversing the trails at Lena Lake, Hood Canal-goers will be eager for rations. When hunger strikes, Shively says there's something for every appetite. Visitors can sink their teeth into the local flavors of oysters, clams, geoduck and more at Hama Hama Oyster Saloon or take their tastebuds on a culinary excursion to the Carolinas without ever leaving the Hood Canal at Smoking Mo's, which features slow hickory smoked barbecue and traditional Southern sides.
"Along the 'Hood,' visitors certainly aren't going to go thirsty," says Shively. With Walter Dacon in Shelton, the Stottle Winery Tasting Room in Hoodsport and Mosquito Fleet in Belfair, options for sumptuous red and refreshing white wine varietals are numerous around the Hood Canal. For something a bit stronger, The Hardware Distillery Co. in Hoodsport is the region's resident craft spirit producer, offering everything from gin and vodka to more unique finds like its hard hitting honey mead.
But, it's not just the quantity or even the quality of options available for sipping — and slurping — that make the region a foodie's wonderland, it's the care local food and beverage producers take to make their products extra special that sets the Hood Canal apart.
When Chuck and Jan Morris, owners of The Hardware Distillery Co., learned that Nash's Farm in Sequim was growing Olympic Peninsula grown rye, the couple saw an opportunity to create a 100 percent Olympic Peninsula-produced spirit. The only thing missing was the oven for malting the essential Washington grain. "That's where Hama Hama Oyster Co. gets into the bottle," says Shively.
After learning about Chuck and Jan's mission, brother and sister Hama Hama duo, Adam and Lissa James, agreed to let the spirited distillery owners malt the Sequim-grown grain in the same oven Hama Hama has been smoking its oysters in for decades. The result? A Hama Hama-style hooch, complete with what Shively describes as an "oyster nose" finish.
Straight from the farm to the glass, the whiskey, which is currently aging to perfection, isn't just an example of a unique collaboration, it's part of an entire movement in the region to create hyperlocal, 100 percent Olympic Peninsula-made products.
For Shively and everyone at the Olympic Culinary Loop, this is a big deal, because it's a modern day version of the historic traditions the region was once known for. "Sustaining the local history of a native tribal preparation technique for seafood or reintroducing a long forgotten heirloom varietal seed or root vegetable are some of the everyday extra steps that make our members stand apart — far apart — from those who simply cook with a commercial can opener and whatever gets shipped in on a big-rig factory farm truck," says Shively.
With an entire food and beverage movement centered around Olympic Peninsula local, the Hood Canal area and its neighboring towns all have something unique to offer to hungry visitors of the region.
Of course, after indulging in all there is to eat and drink, visitors will need to rest up. With ample options for lodging around the Hood Canal, visitors will find more than just a comfortable bed. Four a 4-star luxury stay, Alderbrook Resort and Spa offers lush accommodations, gourmet nosh and top-of-the-line spa treatments, all available on-site. Want to kick things up a notch? Load up the RV for a backwoods stay at Skokomish Park, then head to nearby Lucky Dog Casino where great entertainment and food are just a few of things available on the menu.
Whatever type of day trip or weekend getaway you seek this summer, frame your adventure around the local foods and beverages that are so abundant along the Hood Canal. For more "appetizing itinerary" inspiration, visit the Olympic Culinary Loop online.