By Margo Greenman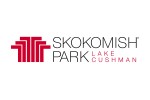 With the start of long, sun-kissed days, backyard barbecues, comes — best of all — outdoor adventures.
To kick-off the season, my husband and I decided to celebrate a recent 70-degree Saturday by traversing some of the trails at nearby Olympic National Forest. A little bit of online research led us to a day hike option at Lena Lake, located just off the beaten path on the Olympic Peninsula near Hood Canal. Stunning photos of the lake's glistening waters cinched the deal and we immediately started packing.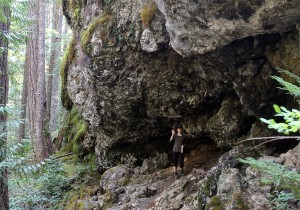 With lunch for two, lots of water, and our books du jour securely nestled in my satchel, my husband slung his camera over his shoulder and we set off on our adventure.
Before You Go
Before you leave the house, along with your day hike or overnight gear, make sure your National Forest Pass is in your car. This pass is required for all day-use or entry fee sites in Washington and Oregon. If you don't have a National Forest Pass and don't feel like purchasing the $30 annual pass, bring some cash along and pay $5 per-day, on-site. If you plan on pushing forward and making the climb to Upper Lena Lake, you'll need a Wilderness Camping Permit, which can be purchased for $5 at the Staircase Ranger Station in nearby Hoodsport. Early arrival (especially on sunny Saturdays) is also recommended, as the parking lot fills up quickly.
Hiking Lena Lake
Because the two-and-a-half-mile trek to Lena Lake and its accompanying campground is moderate grade with long switchbacks, the trail to the lake can be enjoyed by hikers of varying skill level. Other than the occasional rock or root, the gradual 1,300-foot elevation gain to the lake is free of most obstacles, making the hike safe for even young ramblers.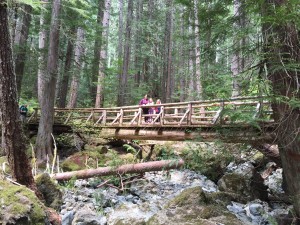 As you make your way up the path, keep your eyes and ears open for noteworthy sights and sounds, like the occasional trickle of a nearby streamlet or the impressive boulder situated near the one-mile mark.
As you continue up the trail, you may notice the incline steepen. Don't worry, this just means you're getting close. Continue on about a quarter-mile across a wooden bridge and through the mostly old-growth forest until you arrive at a fork in the trail. Here, you'll want to stay left for the lake — congratulations! You've made it to the home stretch. Here the trail levels to soon reveal shimmering glimpses of Lena Lake through the brush.
This first view of Lena Lake is a great place to stop and quench your thirst or appetite. If you would prefer, continue on the path and find a sunny spot to enjoy your lunch or — if you plan on staying the night — set up camp.
Once you've found a good spot, enjoy activities like fishing or — on a hot day — swimming. Lena Lake also serves as a great resting spot for hikers who plan on tackling the extra climb to Upper Lena Lake, located an additional four miles up.
Hiking Upper Lena Lake
Feel up for a challenge complete with snow capped peaks and solitude? The hike to Upper Lena Lake, which starts at the trailhead located on the west side of Lena Lake, is taxing but worth it. With a total elevation gain of 3,900 feet, this final stretch of this seven-mile hike boasts a more rigorous trek than the the climb to Lena Lake.
Hiker Nyki Delorme says, if you're up for the challenge, Upper Lena Lake is a great hike for getting away from the crowd and taking in some mountain-top serenity. Delorme advises, however, that escaping crowds comes at a price. "Prepare to go up!" she warns. "The last mile or so gains a fair amount of the aforementioned elevation — you go straight up with no switchbacks and the trail is fairly rocky." Delorme notes that at this point, it feels as though the climb to the top will never end. "Keep your feet moving," she says, "the scene you will soon reach is most definitely worth the work."
Once you arrive at the top, Delorme says the setting is quiet and picturesque, offering views of snowy Mount Lena and Bretherton and a glistening lake at your feet. Exhausted and ready for a break, you won't have to travel much farther to find the first-come, first-served campsite of your choice. "I full heartedly love a hike with a moderate to strenuous elevation gain," Delorme says. "It always makes the prize worth the pain. Throw in an alpine lake and I'm the happiest camper there is!"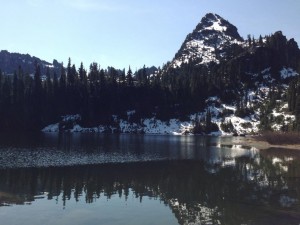 With two ways to hike, Lena and Upper Lena Lake offer options for first-time hikers and experienced rovers. But, because safety is the utmost importance for even the most seasoned trail blazers, use the following to help you prepare for your upcoming journey — and be wary of bears and cougars.
What to Bring (from the National Park Service Website)
Always carry the 10 essentials: map, compass, flashlight, knife, matches, nylon cord, extra food and water, and rain gear with warm clothes.
Map and compass navigation skills may be necessary in places along this trail. Snow may cover higher reaches of this trail in any seasons, so know how to navigate without a trail for guidance.
Ice ax and self-arrest skills are necessary to hike this trail when snow covered.
Let someone know where and when you are taking your hike. Make emergency plans for them to follow if you do not return.
Watch the weather before and during your hike. Storms move quickly. Whiteouts are sudden. Always check the weather forecast prior to your hike.
For more information about Lena, Upper Lena Lake, and other hikes in Olympic National Forest, visit the National Park Service's website here.