It's an interesting question to ponder: "What Makes a House a Home?" Having just moved into a newly constructed home, our family was worried that the feeling from our previous house – one of family, warmth, memories – would be missing. But, when we moved, we realized the feeling moved with us. It was still "home." Yes, it took a while to remember what cupboard the glasses were in (and we still forget sometimes) and there weren't pictures on the walls for several months. But the feelings from our old home, the comfort, safety and love, were all there right away.
The question holds even more relevance to the brokers and staff working at Coldwell Banker Evergreen Olympic Realty. As the longest established, locally owned real estate company in the area, they know that home is defined not only by a structure, but the community that wraps around you.
This second generation, family-owned business has been a fixture in the Olympia real estate landscape for decades. Owned and operated by Ken and Nancy Anderson, the company was started by Nancy's father in 1968 and continues today, serving the needs of the communities of Tumwater, Olympia and Lacey and beyond. Community support has always been important to the people at Coldwell Banker and remains one of the company's top priorities. Through their support of the Community Foundation and specific non-profits such as the Hands On Children's Museum, Providence St. Peter Foundation, The Washington Center, The Thurston County Food Bank and many more, Coldwell Banker adds to the fabric of the place we call home.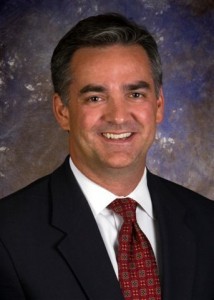 Anderson shared, "By giving back, not just with money but with our time, we help make this a better place to call home."
"Our non-profits are one of the major things that set our community apart," says Anderson. In real estate, brokers are not just selling homes – they are selling community. Through consistent community support, Coldwell Banker ensures the community they sell and live in is strong and vibrant.
Already recognized as one of the top philanthropic companies in the area, they wanted to do more, specifically for area youth. The "What makes a House a Home?" scholarship essay contest was created five years ago to allow area high school students to share their idea of "home." "In real estate, we are fascinated by the concept of home and how important it is. We don't just sell a structure. We help people find what they want their life to be like," Anderson shares.
And the answers over the years have given Anderson and his team real insight into what makes a difference for kids, giving them a sense of place and feeling of belonging.
The people at Coldwell Banker believe so much in this program that they established it as a scholarship endowment at the Community Foundation of South Puget Sound to permanently provide this support to the area's youth. Anderson explained, "We have a long relationship with the Community Foundation, and have other charitable funds there. The expertise they have is world-class. Having the organization involved was a natural fit for us."
The scholarship contest isn't needs based. Instead, it's truly a writing contest. An independent panel of judges, including professional writers and former educators, read and assess the essays for quality and creativity. They take their job seriously and have been impressed year after year.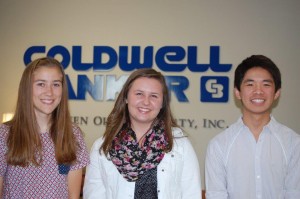 "We have been truly floored by the stories we've received. They are powerful," Anderson says. And he notes that many answer the question of "home" with traits of their community, not just descriptions of the structure they live in.
Equally powerful is watching what winning students do with the scholarship money, following their progress each year. Winners in the past include students from nearly all area high schools as well as home-schooled students.
Here are the details:
Contest is open to all high school students residing or attending a school in Thurston County.
Essays should be 500 words or less describing what makes a house more than just shelter.
Entries accepted April 20 – May 10. Click here to submit your essay.
Fan voting May 11 – 15.
Top 10 finalists announced May 18.
Winner announced May 22, 2015.
First Prize – $1000, Second Prize – $750, Third Prize $500
This year, Coldwell Banker has added an "Inspirational Educator Award." The winning student will choose an educator to receive a grant of $500. The choice is entirely up to the winner and Anderson is excited to not only reward the hardworking student, but someone who inspires him or her. The educator award will be presented at the winning student's school in late May.
To read the essays of past winners, visit the Coldwell Banker blog. After April 20, you can visit the scholarship site online to read, and vote for, this year's submissions. Fan voting is one of the determining factors in selecting the top 10, so be sure to visit often during the voting period and read all entries.
Share this opportunity with the remarkable youth in your life. They may have the winning answer this year, sharing their unique idea of "What Makes a House a Home."
For full details on the contest, click here. To connect with Coldwell Banker with questions about the essay contest or buying and selling a home call 360-352-7651.