By Kate Scriven
I had a broken attic truss, an unsecured water heater, missing GFCI outlets in my kitchen, a window with a broken seal and missing CO2 monitors. These were the findings of the home inspection ordered by the buyer of my home 18 months ago.
My first thought? YES! The roof was fine, no pest damage was detected and no water damage was found. My second thought? How am I going to get these things fixed quickly in order to close the sale? I had a job, volunteer positions, kids to shuttle to soccer, and a new home construction project to manage. I needed help.
It's a situation so many homeowners find themselves in during a real estate transaction. Inspection reports nearly always find a few things to fix. Some you can tackle on your own like adding CO2 monitors. Others, a handy neighbor can complete with some borrowed tools, like strapping in the water heater. And many require expertise that most homeowners just don't have. When under the time crunch to close the deal, and knowing you need the work done right the first time, it's time to turn to a professional – someone who is familiar with inspection reports, knows the common inspection issues and can remedy them quickly.
For local home inspector Dwayne Boggs and his team at Boggs Inspection Services, that go-to guy is Phil Peterson of Petersen's Affordable Home Repair. Petersen specializes in home repair projects and small remodeling jobs and has been working with the Boggs team for over eight years. He has read his fair share of inspection reports in his 20 plus years in the business and he knows a good one when he sees it.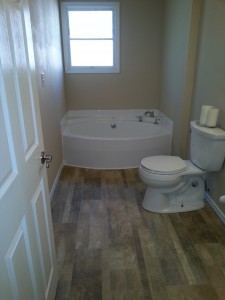 "I've read all different types of inspection reports," Petersen shares. "I typically call inspectors to clarify a few things as I prepare to make the repairs. When I started working with Boggs Inspection Services, I called to compliment them on the clarity of their reports, instead."
It's the consistent clarity and concise information in a Boggs Inspection Services report that set the inspection team apart for real estate agents as well as construction professionals like Petersen. "I probably had 35 referrals and phone calls from Dwayne before I ever met him face-to-face," he recalls. "We agreed to final meet because we just both approach business in the same way and as we expected, we hit it off right away."
Petersen grew his construction business from the ground up after several years waiting tables. "Working in restaurants really prepared me to deliver good service to my construction clients," Petersen explains. He knew that listening to customers and delivering high quality service resulted in a better tip at the end of a meal. He applies the same philosophy to his construction customers, providing responsive, reliable and dependable service every time.
"Phil remains at the top of my list [for contractor referral] for a few simple reasons," says Boggs. "He is very personable and professional. He always gets back to the client in a timely manner and he shows up at the time he says he will, which is very rare these days."
The admiration goes both ways. Petersen loves working a job following behind a Boggs Inspection Services report. "The inspection reports generated by the Boggs team are easy to read, clear, detailed, and ultimately make my job easier and faster, saving homeowners money in the process," shares Petersen.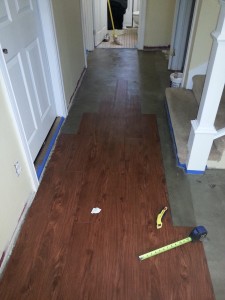 The types of repairs Petersen sees run the gamut from simple fixes like securing a loose handrail or addressing a trip hazard like a missing floor transition, to complex repairs involving water or pest damage. "I try to get on it quickly and typically can schedule a job within a week of the first call," he says. And in real estate deals, time is always a factor and having reliable repairs done quickly can make a big difference.
"I have worked with Phil for over eight years now and have never gotten a complaint about his work or his interaction with the client," says Boggs. "As professionals, I feel we both stand behind our work. Phil has gone behind my inspections and done very simple repairs to resolving complicated moisture issues that take time to figure out and repair correctly. He's not just about a short term fix. He wants his work to last which is one of the main reasons I trust him."
The team of Boggs Inspection Services and Petersen's Affordable Home Repair add up to professional, reliable, and quality service that homeowners can rely on. Whether you are selling, buying or just want to know the current status of your home, an inspection with Boggs Inspection Services partnered with repair work by Phil Petersen will give you piece of mind and quality repairs that will last.
You can reach Boggs Inspection Services at 360-480-9602 and Petersen Affordable Home Repair at 360-888-5081.