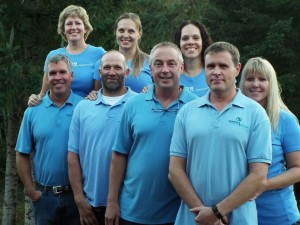 Buying and selling a home ranks near the top of life's most stressful situations. It's during these times that we wrestle with the "what-ifs" that are out of our control. What if the offer is rejected? What if our house doesn't sell and we find one we want to buy? What if the appraisal is low? And a big one for all buyers and sellers – what will the home inspection find?
Real estate agents assist greatly in alleviating fears and providing knowledge and expertise to navigate the complex steps to buying and selling. But when it comes to the home inspection, agents know to turn to a trusted partner, ensuring their client receives accurate information about the condition of their future dream home.
Olympia-based Van Dorm Realty agent Cheri Wilkins has been helping clients find new homes in the South Sound for over 20 years. She's seen her share of home inspections in that time, some turning up hidden issues making a huge difference in a sale. Ten years ago, Wilkin's sister gave her the name of a new inspector and urged her to give him a try.
Dwayne Boggs had just opened the doors of Boggs Inspection Services and was looking to partner with local agents, offering his signature brand of clear, concise and accurate inspection reports. Once Wilkins experienced Boggs' easy-to-follow report style and simple, yet accurate, explanations to clients, she was hooked.
"Dwayne is always clear and concise. His team never tries to scare people with their findings. His inspectors explain clearly what's needed in the house and is careful to not alarm them with building terms they don't understand," Wilkens explains. It's not just that his reports are clear, either. Boggs personally walks homebuyers through each issue he has found, pointing out the trouble spots and giving realistic guidelines as to whether it's a major issue or just something to be aware of.
Boggs Inspection Services is one of Wilkin's top choices for her clients for more than just their excellent reports. "Dwayne and his team is always available, usually the day we call or by the next morning. That keeps our transaction moving and allows buyers to move towards closing more quickly," she shares.
For sellers, Boggs Inspection Services offers valuable home pre-inspections. Knowing problem areas before listing your home, and having a chance to address them, makes your home more attractive to buyers and avoids the hassle of costly repairs during negotiation and sale process.
"One unique thing Dwayne's team offers is inspections for seniors," shares Wilkins. As a long-time member of the Senior Action Network, Boggs Inspection Services works with local seniors, ensuring their homes are safe for their golden years. "Often seniors have been in their home for a while and are no longer able to maintain it in the same way that they used to. Boggs inspectors can look under the house or check the electrical and give seniors peace of mind that their home is safe," Wilkens explains.
Lacey based agent Phil Sharp also lists Boggs Inspection Services at the top of his list for his client's home inspections. Sharp specializes in helping military families relocate in the JBLM area, often buying homes sight-unseen as they plan relocation from overseas.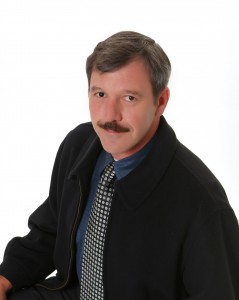 "Dwayne and his team offer a consistent inspection experience every time. I know my clients will get a clear, concise, and easy to read report within a day of inspection," shares Sharp. "When working with home buyers located in Germany or Korea, for example, the written report with its excellent photos is invaluable." In these situations, Phil attends the inspections instead of the buyers and knows the Boggs team will be available to answer any questions his clients have.
The communication and organization of the Boggs team is what truly sets them apart for Sharp. During a sale, the relationship between buyer and seller is key. Having a fast turnaround on the inspection, keeping the sale from sitting in the "pending" category, can really influence negotiations and speed closing.
"Time is of the essence in real estate, particularly when I have clients staying in a hotel or scheduled to fly into the country soon," says Sharp. "With Dwayne's team, we get a fast and comprehensive inspection that is valuable to buyers and sellers."
Throughout the ups and downs of buying and selling a house a real-estate agent helps navigate through often confusing terminology and paperwork. But agents are only as good as their support team which is why both Cheri Wilkins and Phil Sharp look to Boggs Inspection Services to assist in this crucial part of the process.
"What Dwayne and his team bring to the table is great," says Sharp. "It's what I, and my clients, need."
To schedule an inspection, call Boggs Inspection Services at 360-480-9602.