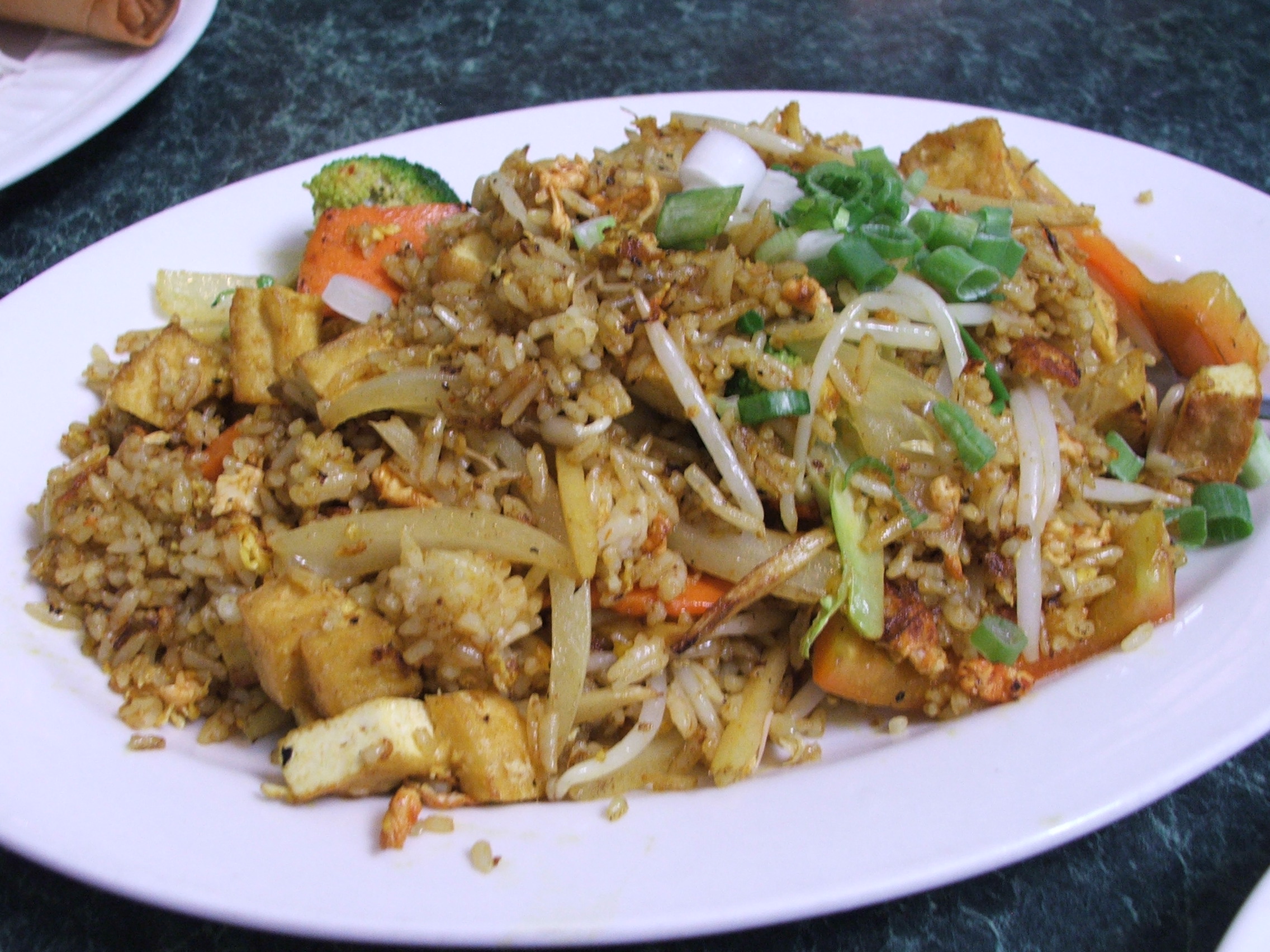 By Gale Hemmann

We all do it. We get stuck in the same routine, visiting the same grocery stores for our food, where we buy the usual items for our well-worn recipes. I don't know about you, but occasionally I find myself longing for a palate change, for some fresh culinary ideas and inspiration.
One way to get out of your usual routine and discover some great local businesses is to visit some of Thurston County's many ethnic and international food markets. Our area is home to many different cultural groups, and we are fortunate to have a diverse array of small markets around the area to reflect our community's many cultures.
From a few shelves in a corner store to markets with full-service cafes, this list explores some of the diverse gems that might have that recipe ingredient or new item you've been looking for. These markets are also a great place to stop with kids who will enjoy picking out a new (very affordable) treat or two and learning a little about a new culture.
Filling your cart at these markets is also a way to "shop local." Locally owned and often family-run, these businesses also carry many local and house-made items alongside imports. For example, you'll find Tacoma-made Korean tofu at Capitol Market and house-made tortillas at Ramirez Mexican Store.
You'll also find very fair prices, fresh produce and deli items, and unique treats you won't come across anywhere else. These markets can also make great places to look for gifts, kitchen ware, and more.
For this article, I toured the area's specialty ethnic grocery stores. As someone who enjoys international cuisine, some of these spots were long-time favorites, and others were new finds. These are my picks for international grocery stores around Thurston County that are great places to stop by (hours are included where available).
Asian Markets
With a stop at one of our local Asian grocery stores, you'll find everything you need to create delicious meals from a variety of different Asian cuisines. Photo by Gale Hemmann.

Airirang: This store has been a fixture in Lacey as long as I can remember. As a kid, picking out a frozen fruit pop here on a hot day was a treat. Then and now, Airirang remains a bright, friendly store specializing in Korean food. You'll find fresh produce, house-made deli items, cooking staples, candies, and housewares among its aisles. (Open Monday – Saturday 9:00 a.m. – 8:00 p.m., Sunday 9:00 a.m. – 6:00 p.m.)

Hong Phat: The Hong Phat market in Lacey specializes in Vietnamese food, though you'll find many other nationalities of Asian food here as well. Recently renovated, this small market offers cooking ingredients, ready-to-go deli items, and a large produce selection.
Capitol Market: The Capitol Market in West Olympia is an Asian grocery store with a Vietnamese café in the adjoining space. This compact market sells all kinds of Asian food, from Filipino to Singaporean items. You'll find snack foods, cooking staples, deli and frozen foods (try the Tacoma-made fried tofu – it's the best I've ever had), and fresh veggies, as well as decorative and kitchen items. I always pick up fresh broccoli or baby bok choy. Owner Kim Thai is always happy to talk with you about how to prepare the items you purchase.
KN Halal Market: This small, friendly store in the Tanglewilde Shopping Center offers a range of Cambodian, Filipino, and other Asian cuisine items, as well as Halal (prepared according to Muslim dietary laws) meat products. I found some delicious snacks from the Philippines, prepared deli items, and more.
Mexican and Latin American Markets
Ramirez Mexican Store: The Ramirez Mexican Store, Tortilla Factory and Restaurant is truly a gem. Located in Tumwater, Ramirez is a bright, well-stocked market carrying an array of Latin American foods, fresh-made bakery items, a carniceria (meat counter), and meals to dine in or to-go (view the restaurant menu here). Prices are very reasonable, and this spot is truly a can't-miss stop for delicious fare. (Who can pass up a slice of traditional Mexican cake, fresh queso, or house-made tortillas?) They also recently opened Ramirez To Go in West Olympia. (Open Monday – Thursday 9:00 a.m. – 8:00 p.m., Friday – Saturday 9:00 a.m. – 9:00 p.m., Sunday 9:00 a.m. – 7:00 p.m.)

A selection of goodies the author picked up at ethnic markets around town, including Filipino, Japanese and Lebanese food items. Photo by Gale Hemmann.

Julia's Bakery and Cafe: For the best selection of Mexican pastries in the area, I highly recommend stopping by Julia's Bakery and Café on Martin Way. This eatery also carries a good selection of Mexican grocery and non-food items. The owners are friendly and helpful, and did I mention the delectable pastries? They even offer a sugar-free cookie option. You'll definitely come home with some popular treats for everyone. (A tip: Get there early on weekends before favorite items sell out.)

Additional Options: There are a couple more small Mexican markets in our area – Los Amigos and Renacer Mexican Store, both in Lacey. These spots are smaller and also have a unique selection of Mexican grocery items, meat counters, and fresh-baked items. At these two spots, it may be helpful (though not essential) to know a bit of Spanish, but you can definitely still find what you need and both are worth a visit.
Indian and Middle Eastern Markets
Adams Market: At first glance, this downtown spot looks like your typical small convenience store. But this market actually carries a selection of Middle Eastern foods, which can be hard to find in our area. You'll find Lebanese sodas, grape leaves, pastries, Turkish delights, and more. The Lebanese coffee with cardamom I found there is very good. In fact, I've started making it on a daily basis. (Open Monday – Wednesday 10:00 a.m. – midnight; closed Thursday; open Friday and Saturday from 10:00 a.m. – 2:30 a.m., and open Sunday from 12:00 – 9:00 p.m.)
Curry House: Aside from being my absolute favorite Indian restaurant in the area, this family-owned spot in Lacey also features a small but interesting selection of Indian grocery products up front. The friendly owners of the Curry House will be happy to help you find what you need. Bulk spices, ghee butter, and seasoning mixes mean this might be a good place to stop for that Indian recipe ingredient you're looking for. (Open Monday – Saturday 11:00 a.m. – 9:00 p.m., Sunday 4:00 – 9:00 p.m.)
I hope this list gives you some new ideas for places to shop and expand your culinary repertoire. I definitely wrapped up this tour with several bags of goodies. Bring an open mind (and palate) and a few dollars to spend – you'll definitely be loading up your cart with some fresh new finds in no time.