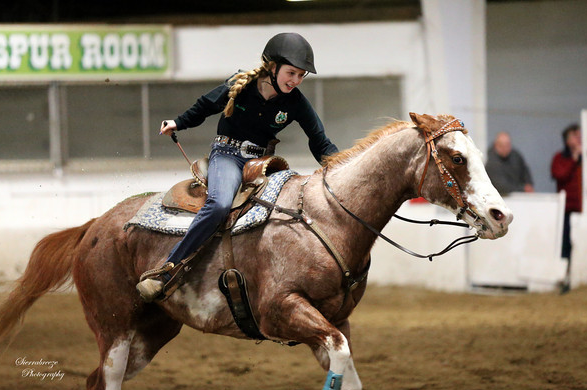 By Taylor Tryon, Tumwater High School Intern to ThurstonTalk
Tumwater High School has always been known for its sports programs, most notably the "winning" football team with their five state titles. However there is another sports group at THS that deserves equal recognition despite being far less well known.
The Tumwater High School Equestrian Team boasts eight state championship titles and only one district loss since their establishment, all while maintaining a 3.4 team average GPA, an impressive record for any athletic team.
While they are known as the Tumwater High School Equestrian team, the team actually consists of girls from schools throughout Thurston County including Black Hills High School, Olympia High School, and Rainier High School. The team competes with WAHSET (Washington High School Equestrian Teams) against other teams from all over Washington State.   These are split into six districts and compete in many different subsets.
THSET's most successful subset is the drill team. Equestrian drill teams compete by completing choreographed routines to music that showcase skills in certain maneuvers, showmanship, and teamwork. Last year the drill team competed in the PNWIC (Pacific Northwest Invitational Championship) which includes the top five teams from Oregon's program (OHSET) and the top five from Washington. The drill girls took home the championship title and hope to do so again in the future.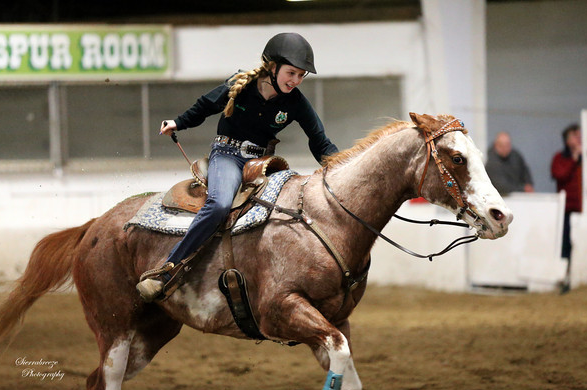 The 2014-15 season is well under way with the most recent meet held over Valentine's Day weekend in Spanaway.  The Tumwater Equestrian Team was very successful with riders placing in the top ten in nearly every category. Three riders took top ten in dressage, four in Hunt Seat with Marisa Moysuik taking first.
All of the teams jumpers place in the top ten and Katelyn Drake took second place. Additionally, three riders placed top ten in trail, four in reining, two in saddle seat, and the list goes on. Most Tumwater riders placed in the top five in one of their events.
This meet also saw yet another first place trophy for the drill team.  But this is only the beginning for the 2015 season. The team will face two more district meets before heading to the State Competition in May and Regional Championships in June.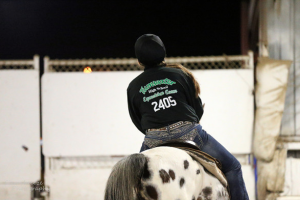 The Tumwater Equestrian program emphasizes hard work and team work.  These two combined have been a driving force in their continued success. The team practices multiple times per week for their respective events. Performance practices are held on Tuesdays alternating with gaming practices where those who participate in timed events run through their patterns.  Monday is reserved for cow practices, and Sunday the drill team practices.
In addition to their skill, the team's success comes from the heart all of the girls have for their sport. Participation in the Equestrian Team is a large time commitment for high school students and their families but it is all well worth it to the girls. The love for the activity pushes them to do their very best at every opportunity and their dedication shows with each victory.