Submitted by Barb Lally for Rob Rice Homes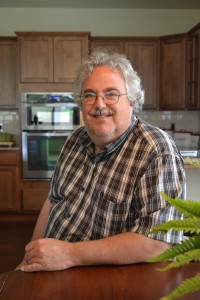 As a superintendent for many homes built by Rob Rice Homes, George Gottleib puts nearly three decades of homebuilding experience along with his respect for the standards of South Sound's finest builder into every home he builds. And that's quite a few homes— an estimated 1500 homes over his career in the industry.
"I like creating beautiful homes," George explains. "There are not a lot of people that can say they were responsible for building, from start to finish, 100 homes in one neighborhood. I am proud of that when I drive through our neighborhoods."
No matter how many homes George has built, each individual homeowner is his concern. Each home gets the personal care and quality demanded in a Rob Rice Home.
"As a superintendent I am directly involved in building a house from the permitting process all the way to the customer service for the homeowner," George describes his job.
Relentless for high standards
"Rob Rice has high standards," George says about the local builder who he has worked with for nearly 28 years. "He is meticulous about the details in his homes and the way they are built. We are determined to deliver a superior product that the homebuyer will love for years to come."
George also knows from his many years of experience that there isn't a builder in the area that puts more money and thought into the landscaping, open space and common areas that are all signature qualities of Rob Rice communities.
"Just drive into one of our communities and then go elsewhere," says George. "There is no comparison. Rob also works with the homeowners associations to protect the beauty, quality and value of the homes and neighborhoods we build."
Experience pays off for homeowners
Since he graduated from South Puget Sound Community College with a degree in construction in 1981, George has accumulated vast experience in the industry.
His graduation was at a time when the housing market had bottomed out so he took any job he could in construction; the first one was working on commercial foundations.
During the next 6 years he was involved in many remodeling and building projects, at one point even helping with the conversion of Jimi Hendrix's childhood home in Seattle into a multifamily unit with six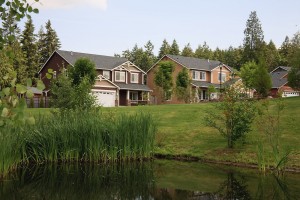 apartments.
George started working for Gemini Corporation where he learned the ropes from a building superintendent named Ival Spears, who George describes as "an ornery old guy who taught me a lot and was good to work for."
Rob Rice, who had partnered with Gemini, eventually hired on George as a superintendent for Rob Rice Homes. The rest is history, and a lot of well-built homes and happy homeowners.
Today, George's own nephew Eric works for the company too, having started out as a "water boy" for the lawns. Eric is now the superintendent at the popular Villages at South Hill in Puyallup and the Kensington in Lacey.
Customer service is the prime motivator
Today, George is determined to provide unmatched customer service to every homeowner.
His biggest challenge is coordinating the entire project in a timely manner. "Our homeowners have a lock on a loan, they need to get out of their old home and move in. It is critical that we meet our deadlines."
George has never missed a promised deadline for the completion of a home once it was firmly set. That's even though he may have 25 to 30 homes under construction at a time.
"If it's a locked in date, I hit it. And, it is done in a way that fullfills the homeowner's wishes. Rob Rice Homes stands behind our product. And if there is something a homeowner isn't happy with, I will go back to a home as many times as a homeowner needs me to."
Excellence draws buyers
Buyers today want quality for their money, they want all the extras. It is why there is such a demand for Rob Rice Homes.
"When they find out that many of those extras are standard in our homes they are amazed," George says. "Everything we put into a home is high quality, every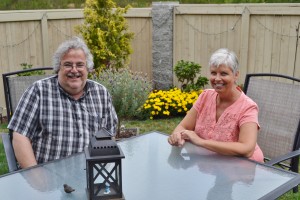 detail is watched over."
George personally walks the new homeowners through their home when it is finished. And that's when he gets a lot of compliments.
Satisfied homeowners
Ed and Margie Plaquet moved into their Rob Rice home in Campus Highlands  a year ago and are delighted.
"Everything is excellent quality and there is amazing attention to detail," says Margie, whose husband is an engineer with the City of Lacey. "My brother, who is refurbishing his own home in Seattle, was in awe of the quality craftsmanship in every part of our home. We love our home."
That's the goal for Rob Rice Homes and this experienced building superintendent.
"The happiness of the homeowner is the goal," George emphasizes. "We don't stop until we reach that goal."
George Gottlieb is currently the building superintendent for the Rob Rice Communities of Evergreen Heights, Campus Highlands, Campus Highlands North and the newly opened Campus Peak. He is the father of two adult children, a son and a daughter, who have opened a family business Gotti Sweets in Hawks Prairie close to the many homes George has helped build.
.