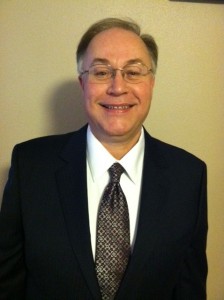 You've talked with your aging parent. Together you've decided to get some help. That's a good first step.  The next step is to determine what kind of help to get.
Synergy HomeCare offers in-home assistance to seniors. The Synergy model uses trained and licensed caregivers. The company only hires certified nurses' assistants (CNA's) who have at least one year of experience in the field. "Our philosophy is that we want someone in the home that can see a medical issue developing or changing and have the ability to call and say 'I see a problem,'" says Synergy HomeCare General Manager Brad Rossman.
The staff at Synergy work to match caregivers with clients. "It's almost like dating. Either you're going to like that person or maybe, for some reason, you didn't hit it off.  If it didn't work out then we'll bring another caregiver out," explains Rossman.
The process begins with a home assessment. The assessment allows Rossman and his staff to understand the client's wants and needs. Some clients may prefer working with a female while others would prefer a male.
Once a caregiver is assigned, an introduction is arraigned with the client. "We stay onsite until we sense the client is comfortable with the caregiver," he continues.
Finding the right caregiver is important to building a relationship and maintaining quality of life. The goal is to provide a safe environment while respecting each person's dignity and individuality.
More information about Synergy can be found by going to the website or calling 360-338-0837.