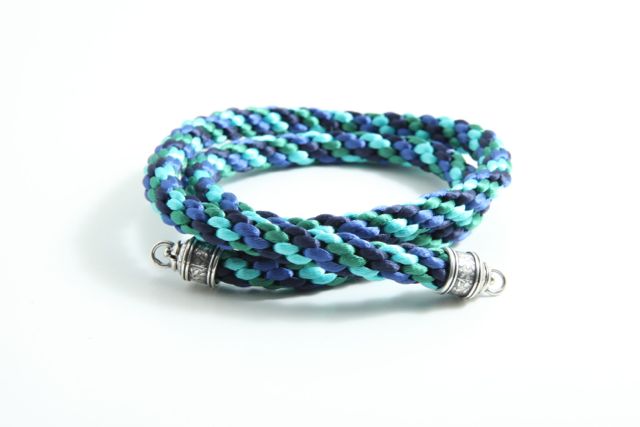 By Laurie O'Brien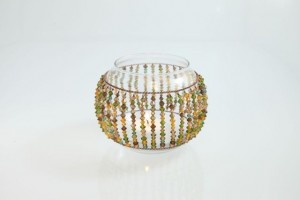 Most local artisans know the layout of the showroom floor at Shipwreck Beads in Lacey like the back of their hand.  They know exactly which aisle holds the Swarovski crystals they need to trim a prom dress they're making.  Muscle memory takes them to just the right bin holding just the right size French loop wires they need to finish up the earrings they plan to sell at the Olympia Farmers Market.  Looking for some semi-precious stones for a wrapped necklace? Regulars know to look in the "Treasure Cove" located in the front section of the store.  And those who are looking to learn a new technique or just need some inspiration know that the book and magazine section is located around the corner near the shipping area.
To the novice shopper however, laying eyes on the showroom floor for the first time can be a bit overwhelming.  At 22,000 square feet and with over 50,000 unique products on the floor at any given time, Shipwreck Beads has one of the largest inventories of beads, beading tools and accessories, and books related to bead crafting to be found.  And while the majority of their business is web-based and mail order, the sales team at Shipwreck Beads loves to have customers come in and browse the endless supply of jewelry findings and components, stringing materials, pendants, charms, and finished products available.  They know that the creative spark can be kindled by seeing the right bead at the right time.
To make the process a little easier, the staff offer classes for beginners, and they also reach out to the community during local events like the Lacey Spring Fun Fair with "Make and Take" projects designed to introduce people to the fun of beading.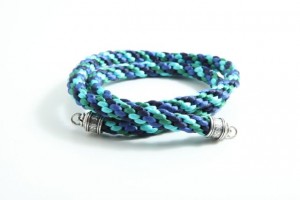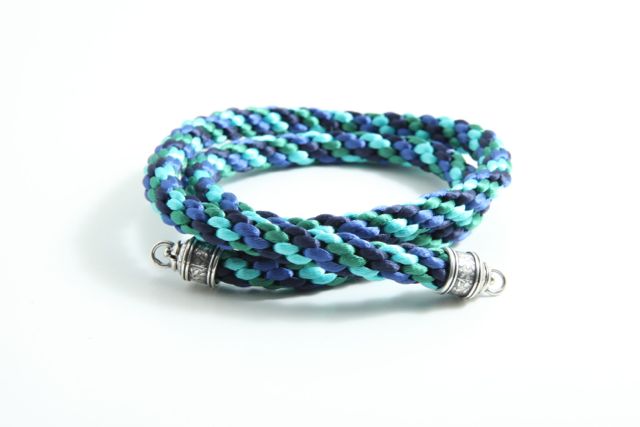 This year though, the staff at Shipwreck Beads has come up with something completely new.  They are planning their first ever Artisans' Market, and they hope to draw artists and crafters from all over Thurston County and beyond.  The Market will be held in the parking lot of the facility, located near Hawks Prairie, and will include all sorts of hand crafted items.
Artisan's Market to be held August 3, 2013
Shipwreck Beads is inviting all local artisans and crafters, whether or not their work includes beads, to rent a booth and come show and sell their handcrafted products to the public.  The staff insists that while they already have interest from a number of craft show veterans and working artists, they are especially interested in including novice show participants who have never tried to sell their work this way.
Pat Simmons, Creative Director at Shipwreck Beads, says that part of the company's intent with the Artisans' Market is to "return to its roots."  Shipwreck started out as a small company working the fair and Pow-wow circuit, peddling vintage beads at shows up and down the I-5 corridor.  They want to encourage local artists who have been making and giving away individual pieces for years the opportunity to see if there might be a profit in it.  "We want to help the person who thinks, 'nobody would ever buy this,'" he says.
Simmons and his staff believe showing at a craft fair is the perfect way to see if there is a market for a product.
According to Simmons, there is a lot of potential for crafters and artisans to make money with their home based business.  In addition to the show circuit, they can sell their products on a number of different websites like Etsy.com, and there is little to no overhead.  The business can move anywhere in the world, too, making family transitions much easier.  People who want to get their feet wet selling their products are the ones Simmons and his staff want at the Artisans' Market.
And they stress again, beads are NOT required!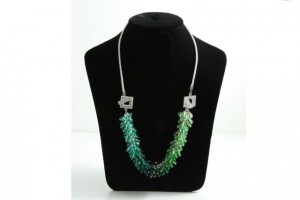 Interested parties are invited to contact the store for more information, and in the meantime, they invite everyone to visit the showroom floor to get your own creative juices flowing.
What:  Artisans' Market
Where:  Shipwreck Beads
8560 Commerce Place SE
Lacey WA 98516
When:  August 3, 2013
10 a.m. – 5 p.m.
Who:  Anyone who has handmade/handcrafted items they'd like to try and sell
Booth rental:  $35
*Rental fee includes one 10 X 10 space; beverages and light snacks throughout the day; booth sitting; and aggressive marketing by Shipwreck Beads to get foot traffic to the Market.
*Vendors must supply their own tents, tables, and chairs.  There will be limited electric available.  Please check with staff when inquiring about booth space.
For more information contact market@shipwreckbeads.com or call 360-292-4817.