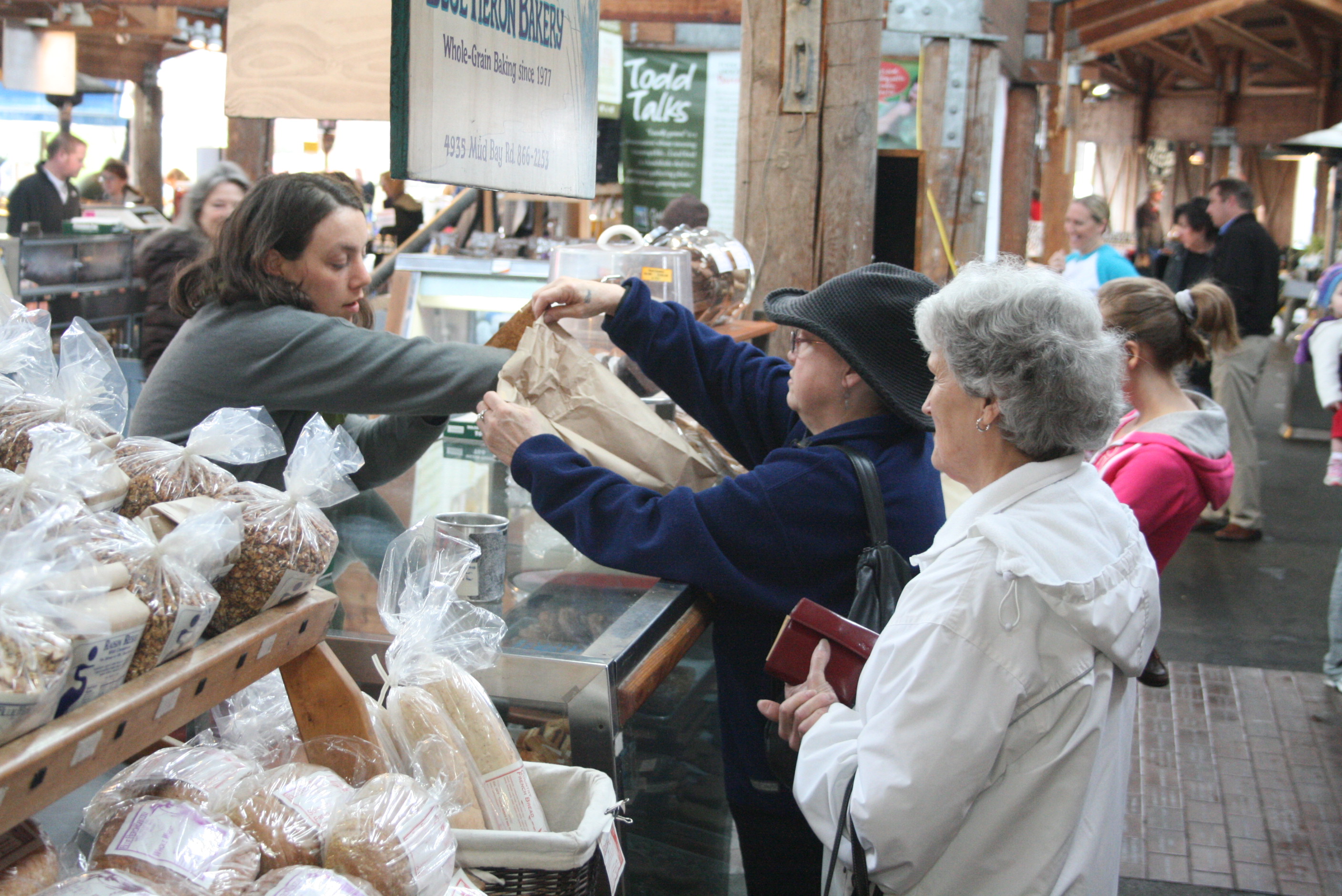 While the Thursday sky was grey and provided some spring moisture to the ground below, it could not dampen the spirits of the vendors and visitors of the Olympia Farmers Market.  The market opened for the spring/summer season on Thursday, April 4, following the ringing of the market bell, which officially made the longtime staple of Olympia open for business. From now until October, the Farmers Market will be open Thursday through Sunday from 10 a.m. to 3 p.m.
Spirits were high at the opening, as children and adults alike frequented the two aisles with dozens of vendors and their products on the side.  But as all Olympians know, the vendors are only part of the Farmers Market appeal.  The popular food distributors at the market allow visitors to grab a bite to eat before, during or after their shopping excursions.  Given the lines forming at these establishments, it was clear the public had long been craving the delicacies of the Market.  The smiles on the faces of all the various customers at the Olympia Farmers Market also made another fact clear: It is a part of the Olympia community, and it appears it always will be.
For a complete story on the opening of the Market, click here.