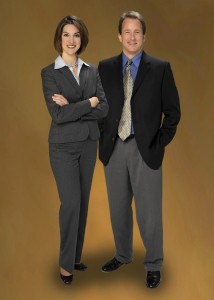 Buying a home will be the largest purchase you will make in your lifetime.  Having an educated partner alongside while you select your perfect first home is critical.
A quick chat with Jeff and Diane Pust, owners of Van Dorm Realty, provides some key points for first-time home buyers.  And, with more than 25 years in the real estate industry, they have helped thousands of Thurston County families get into their first home.
You don't have to pay a realtor.
The commission is in the price of the home.  Showing a home, negotiating the purchase price, navigating through the inspection process, and solidifying the loan documents is part of the real estate brokers job.  It's a free service to home buyers, paid for by the seller.
The market for homes under $250,000 is moving quickly.  
"There is such a low inventory that when good ones come on the market buyers rush to them within days," reports Pust.  First-time home buyers are grabbing up these properties.  Ask a real estate broker to help you look so you don't miss a super home to put down your roots.
Loan programs make this the right time.
Pust talks about programs such as the FHA program that lets first-time home buyers borrow the down payment for their home.
Realtors are survivors.
"The realtors that are left in the business are survivors," remarks Pust.  "They have experienced a bad market and know how to make a living in the business.  The realtors that are left are the 'cream of the crop.'"
To discuss options with an Olympia real estate broker, contact Van Dorm Realty.
1530 Black Lake Blvd SW, Suite F
Olympia, WA 98502
360.943.3800