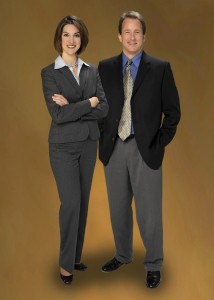 "The temptation is to go online or use a 'friend of my mom's cousin in Portland' when finding a mortgage loan," says Jeff Pust, owner of Olympia's Van Dorm Realty.  But, Pust says this is a bad decision.
With more than 25 years of real estate experience, Pust strongly encourages home buyers to select a local mortgage lender.
Pust notes that what is most important is using mortgage lenders with local representation.  "You want to be able to go in and sit face-to-face and talk about your mortgage loan," he explains.
Local mortgage lenders are more accountable to this community.  They understand the local economy and market.  They know the property values and can raise a red flag when something sounds out of line.  Also, if they make mistakes word will get around.
He also credits local lenders with moving transactions along, especially on a time line.
"If there is one thing that destroys more transactions, it's folks using lenders who aren't local," says Pust.
Pust explains that out-of-the-area lenders may be more likely to take a gamble.  He says that they don't have to worry about returning business since the deal is happening in another region.
"A local lender may look at a buyer more thoroughly up front and be honest about what will and won't work," adds Pust.
If you are a first-time home buyer or recently moved to the area, Pust and his team of real estate professionals have recommendations for Thurston County mortgage lenders.
You certainly don't want to lose the house of your dreams because of your lender.
1530 Black Lake Blvd SW, Suite F
Olympia, WA 98502
360.943.3800